Description
Kinefinity MAVO S35 mark2
The Kinefinity MAVO S35 mark2 is equipped with an all new 6K S35 1.5X aspect CMOS sensor. It's frame rate goes all the way up from 96FPS at 6K Wide to 270 FPS in S16. Due to it's dual native ISO 800/3200 it will have outstanding low light performance. MAVO S35 mark2 adopts the MAVO Edge high-performance computing platform, integrates industry standard ports like independent dual SDI outputs with meta data and encodes stunning images as Apple ProRes4444/XQ footage onto NVMe M.2 2280 SSD. The lightweight 1.3kg  compact camera body offers a streamlined workflow. MAVO S35 mark2 provides cinematographers with a format which has always been an industry standard for cinema and has recently gained a lot of recognition with the arrival of the ALEXA35.
Go in depth with the MAVO S35 mark2 in our Blog post.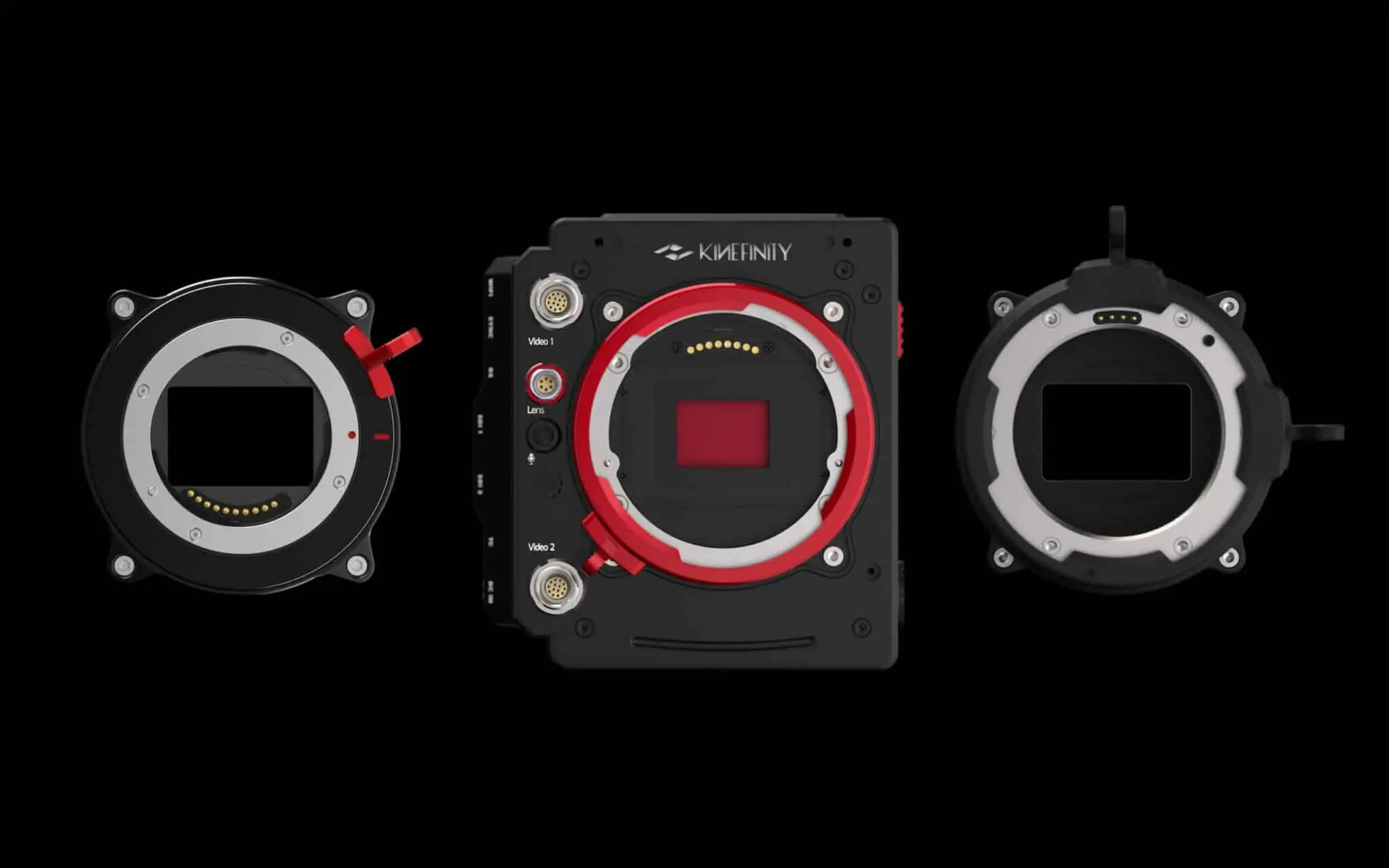 New S35, Higher FPS
The MAVO S35 mark 2 is reverting back to the classic S35 image format, MAVO S35 mark2  is designed to be used in conjunction with S35 glass, which is widely available and it's unprecedented look is engrained in cinema history. By means of the deploying the Kinefinity speed booster (focal reducer)  Large format  image circle from large format lenses can also be  fitted on the smaller sensor giving you effectively the same field of view as if you are shooting on Large format cameras with the benefit of 1 added stop of extra light gain. Building on the advanced computing platform of the Edge series, the new camera configures a new S35 3:2 CMOS imaging sensor which allows users to capture up to 6K 2.39 96fps, 4K Wide 150fps and S16 270 Fps. The new sensor features dual native ISO 800/3200 like MAVO Edge 8K which means the images from the new camera carries much less noise than the previous generation MAVO S35 Mk1. MAVO S35 mark2 with the new S35 offers cleaner shadows, better highlight details, wide latitude to 14 stops and higher frame rate no matter low light conditions or studio shooting. Rolling Shutter artefacts are greatly reduced by means of much faster readout times and on par with other high end super35 cmos sensor cameras.
Go in depth with the new sensor of the MAVO S35 mark2 in our BLOG POST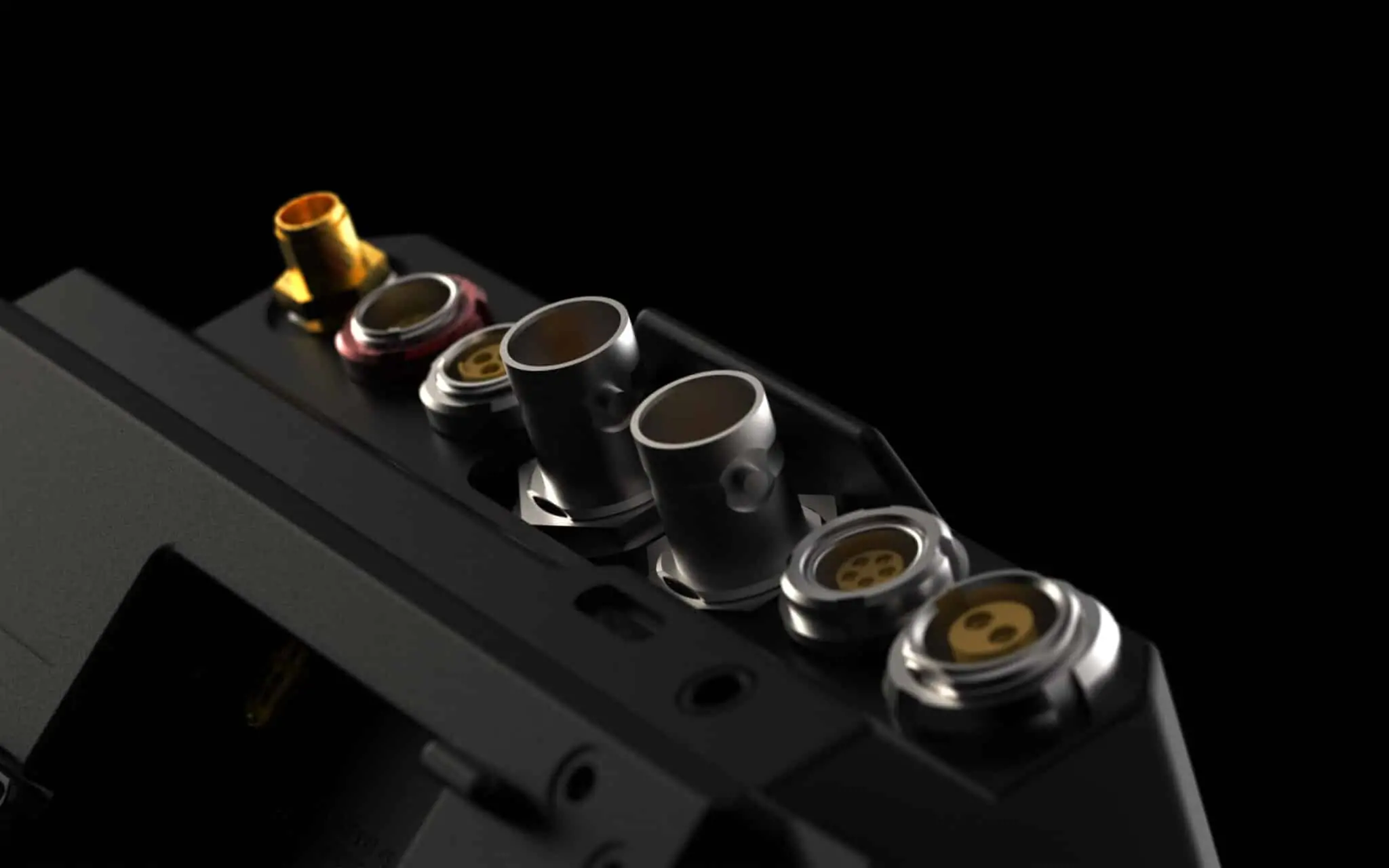 the MAVO S35 mark2 offers more comprehensive lens options by introducing a new mount. In addition to the native KineMOUNT which is very convenient for quickly switching between mounting adapters including EF, PL and LPL adapters without tools, MAVO mark2 provides two new lens mounts: the Active Fixed PL Mount and Active Fixed E Mount. Users can install and detach the active mounts without extra flange distance calibration. The two active mounts feature a reliable cine-style locking mechanism. The existing E-mount that attaches to the Kinemount had two issues, namely the lack of electronic support for iris and image stabilization on electronic lenses, also due to the nature of the Kinemount and the short flange of the E-mount, the positive locking latch of the e-mount can prevent some lenses with big diameter being locked properly. The new native Fixed active E-mount fixes all of these issues.
MAVO S35 mark2 with the Active E Mount can support most of modern and lightweight E-mount lenses. the new lens mount allows users to change the iris, focal length and focus of these electronic E lenses with in-camera control or manually, the lens optical stabilization can be activated if the lens has this option. Like the Active PL Mount, the Active E Mount displays lens metadata on monitors and saves them into the clip, bringing intuitive interaction on set and flexibility in post.
MAVO mark2 goes a step further with offering lens mount choices, embracing more modern lenses with its interchangeable mount design. MAVO mark2 can work smoothly with virtually all cine PL/LPL lens, DLSR EF lens and modern E mount lens, capturing images with more diversified styles.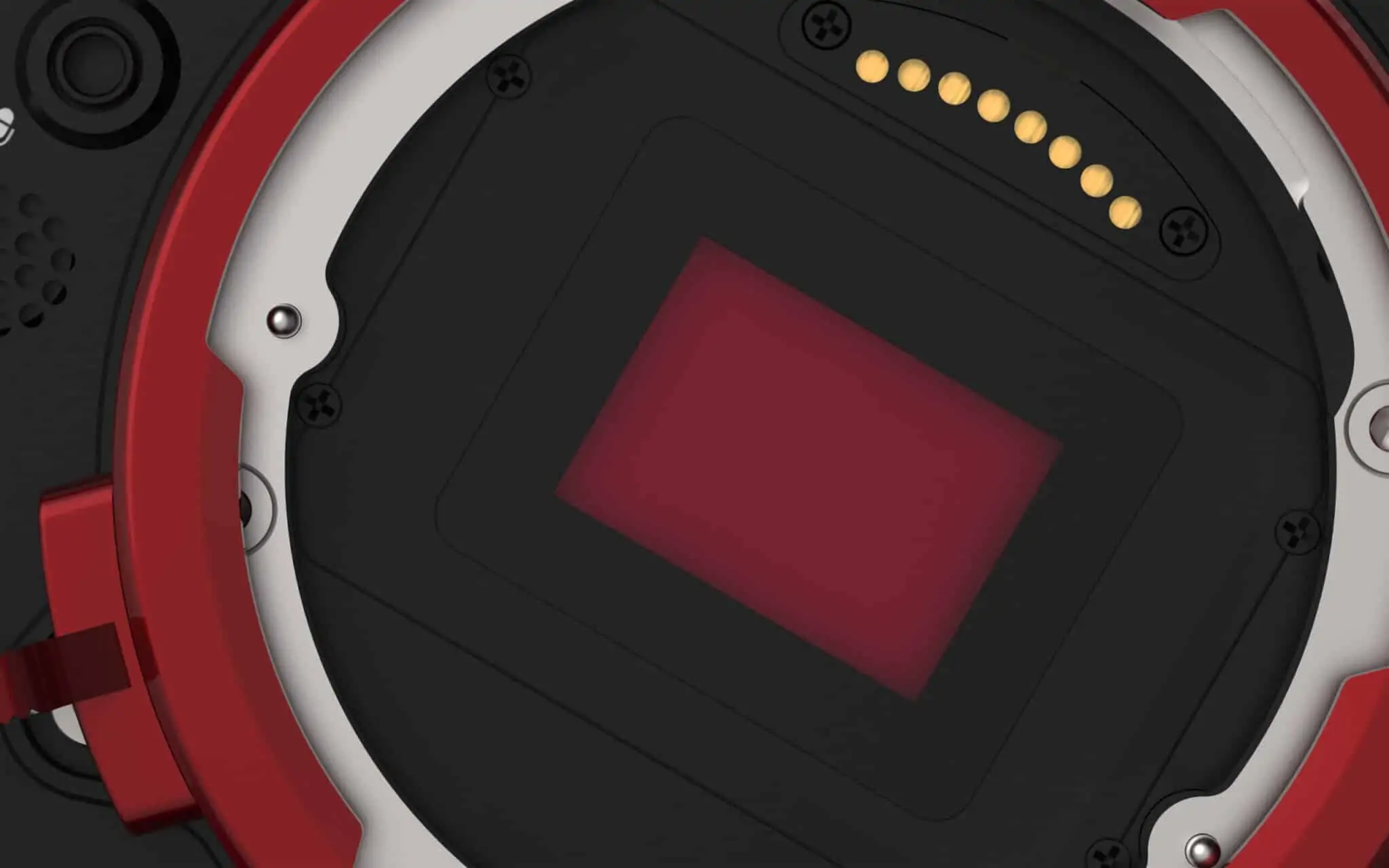 Highly integrated body design, Advanced Processing power
A feature rich and Lightweight Camera Body: MAVO S35 mark2 inherits the integrated body design of the MAVO Edge camera which has won the prestigious iF DESIGN AWARD 2021. The compact camera body only weighs 1.35kg(2.98lbs), equipped with a host of general control ports, dual SDI outputs embedded metadata and audio, and high-quality multi- channel audio recording by means oh phantom powered XLR and 3.5 inch stereo input. The camera has dual Kinemon ports for simultaneously using two Kinefinity Kinemon solutions like the highly praised Kinefinity EVF. Timecode and RS connections are present as well. Sdi output can be seperated from the kinemon signals with clean feeds or other 3D luts embedded.
As for power solutions, MAVO mark2 offers an innovative hybrid battery plate that supports standard 14.8V V-mount batteries and small BP-U type batteries.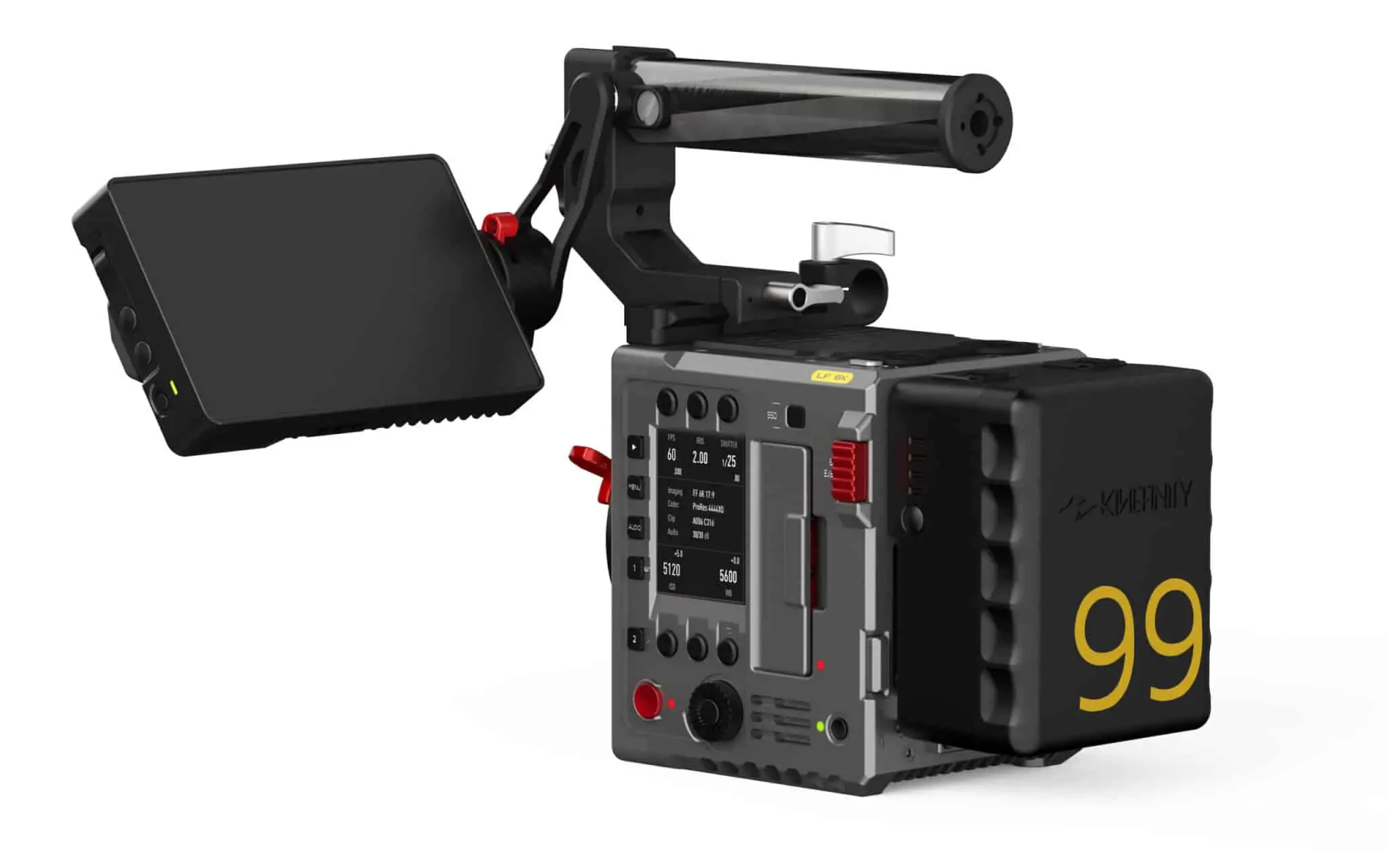 Apple ProRes4444 Recording: MAVO S35 mark2 has the powerful capability of directly recording high-quality clips in-camera, with industry standard visual losless codecs like 10 bit ProRes422 LT to 12 bit ProRes4444XQ. The advanced architecture and Recording media allows the MAVO mark2 to record and playback in full frame rates and resolutions at up to 6K Wide 96fps in ProRes4444XQ format.
Safe and Flexible Recording Media: The SSD slot of MAVO mark2 is based on PCIe, and the recommended recording media is the proprietary KineMAG Nano 1TB/2TB based on NVMe M.2 2280 SSD. KineMAG Nano SSD has two superior safety features: Read-only and RAID 5. It improves the safeness and robustness of the KineMAG Nano while copying or writing to the SSD at blazing fast speed in camera. With a universal USB-C port, KineMAG Nano allows offloading data to the workstation at a speed of up to 10Gbps with a single USB-C cable. Alternatively Kinefinity also offers Kinemag Nano enclosures to install your own cost effective NVME media!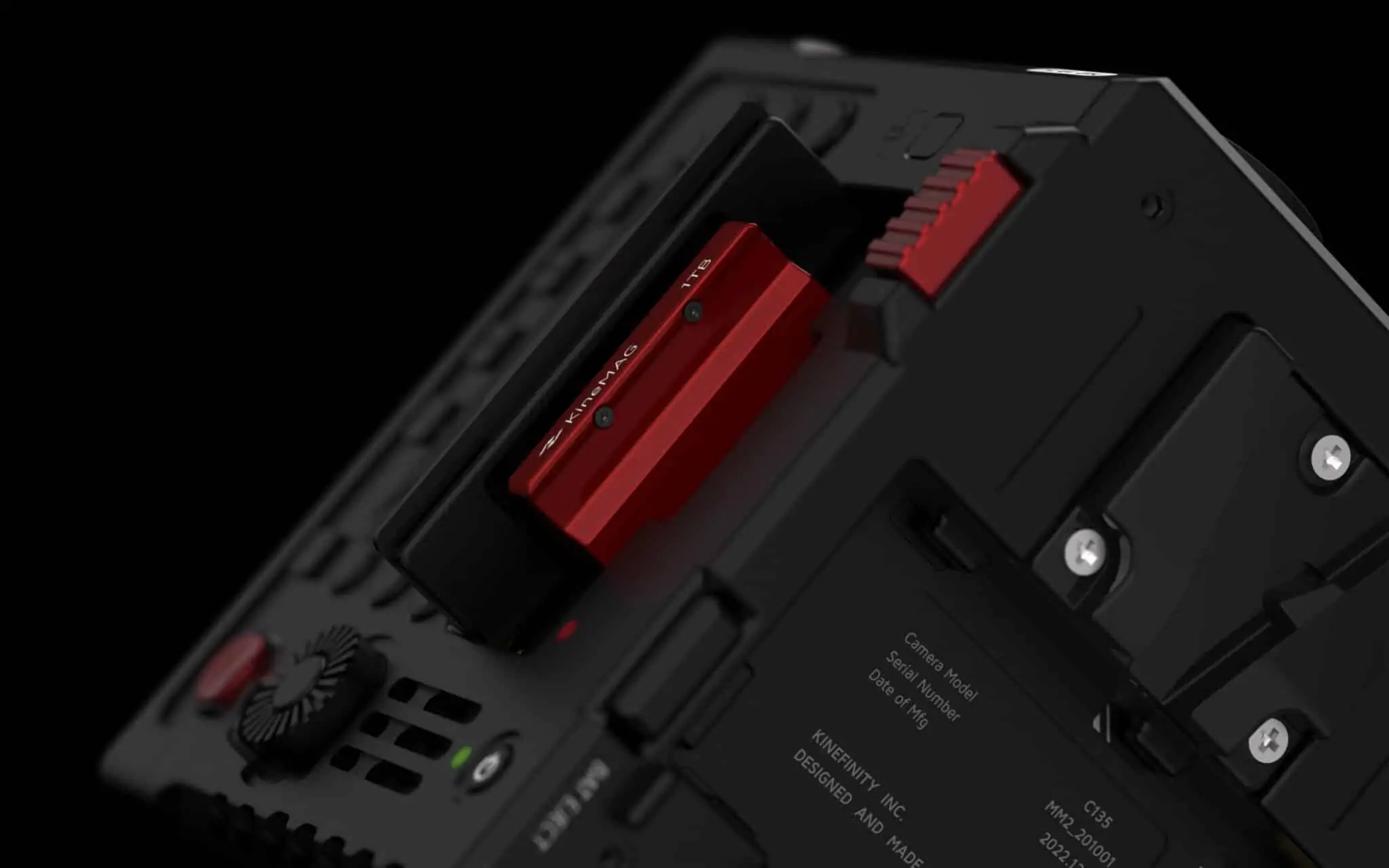 Accessories and KIT
Kinefinity MAVO S35 mark2 is compliant with the ultra-bright KineMON-5U2/7U2 touchscreen monitors and the KineEVF. All parameters of the camera can be displayed and adjusted on the monitors intuitively and conveniently; it also supports KineEVF2 OLED Viewfinder that presents accurate and sharp color images almost as if you use an optical viewfinder.
Regarding camera rigs, MAVO S35 mark2 can be used in conjunction with the Movcam KineKIT-Edge with UPS baseplate, Tilta Camera Cage for MAVO Edge, and SmallRig Camera Cage Kit for MAVO Edge. Since the Edge line shares similar height and screw thread holes all accessories are interchangeable with the Edge cameras.
In addition, a new "Agile KIT" is released tailored for the elegant camera and includes a new carbon fiber top handle with rod support, a 2000nits KineMON-5U2 that can rotate 360 degrees with a special arm, a set of new dual- D and dual-C KineBAT99 batteries, and the safe and reliable KineMAG Nano 1TB SSD recording media. The feature rich MAVO mark2 with the "Agile KIT" is compact and always ready to shoot with!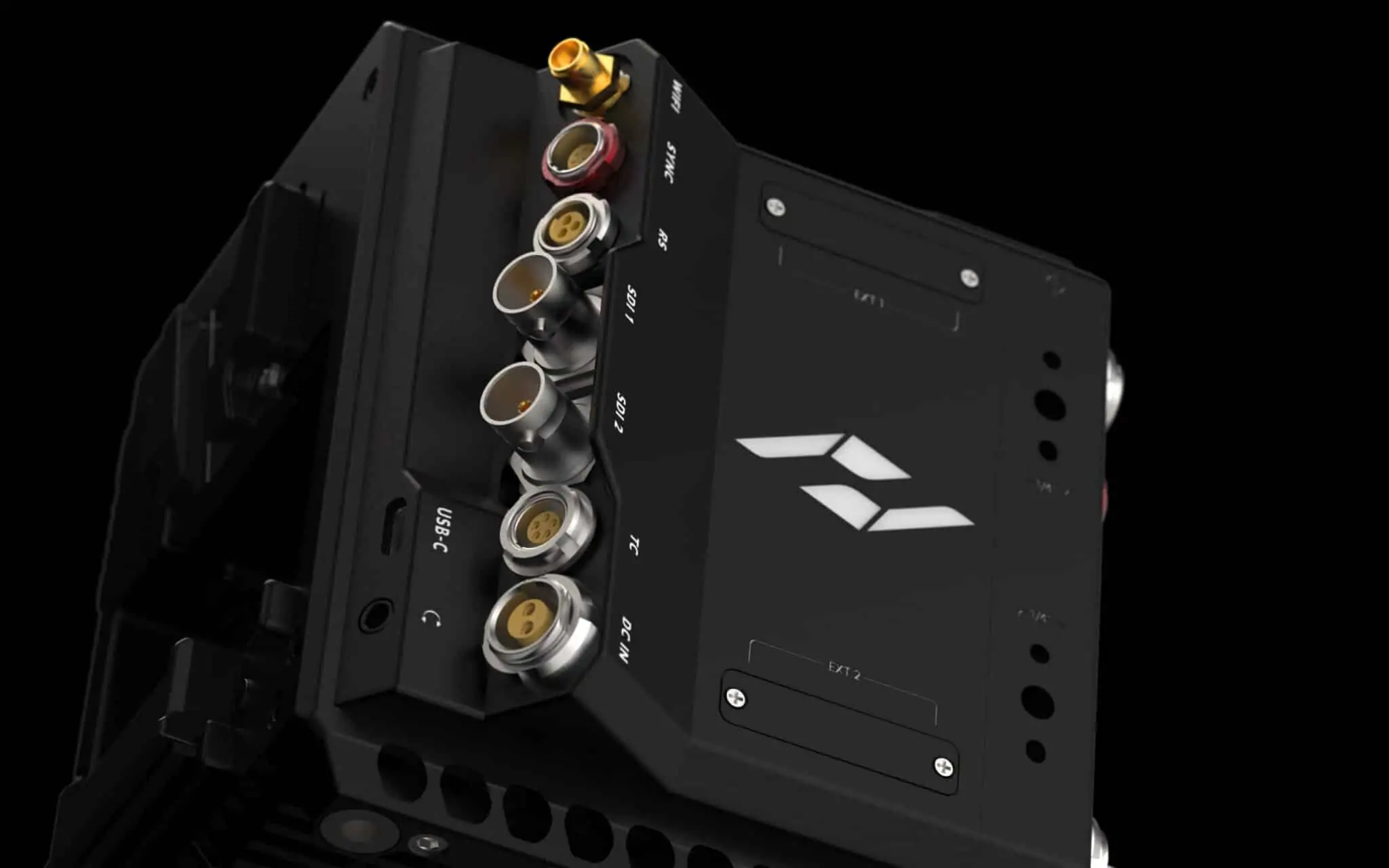 Kinefinity MAVO S35 mark2 – Body Only
– Kinefinity MAVO LF mark2 body
€3.999,00 ex Vat
€2.300,00 ex Vat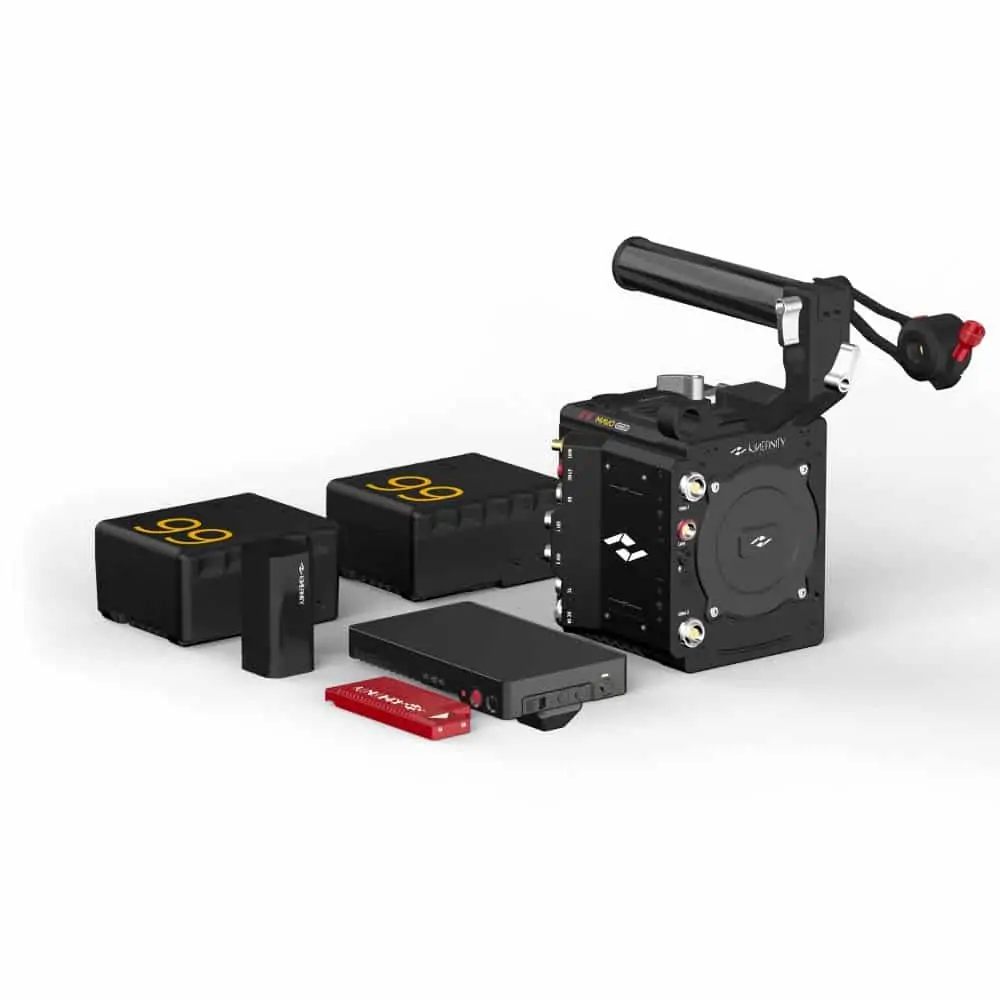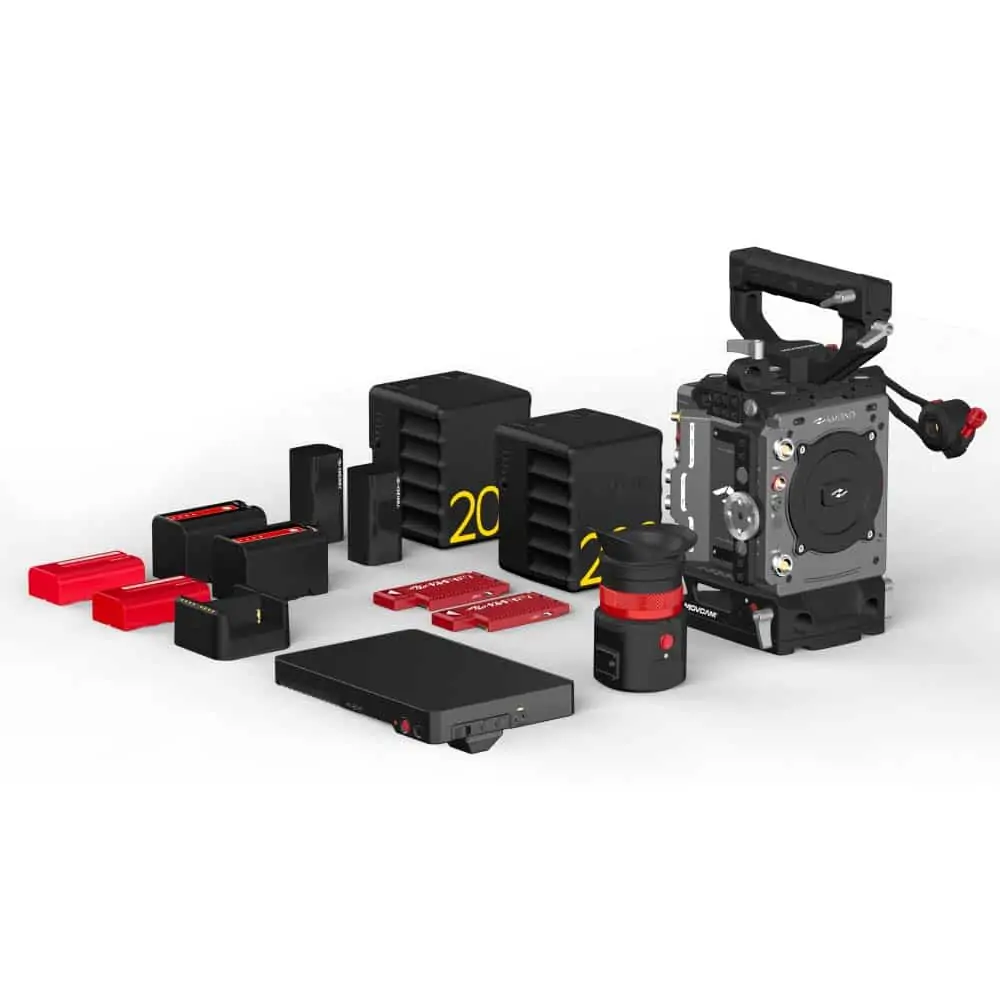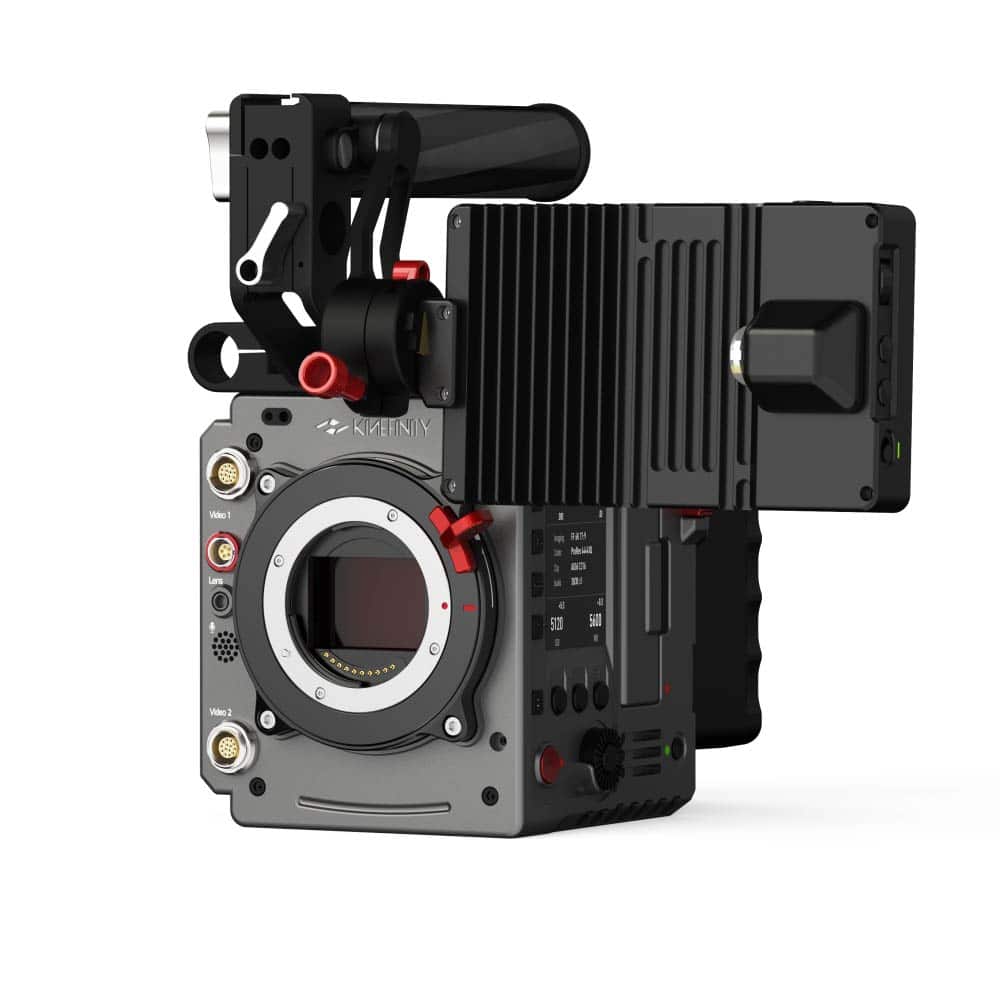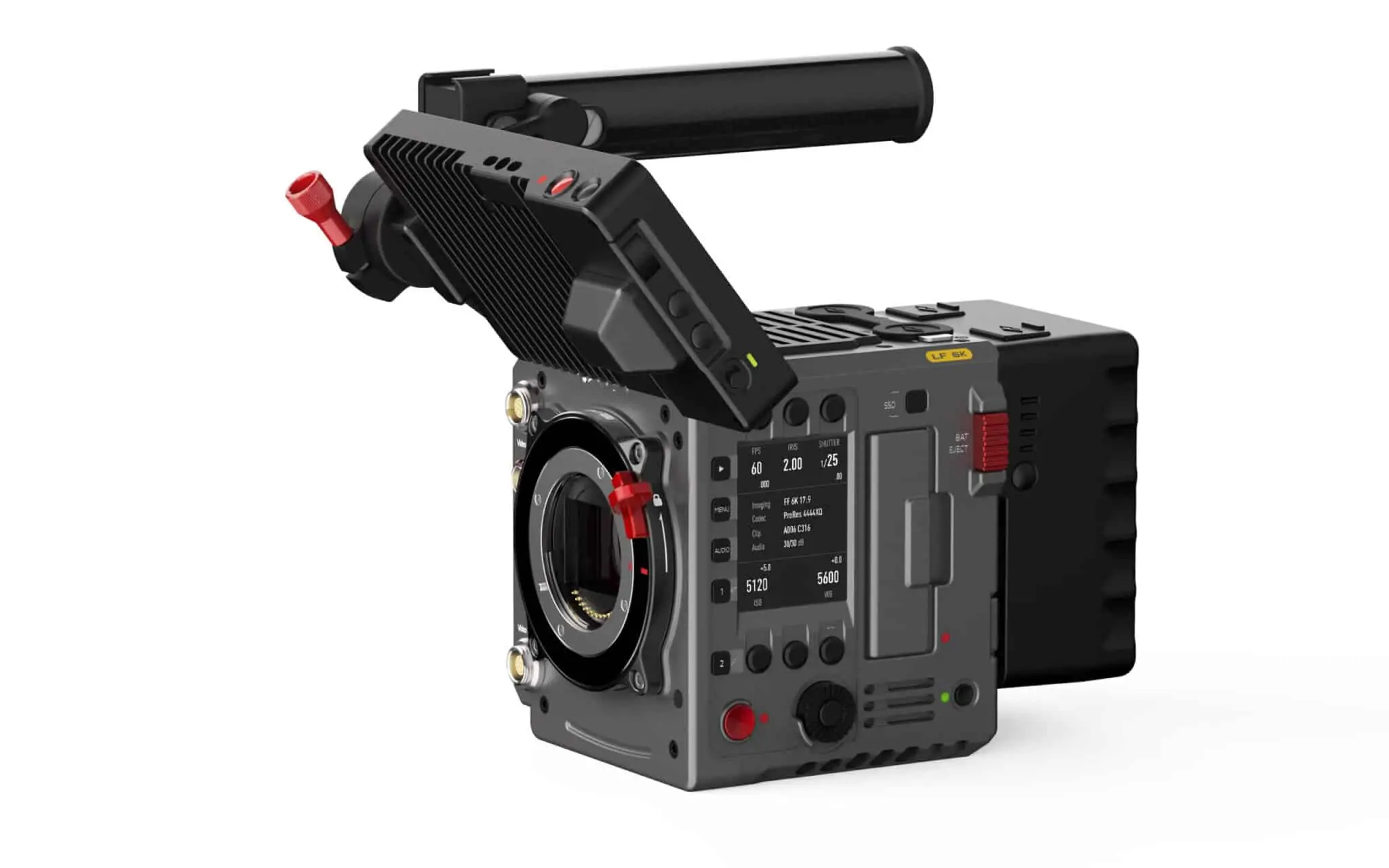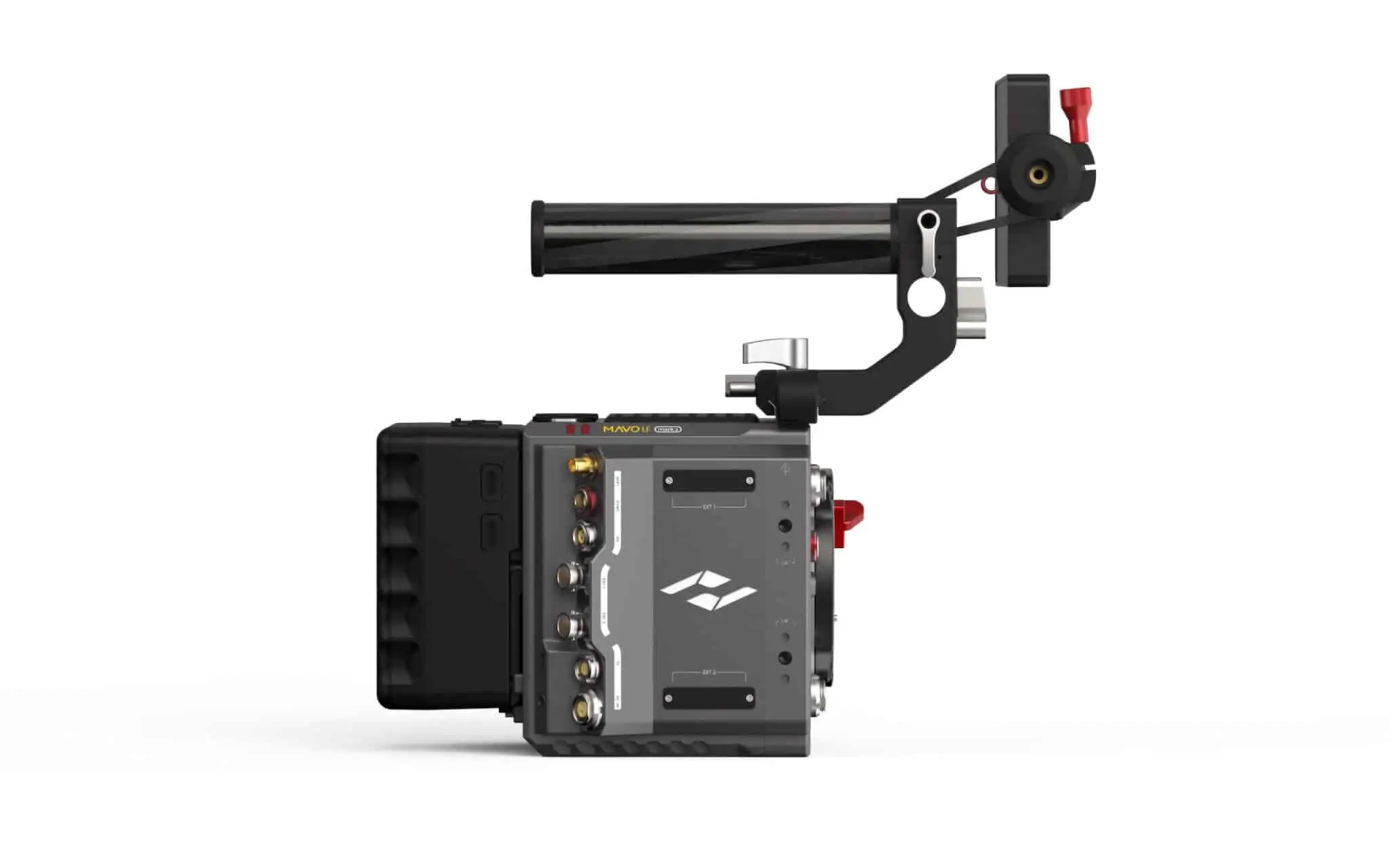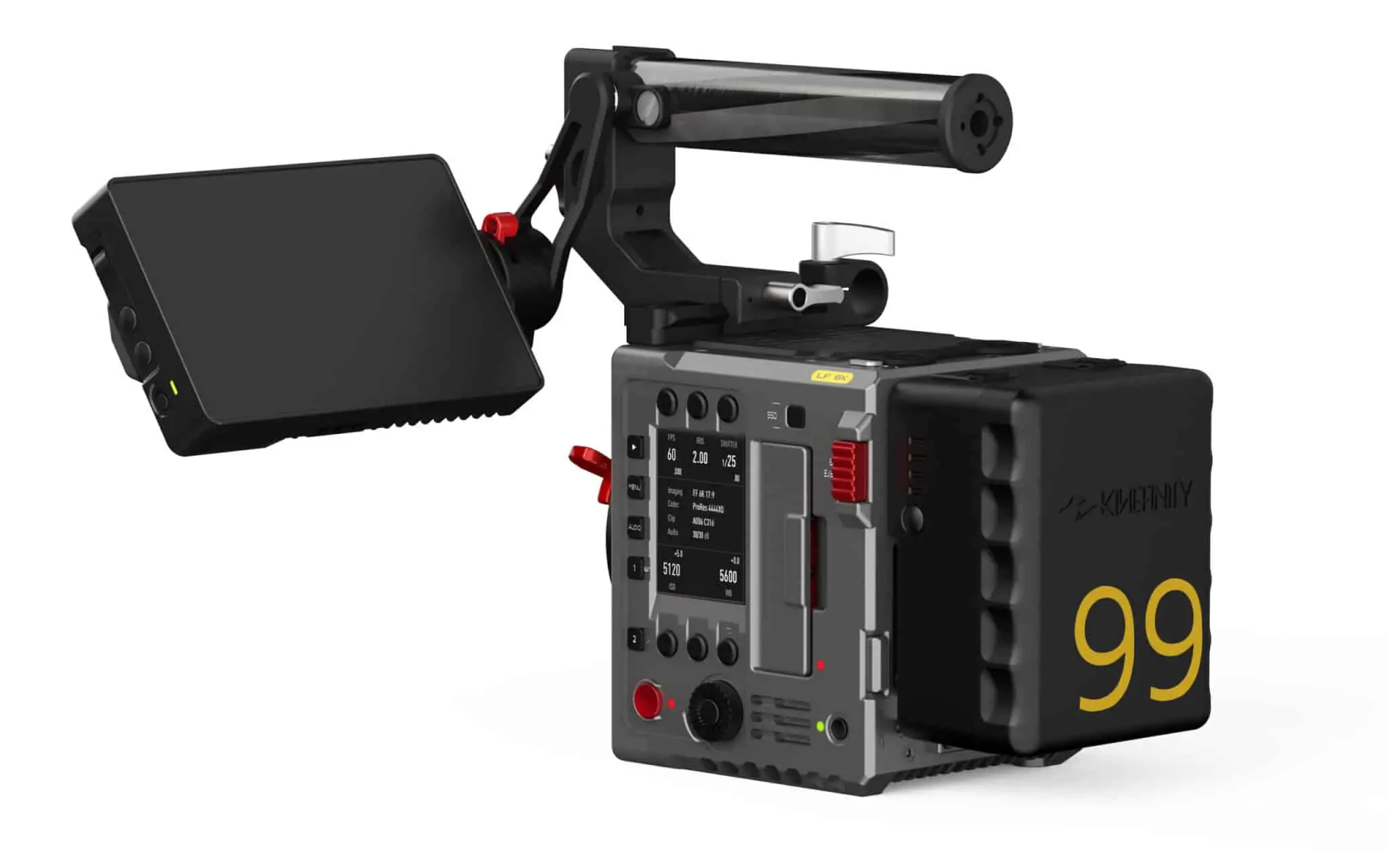 We will post footage of the Kinefinity MAVO S35 mark2 here soon.
Kinefinity MAVO S35 mark2 explained in depth!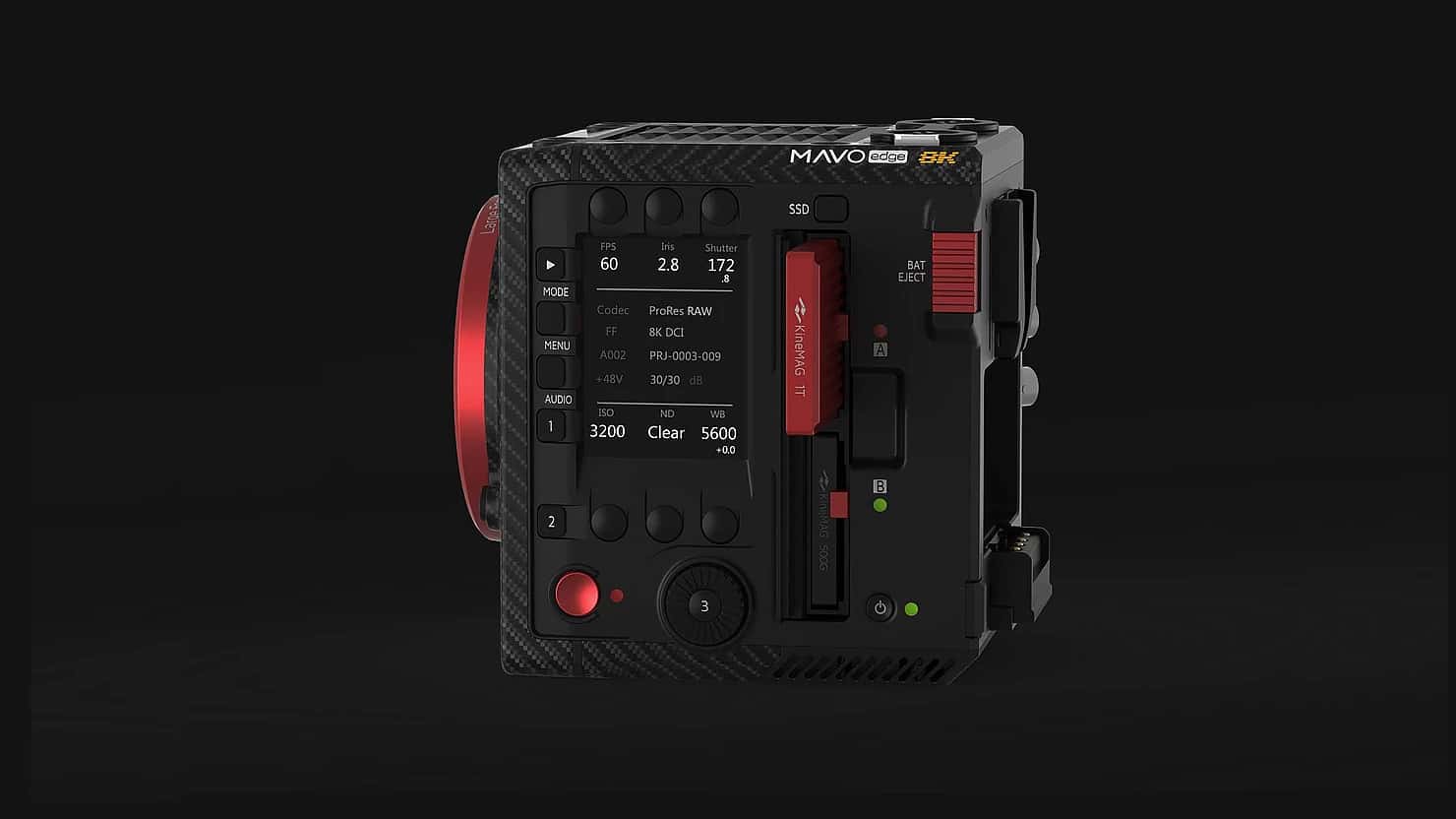 Kinefinity KineMAG Nano is the all new recording media for Kinefinity cameras based on blazing fast nvmem2 media