Description
Kinefinity MAVO S35 mark2
The Kinefinity MAVO S35 Mark 2 is outfitted with a cutting-edge 6K S35 1.5X aspect CMOS sensor. It boasts a dynamic frame rate range, extending from 96FPS in 6K Wide to 270 FPS in S16. Thanks to its dual native ISO of 800/3200, it excels in low-light conditions. Building on the high-performance computing platform of the MAVO Edge, the MAVO S35 Mark 2 incorporates standard industry ports, including dual independent SDI outputs with metadata. It encodes remarkable visuals into Apple ProRes4444/XQ, stored directly onto NVMe M.2 2280 SSDs. Weighing just 1.3kg, its compact design facilitates a seamless production process. The MAVO S35 Mark 2 aligns with the long-standing industry standard for cinema, further popularized by the recent introduction of the ALEXA35.Discover more about the MAVO S35 Mark 2 in our detailed blog post.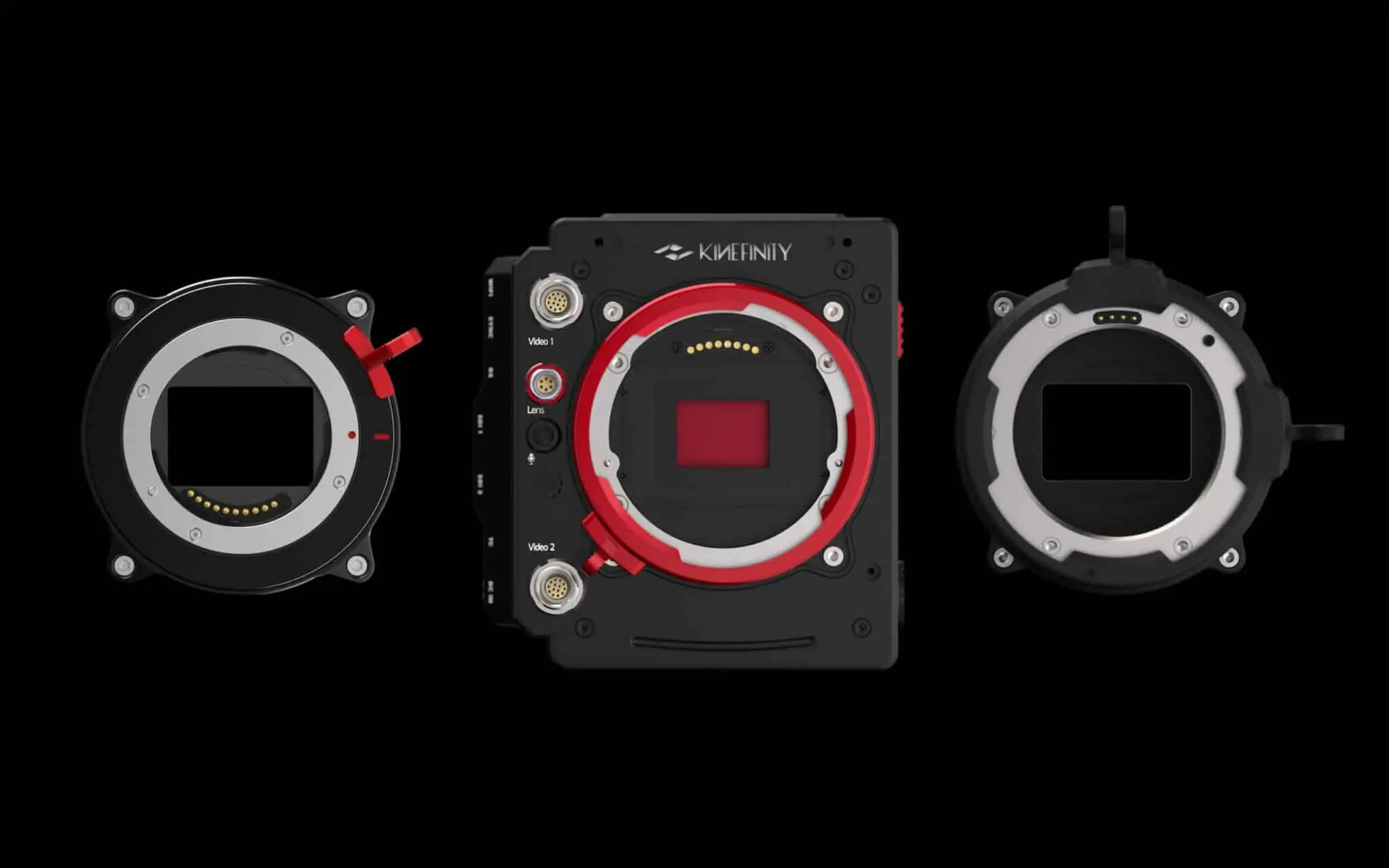 New S35, Higher FPS
The MAVO S35 Mark 2 embraces the timeless S35 image format. Specifically designed for use with readily available S35 lenses, its unique cinematic aesthetic is deeply rooted in film history. Additionally, using Kinefinity's speed booster (focal reducer), the camera can accommodate the large format image circle from expansive lenses, effectively mirroring the field of view of large format cameras and adding an extra stop of light gain.
Drawing from the sophisticated computing platform of the Edge series, the MAVO S35 Mark 2 introduces a state-of-the-art S35 3:2 CMOS imaging sensor. This enables shooting capabilities up to 6K 2.39 at 96fps, 4K Wide at 150fps, and S16 at 270fps. Further enhancing its prowess, the sensor boasts a dual native ISO of 800/3200, reminiscent of the MAVO Edge 8K, ensuring noticeably reduced noise compared to its predecessor, the MAVO S35 Mk1. The updated S35 offers enhanced shadow clarity, improved highlight detail, an expansive latitude of up to 14 stops, and higher frame rates, proving its mettle in both low light and studio settings. Furthermore, it significantly diminishes rolling shutter effects, thanks to its rapid readout speeds, placing it in league with other top-tier super35 CMOS sensor cameras.
Go in depth with the new sensor of the MAVO S35 mark2 in our BLOG POST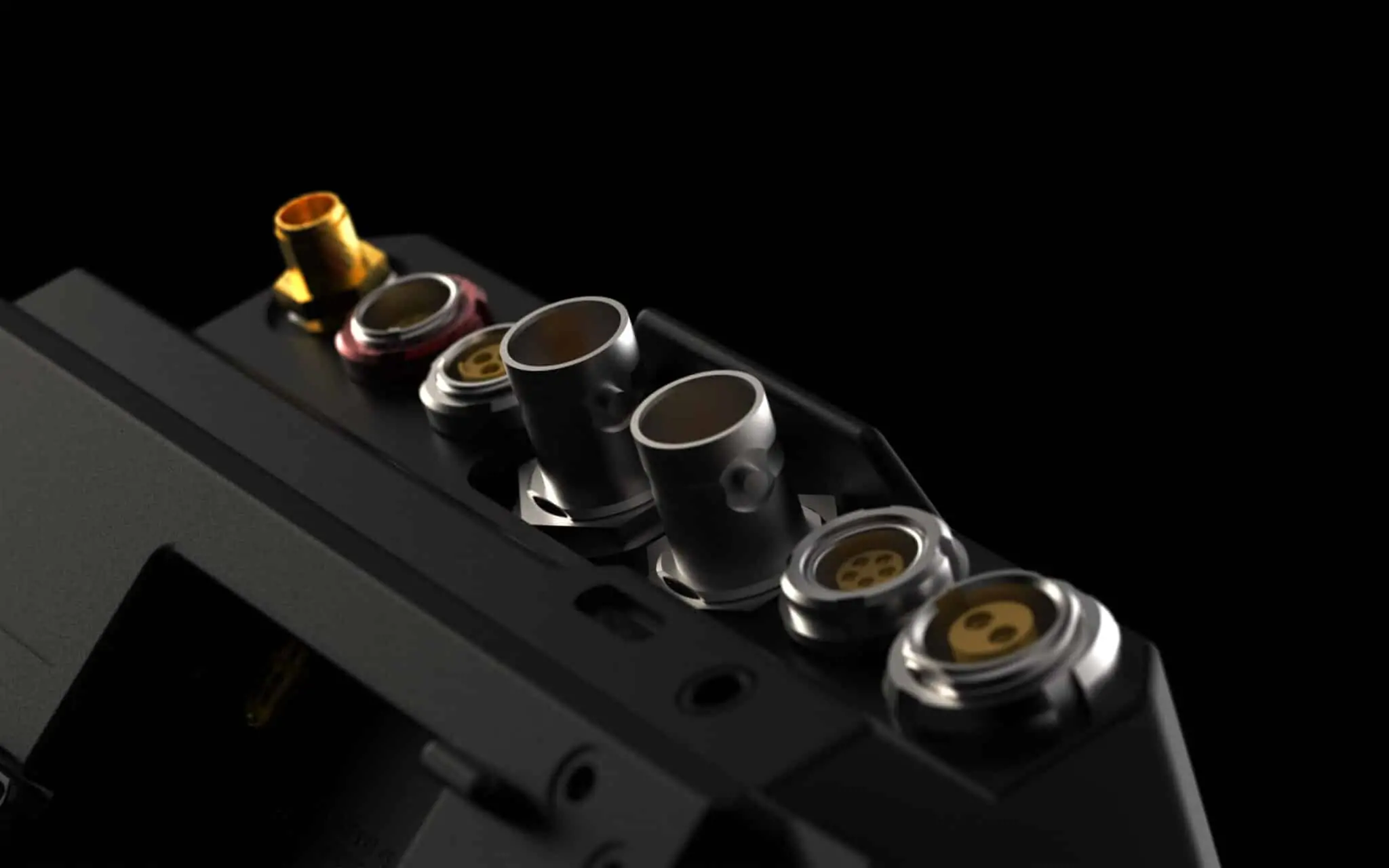 The MAVO S35 Mark 2 enhances lens versatility with its newly introduced mount system. While the camera retains the native KineMOUNT a staple for effortless switching among mounting adapters like EF, PL, and LPL without the need for tools, it also introduces two new additions: the Active Fixed PL Mount Mount and the Active Fixed E Mount. Notably, users can affix or remove these active mounts without fussing over flange distance calibrations. Both mounts are equipped with a robust cine-style locking mechanism.
The prior E-mount that connected to the KineMOUNT faced challenges, including the absence of electronic support for iris adjustment and image stabilization. Additionally, the design posed issues for securely locking lenses with larger diameters. The newly developed Fixed Active E-mount rectifies these issues comprehensively.
The MAVO S35 Mark 2, when paired with the Active E Mount, seamlessly supports a broad spectrum of contemporary, lightweight E-mount lenses. This integration allows users the dual advantage of in-camera controls or manual adjustments for the iris, focal length, and focus of these electronic E lenses. Furthermore, if a lens supports optical stabilization, the MAVO S35 Mark 2 can activate it. Like its counterpart, the Active PL Mount, the Active E Mount exhibits lens metadata on monitors, embedding them directly into the footage, optimizing on-set interactions and post-production flexibility.
With MAVO Mark 2's innovative approach to lens mount selections, it welcomes a broader range of modern lenses. The interchangeable mount design ensures compatibility with a wide variety of lenses – from cine PL/LPL, DSLR EF, to the latest E-mount, enriching its ability to produce diverse visual styles.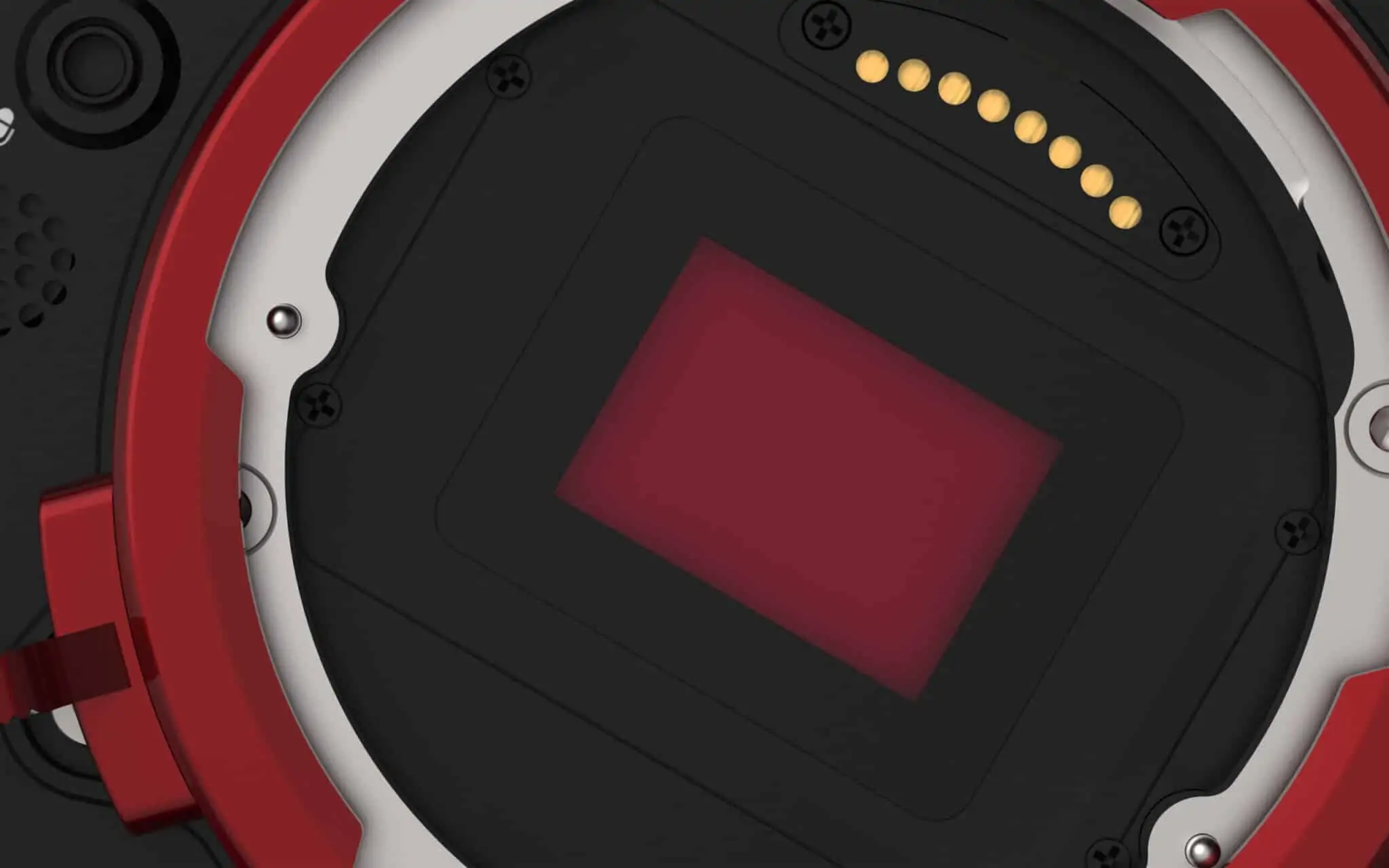 Highly integrated body design, Advanced Processing power
The MAVO S35 Mark 2 boasts an award-winning integrated design, reminiscent of the MAVO Edge camera – a proud recipient of the distinguished iF DESIGN AWARD 2021. Despite its plethora of features, the camera maintains a compact profile, weighing in at a mere 1.35kg (2.98lbs). It comes equipped with essential control ports, dual SDI outputs that embed both metadata and audio, and delivers top-notch multi-channel audio recording via phantom-powered XLR and a 3.5-inch stereo input. The dual Kinemon ports facilitate the use of two Kinefinity Kinemon solutions concurrently, including the acclaimed Kinefinity EVF. Additionally, the camera features timecode and RS connections. The SDI output can be differentiated from the Kinemon signals, accommodating clean feeds or embedding various 3D LUTs.
Regarding power management, the MAVO Mark 2 introduces a cutting-edge hybrid battery plate that seamlessly accommodates standard 14.8V V-mount batteries and compact BP-U type batteries.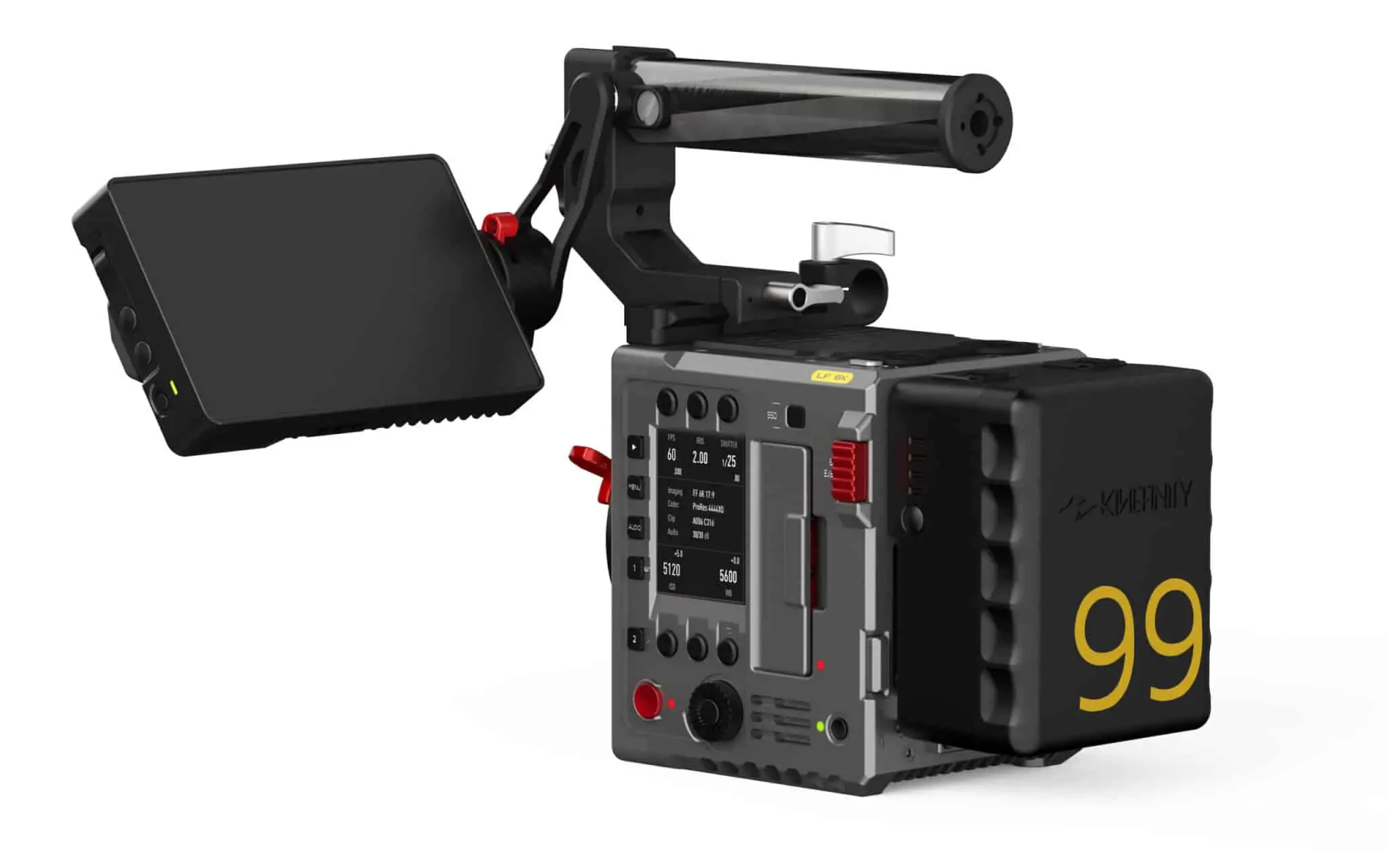 High-End In-Camera Recording with Apple ProRes4444 The MAVO S35 Mark 2 boasts superior in-camera recording capabilities, utilizing industry-standard, visually lossless codecs, ranging from 10-bit ProRes422 LT to the more robust 12-bit ProRes4444XQ. Its state-of-the-art architecture and recording media empower the MAVO Mark 2 to record and playback at full frame rates and resolutions, achieving up to 6K Wide at 96fps in the ProRes4444XQ format.
Robust and Efficient Recording Media Design The MAVO Mark 2 features a PCIe-based SSD slot, recommending the use of the specialized KineMAG Nano SSDs, available in 1TB and 2TB capacities, designed around the NVMe M.2 2280 architecture. These KineMAG Nano SSDs come equipped with two paramount safety features: Read-only and RAID 5, significantly enhancing data protection and the overall reliability during in-camera data write and transfer processes. The inclusion of a universal USB-C port means data can be swiftly offloaded to workstations at speeds reaching 10Gbps, using just a single USB-C cable. For users seeking cost-effective alternatives, Kinefinity also offers KineMAG Nano enclosures, enabling the integration of third-party NVMe media.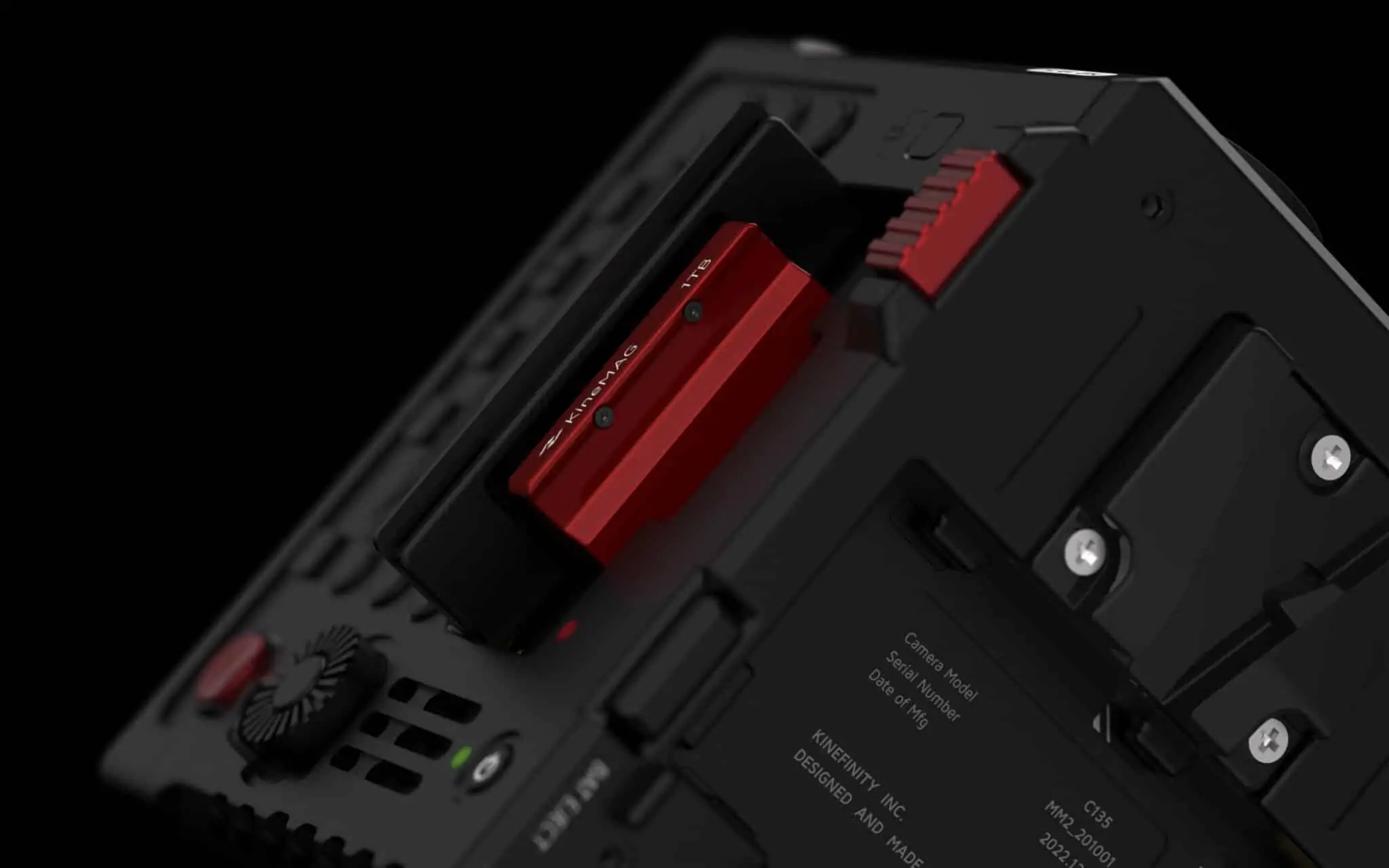 ---
Accessory Suite and Kits
The Kinefinity MAVO S35 Mark 2 is fully compatible with the luminous KineMON-5U2/7U2 touchscreen monitors and the esteemed KineEVF. These accessories allow for a seamless interaction with the camera, offering intuitive and efficient adjustments of its parameters. Moreover, it supports the KineEVF2 OLED Viewfinder, providing precise and vivid color representation akin to an optical viewfinder experience.
For rig configurations, the MAVO S35 Mark 2 is harmonious with a range of setups, including the Movcam KineKIT-Edge equipped with a UPS baseplate, the Tilta Camera Cage tailored for the MAVO Edge, and the SmallRig Camera Cage Kit designed specifically for the MAVO Edge. Given the similarities in design parameters between the Edge series, accessories are effortlessly interchangeable across the range.
Furthermore, the introduction of the new "Agile KIT" accentuates the camera's finesse. This kit encompasses a contemporary carbon fiber top handle with rod support, a vibrant 2000nits KineMON-5U2 monitor capable of a full 360-degree rotation via a dedicated arm, a dual-D and dual-C KineBAT99 battery set, and the dependable KineMAG Nano 1TB SSD as the recording medium. When paired with the "Agile KIT", the feature-laden MAVO Mark 2 stands as a compact and ever-ready cinematographic companion.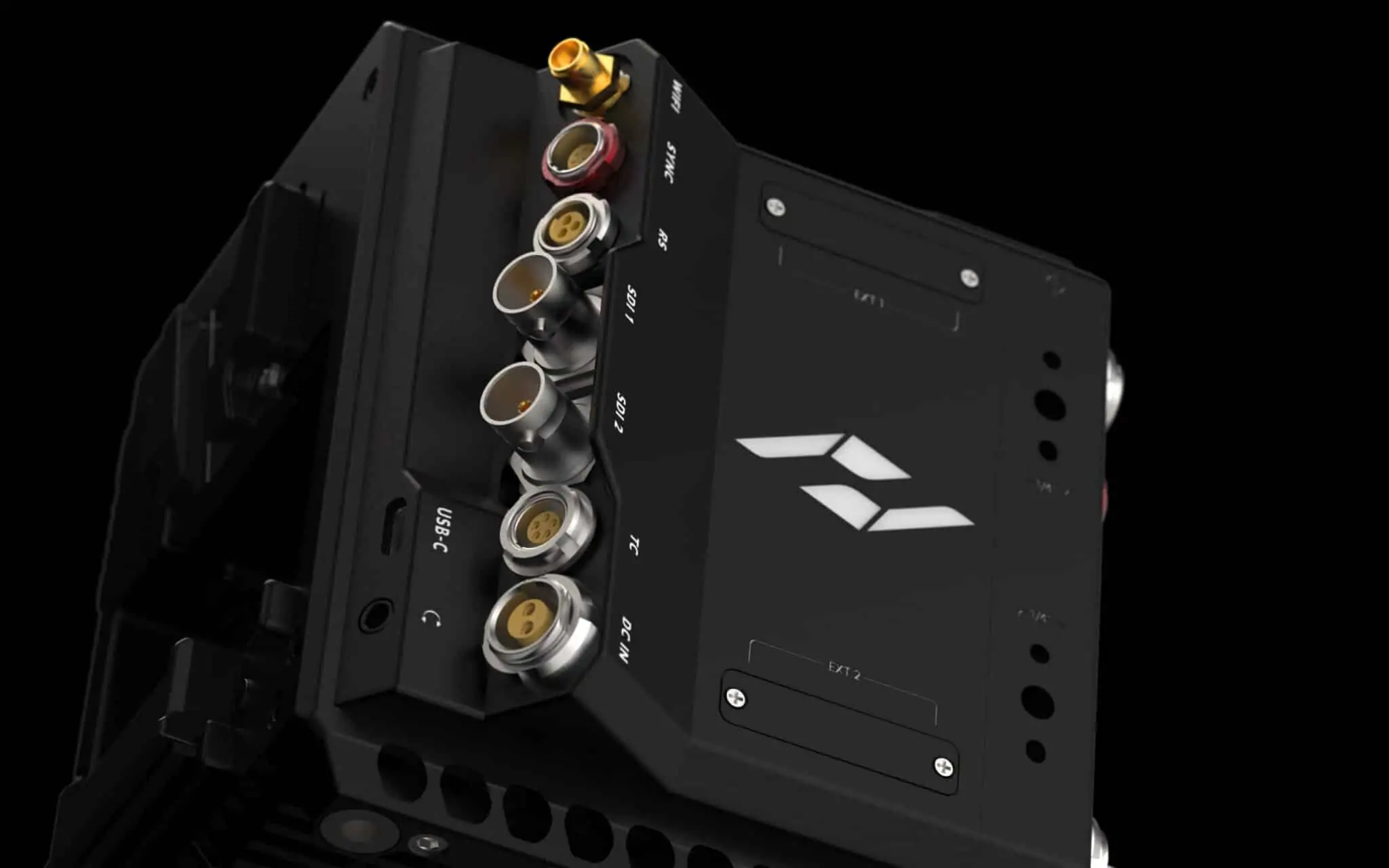 Kinefinity MAVO S35 mark2 – Body Only
– Kinefinity MAVO LF mark2 body
€3.999,00 ex Vat
€2.300,00 ex Vat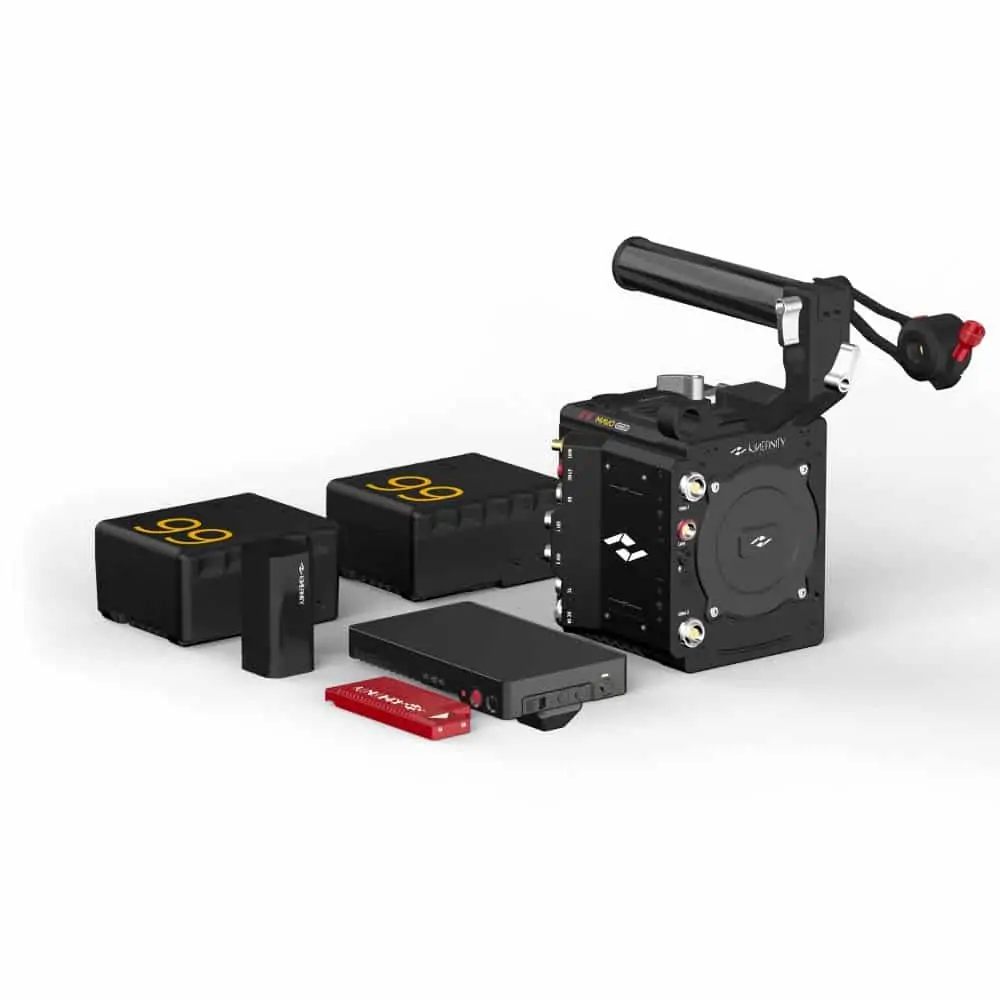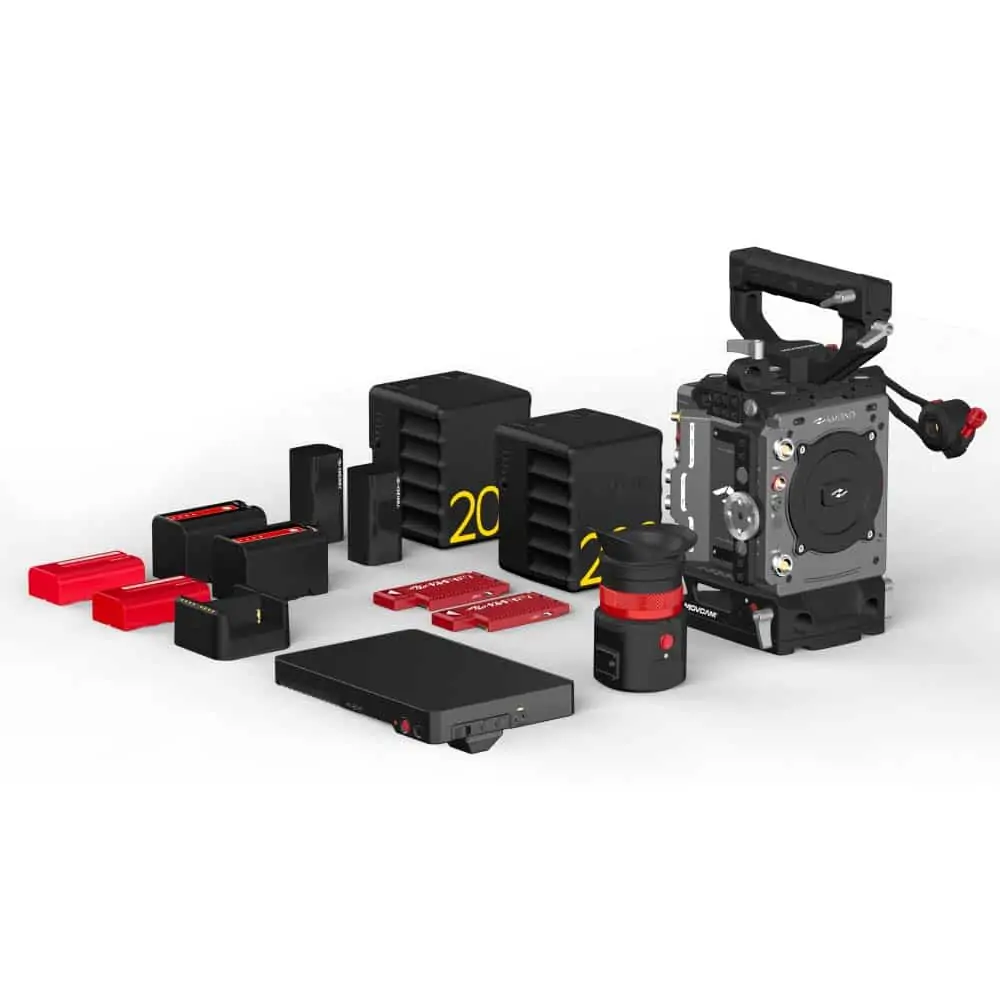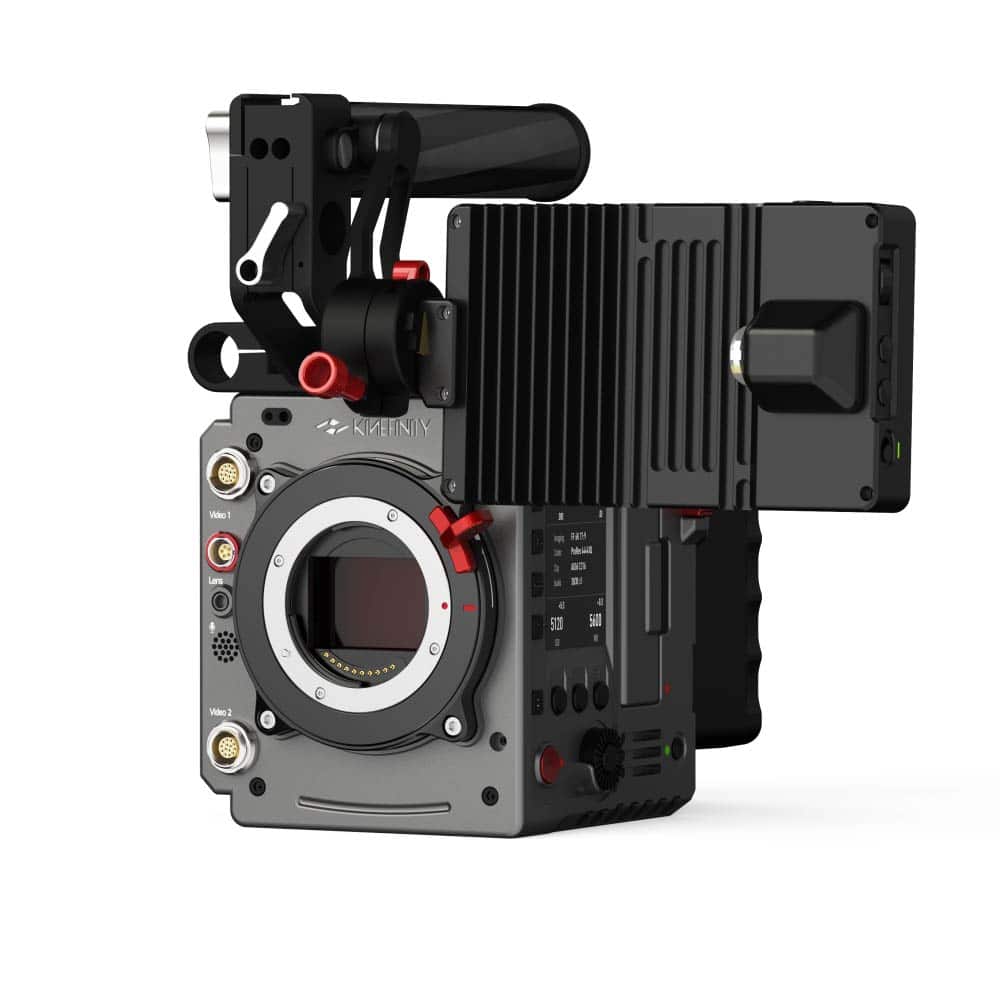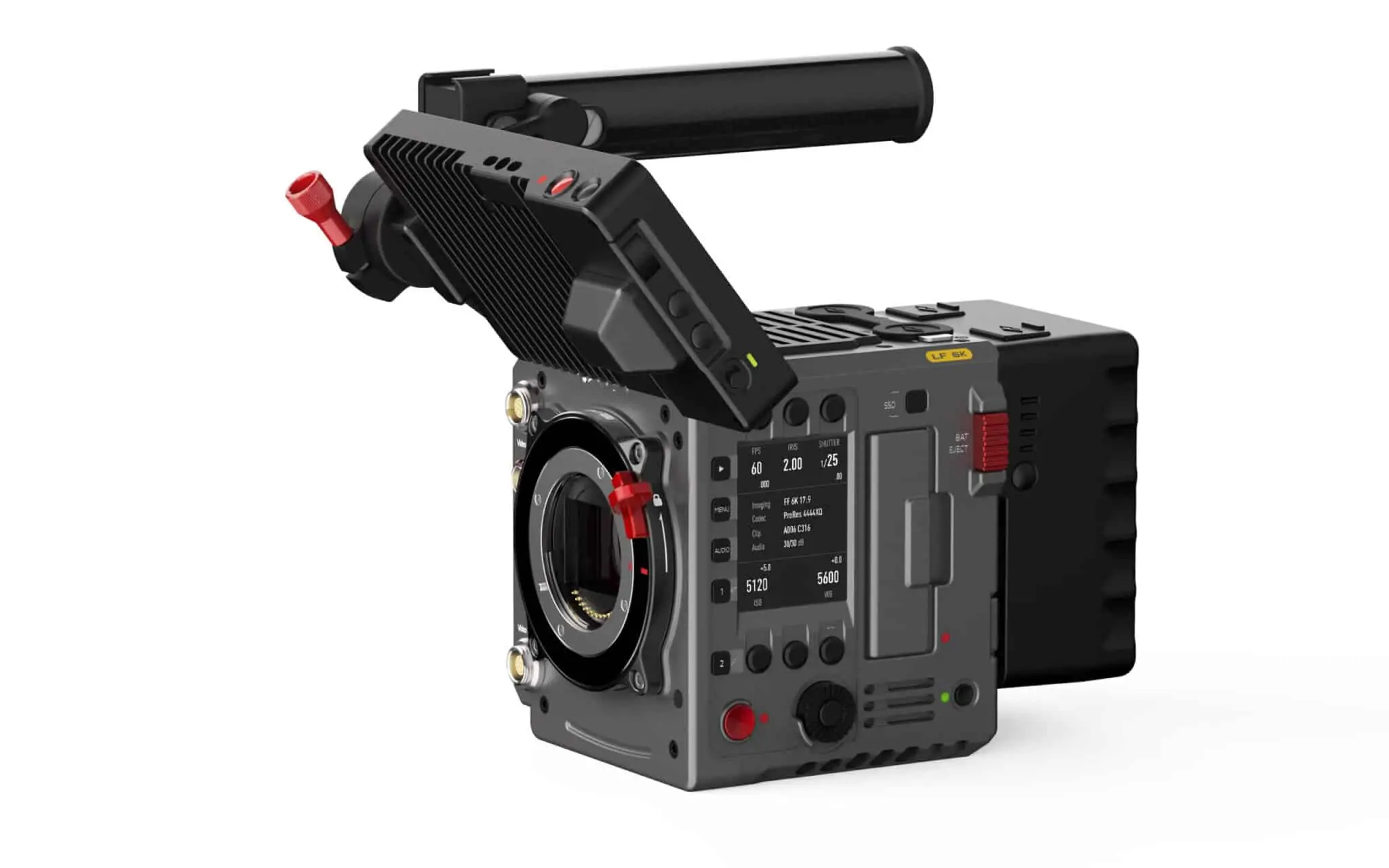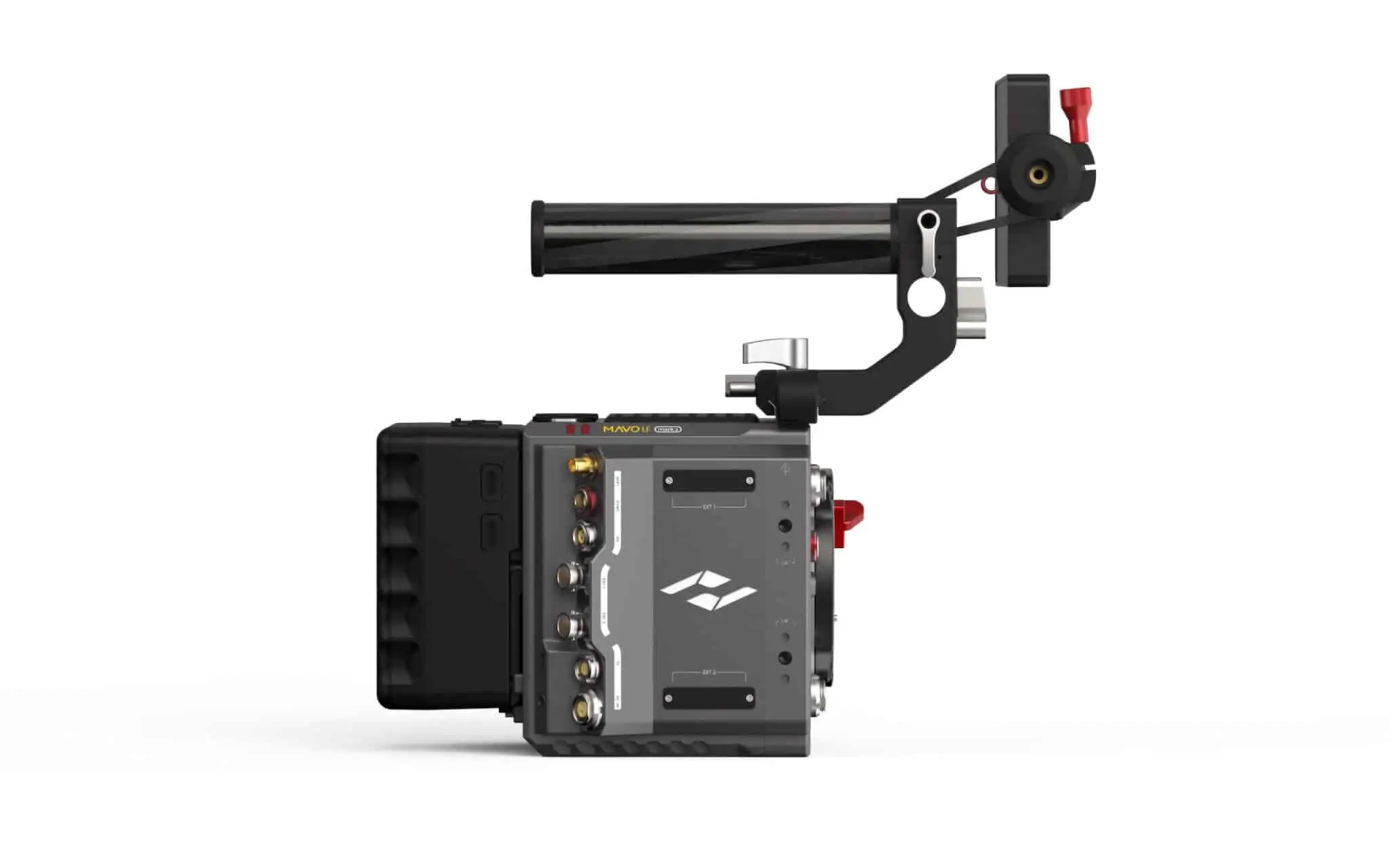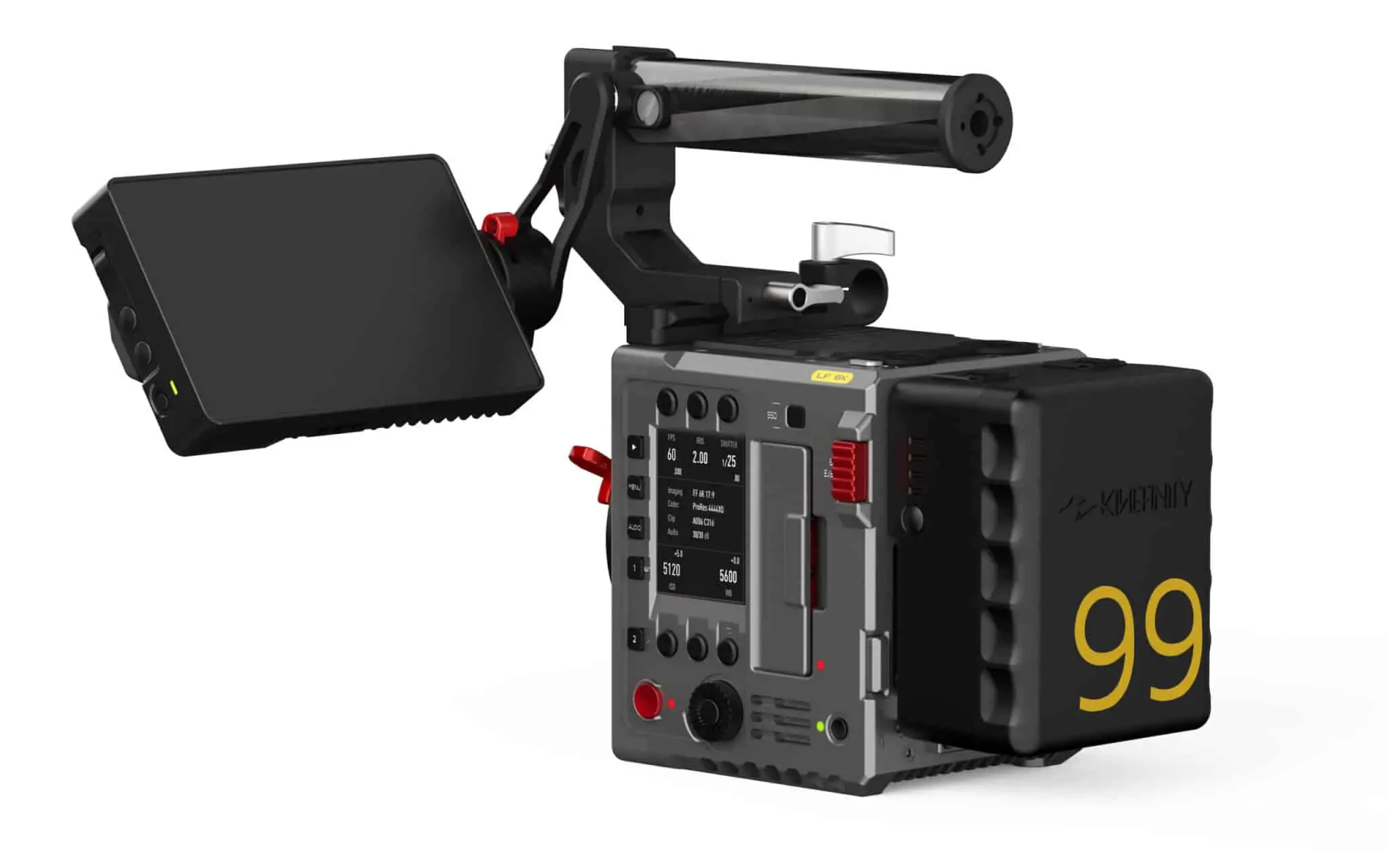 Kinefinity MAVO S35 mark2 explained in depth!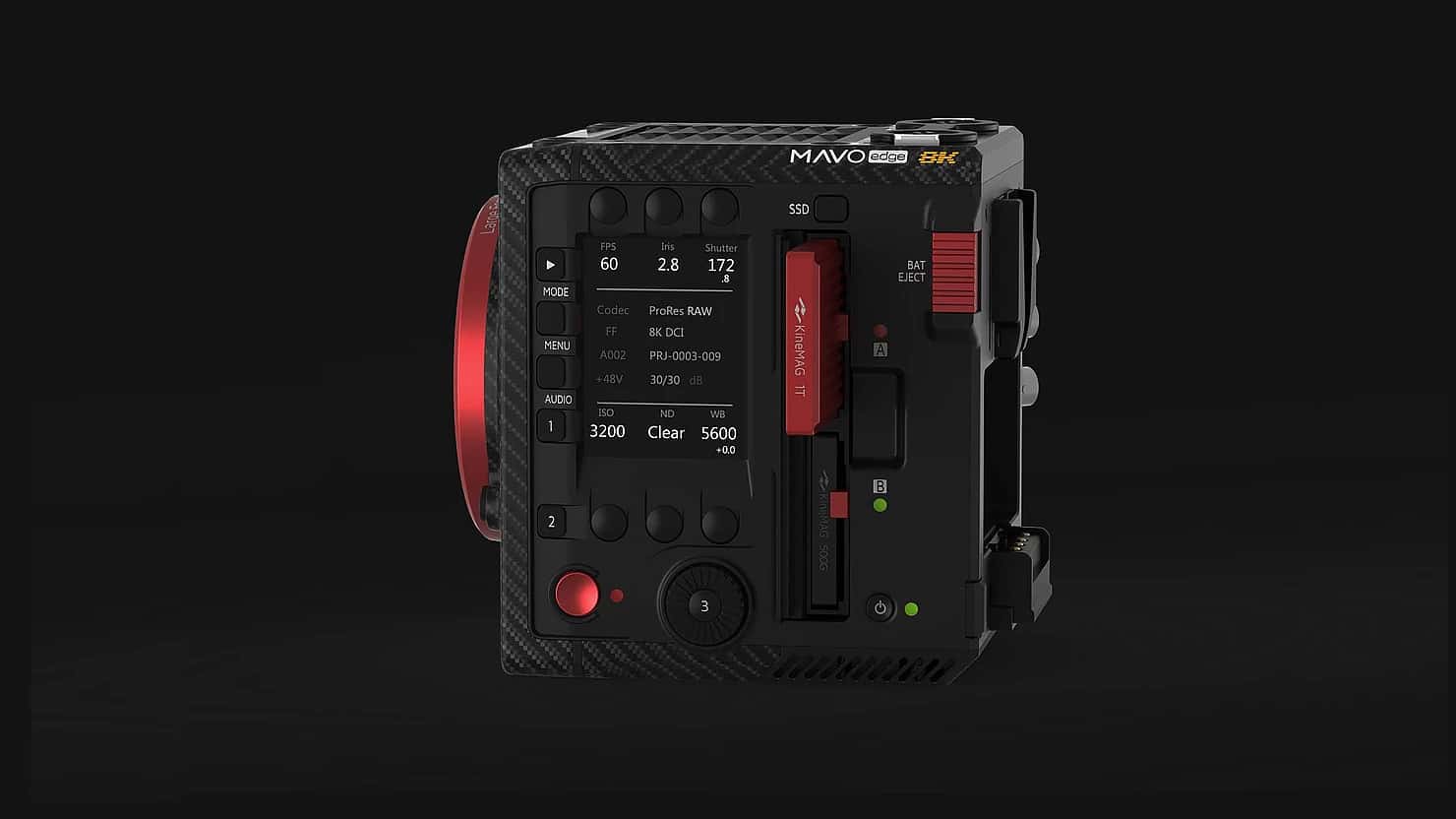 Kinefinity KineMAG Nano is the all new recording media for Kinefinity cameras based on blazing fast nvmem2 media