Description
The Kinefinity Mavo Edge 8K is an ultra compact Cine Camera packed with features. It has a carbon fiber body with a built-in electronic neutral density filter, lots of industry standard interfaces, a huge side screen with dedicated buttons and an all new dual slot nvme m2 recording device.
With a whole-new carbon fiber camera body, MAVO Edge is equipped with a stunning 8K 75P CMOS imaging sensor and a cutting-edge image processing engine, which elevate the Kinefinity camera system to a whole new level. Featuring internal motorized full- spectrum e-ND, a lot of industry-standard ports and dual SSD media slots while the highly integrated MAVO Edge still remains very compact and lightweight.
Stunning 8K 75P Imaging Sensor
The new 8K imaging sensor on the MAVO Edge is an amazing canvas with 45 million pixels on a 36x24mm full-frame CMOS sensor featuring 800/3200 dual native ISO, 8K 2.39 aspect up to 75fps and a latitude up to 14+ stops. In open gate 3:2, the Kinefinity MAVO edge can deliver a gorgeous image of 45 million pixels at up to 48 frames per second. All of these features allow cinematographers to create without boundaries, no matter for feature movies, production with VFX, high-end TV commercial and series, even wild-life documentaries. The Kinefinity MAVO Edge ensures a very rich color pallette rendering natural color, pleasing skin tones, low noise, high dynamic range and stunning details in an organic and delicate way. Benefiting from a greatly upgraded, cutting-edge image processing platform, MAVO Edge can capture images as 100fps at 6K 2.39 aspect or 160fps at 4K 2.39 aspect. At the same time, MAVO Edge also supports oversampling in Full Frame mode to output 6K or 4K resolutions which will result in more details and latitude with the same optical format, so no crop applied. This 8k camera is perfect for 4k shooters, because due to bayer patterns and the digital challenges of such an extrapolating demosaic formula, 4k is the real rgb color depth for a 8k bayer cmos sensor. Even though 8k is great for reframing purposes this camera will really shine ones oversampled to 4k.
​
Newly Designed Carbon Fiber Body

Compared to the MAVO LF the Mavo Edge utilizes an integrated body design with a new internal architecture. The integrated functions and interfaces of every module are redesigned or optimized to allow the Mavo Edge to contain more industry standard interfaces in an effort to increase compatibility with third-party accessories. Thanks to the carbon fiber materials the camera weighs only 1.2kg, thus helping filmmakers to get the job done in a more flexible and efficient way.
Internal motorized FS e-ND system
Kinefinity integrates the motorized FS e-ND system inside the camera for the first time. Switching between clear glass and e-ND filter is motorized and built-in; the e-ND filter can cover the wide range from 2 stops to 7 stops with continuous adjustment at high precision. At the same time, it ensures consistent color accuracy and uncompromised sharpness over a whole tuning range. The e-nd is placed behind the OLPF filter to make sure it's not exposed to the elements.
Dual independent SDI outputs
The MAVO Edge provides dual 1.5G/3G SDI outputs with metadata and audio transmission. These two outputs are independent of the two video signals from the Kine Video ports, to enhance the compatibility with third-party accessories like external recorders and 1.5G monitors. Due to the secondary image processor you can send for instance a clean out image without overlays processed with a creative lut for the director, while the dop sees all menu options and has a more exposure dedicated lut applied.
The two video ports of the MAVO Edge can be connected to the Kinefinity EVF Full-HD OLED viewfinder and KineMON-5U/KineMON-7H Ultra-Bright monitors to get sharp and a clear image in indoor and outdoor situations. General sync and control ports: There are numerous ports integrated on the MAVO Edge body: separate genlock and timecode sync ports for syncing multiple cameras, an RS232 protocol port for communicating with and controlling of third-party accessories, and an RS port for powering and triggering an external record function.
​
High quality multi-channel audio recording

The MAVO Edge supports multi-channel 24bit/48kHz audio recordings with a 3.5mm stereo MIC socket and an in-camera high-quality MIC; as a more professional option it features 2 xlr audio pre-amplifiers with ultra-low noise floor which are integrated into the camera body for professional microphones that supports 48V phantom power. All these inputs can be recorded simultaneously.
​
Powerful wired and wireless function

With Gigabit Ethernet on a RJ45 port, WIFI5 wireless network and type-c USB socket, the MAVO Edge can output a monitoring/recording image to other devices via live H64 stream. Simultaneously, an internal three-axis gyroscope can record the camera's spatial positioning information and provide GPS geo label the footage. Furthermore, Bluetooth 5.0 is added to expand wireless control and communication with the camera at short distances.
Faster and more intuitive operation interaction: The display area on the side screen increases up to 200% over the MAVO LF to show more parameters for convenient adjustments, combined with a more intuitive button layout and user interface layers, allowing for an overall better and more comprehensive shooting experience.
Significant Improvement on Record Media
To process 8K and offer more freedom in encoding, KineMAG is upgraded from SATA 3.0 SSD to NVMe M.2 SSD. MAVO Edge now features a PCle 3.0 protocol which allows the whole-new KineMAG Nano to record footage at lightning speed of 10Gb/s, unhindered support of 8K 60fps ProRes444. Thanks to the smaller form factor of KineMAG Nano, MAVO Edge adopts the dual media slot design like the KineRAW-S35, first-generation cine camera introduced in 2012. The dual slots design allows for two KineMAG Nanos to record the same clips simultaneously and form an extra RAID1 backup to avoid missing clips. Furthermore, two cards can record the main codec and H264 proxies separately, to make the post-editing workflow much easier. Additionally, Kinefinity also offers KineMAG Nano enclosures so users can purchase and install third-party NVMe M.2 SSD on their own to save the cost for storage media. Read everything about this new recording media in our school section of our website.
Comprehensive Power Solution
An innovative hybrid battery plate is introduced to the Mavo Edge, to meet power demands of the camera and accessories in different shooting scenarios. The integrated combined battery plate can work with 14.8V broadcast V-mount batteries like KineBAT PD 75/150. When going handheld or shooting from a gimbal, the camera can be powered directly by compatible BP-U30 type batteries like GripBAT 4S, so the operator can work in a cord-free and smooth way, thanks to a reduced payload and no additional power cables. Mavo Edge's body offers a D-Tap port, 12V RS port and Lens port (12V) to power the third-party accessories like wireless video transmitter and wireless lens motors directly. These ports eliminate the need for extra batteries or power converters thus streamlining the camera setup and improving the system stability. In addition, Movcam makes a dedicated KineKIT for Mavo Edge, especially the innovative 15mm baseplate with UPS function powered by two NP-F550 type batteries, due to specialized UPS power contacts at the bottom of the MAVO Edge. This creative power solution can not only power the Mavo Edge independently, but can also work as a power source to supply uninterrupted power to the camera when replacing V-mount batteries or BP-U30 type batteries.
Native Kinemount
Like the Kinefinity Terra 4k, and Mavo LF and Mavo S-35 the Mavo edge will have a native kinemount. The Kinemount system provides the cinematographer with multiple lens mount solutions, from e-mount all the way up to LPL mount, by means of a third party adapter about any lens can be adapted to Mavo Edge. The Kinemount is not only versatile but also very strong, and all lens mounts made by Kinefinity feature a positive lock which assures a very strong connection between the lens and lens mount.
Kinefinity Mavo Edge body Only
– Kinefinity Mavo Edge body
€11.999,00 ex Vat
Kinefinity Mavo Edge 8k Core Package
– Kinefinity MAVO Edge body
– KineEVF (only EVF)
– Video Cord 0.3m
– KineMAG Nano 1TB
– GripBAT 4S Pack (2x 4S + 1x dual charger)
– Enclosed Top Handgrip
– Nato Rail
– Top Plate
– Mini EVF Bracket
€16.099,00 ex Vat
Kinefinity Mavo Edge 8k Professional Package
– Kinefinity MAVO Edge body
– KineEVF (EVF only)
– Kine Video Cord 0.3m
– 2x KineMAG Nano 1TB
– KineBAT 150 Pack (2x 150 + 2x USB-C charger)
– GripBAT 4S Pack (2x 4S + dual charger)
– KineKIT-Edge
– 100W Power Cable
– GripBAT 2S Pack (2x 2S + dual charger)
– KineMON-5U Complete Pack
– Solid Case
€18.299,00 ex Vat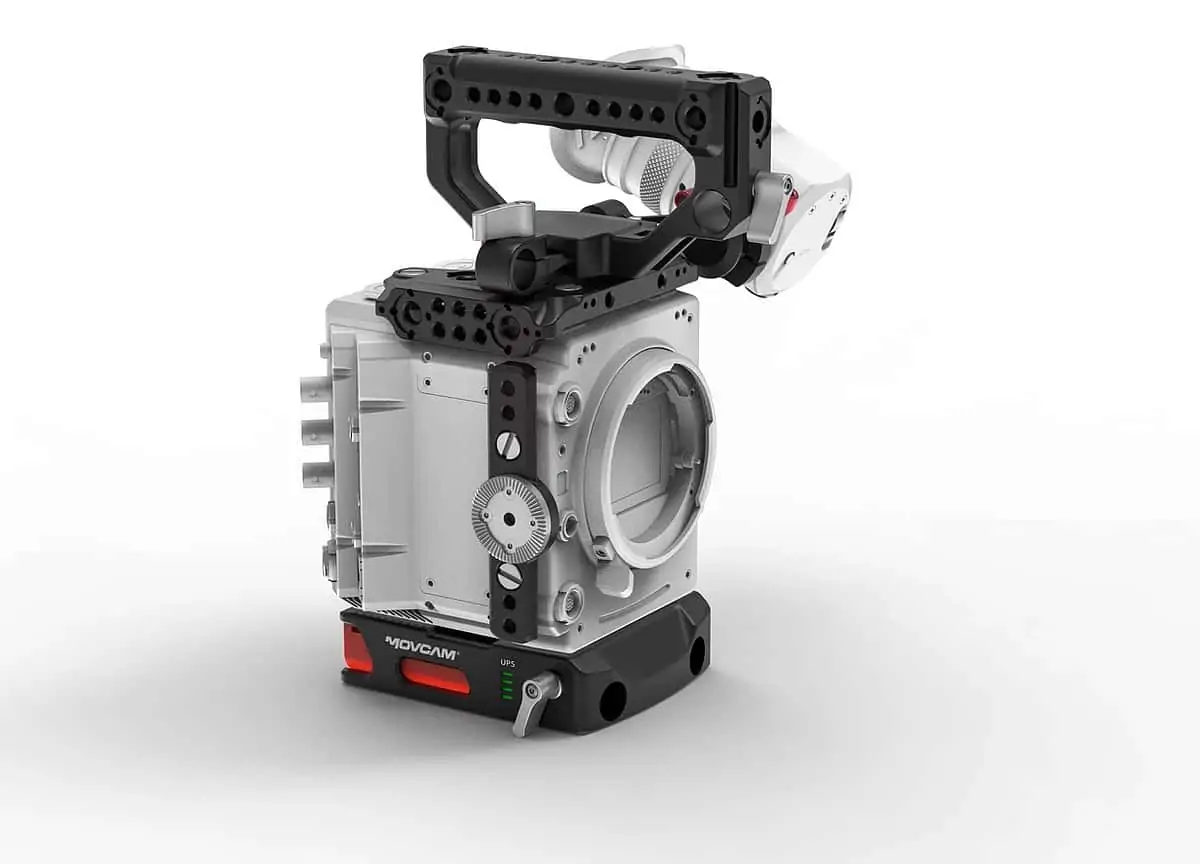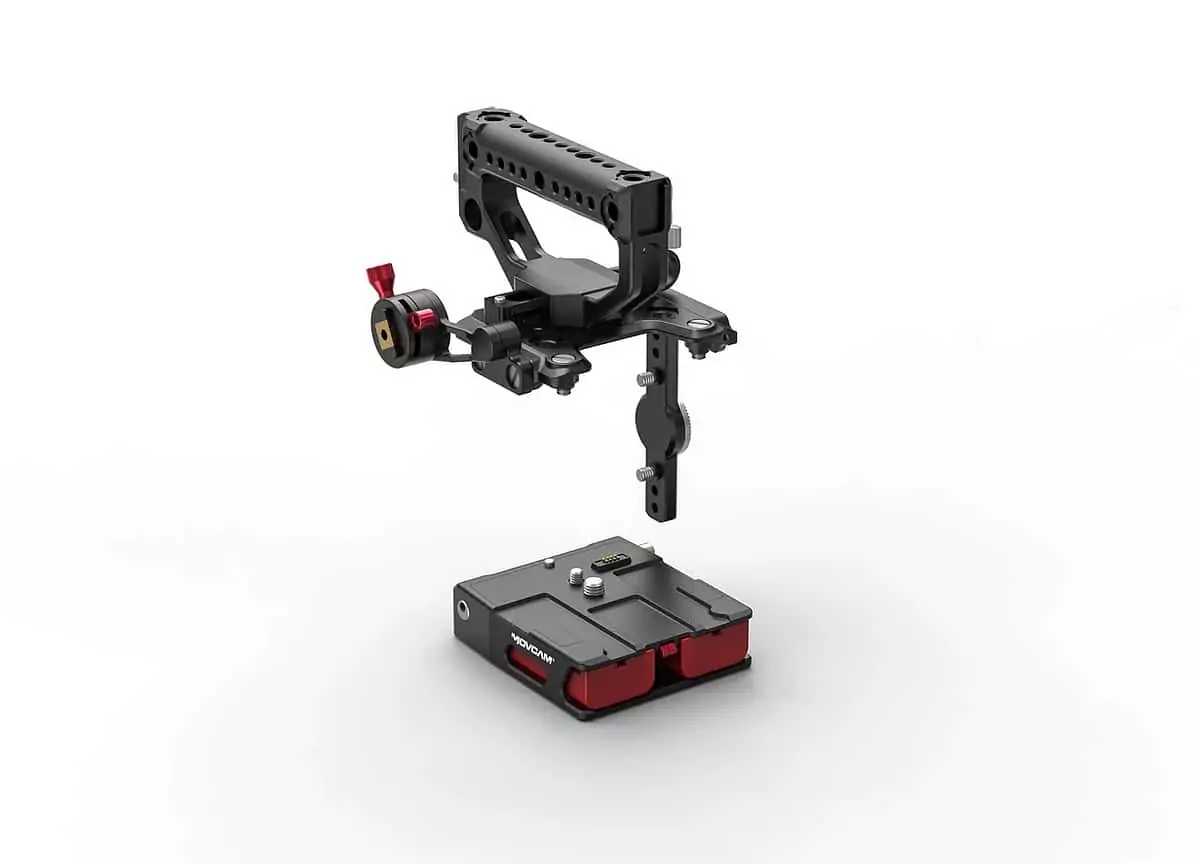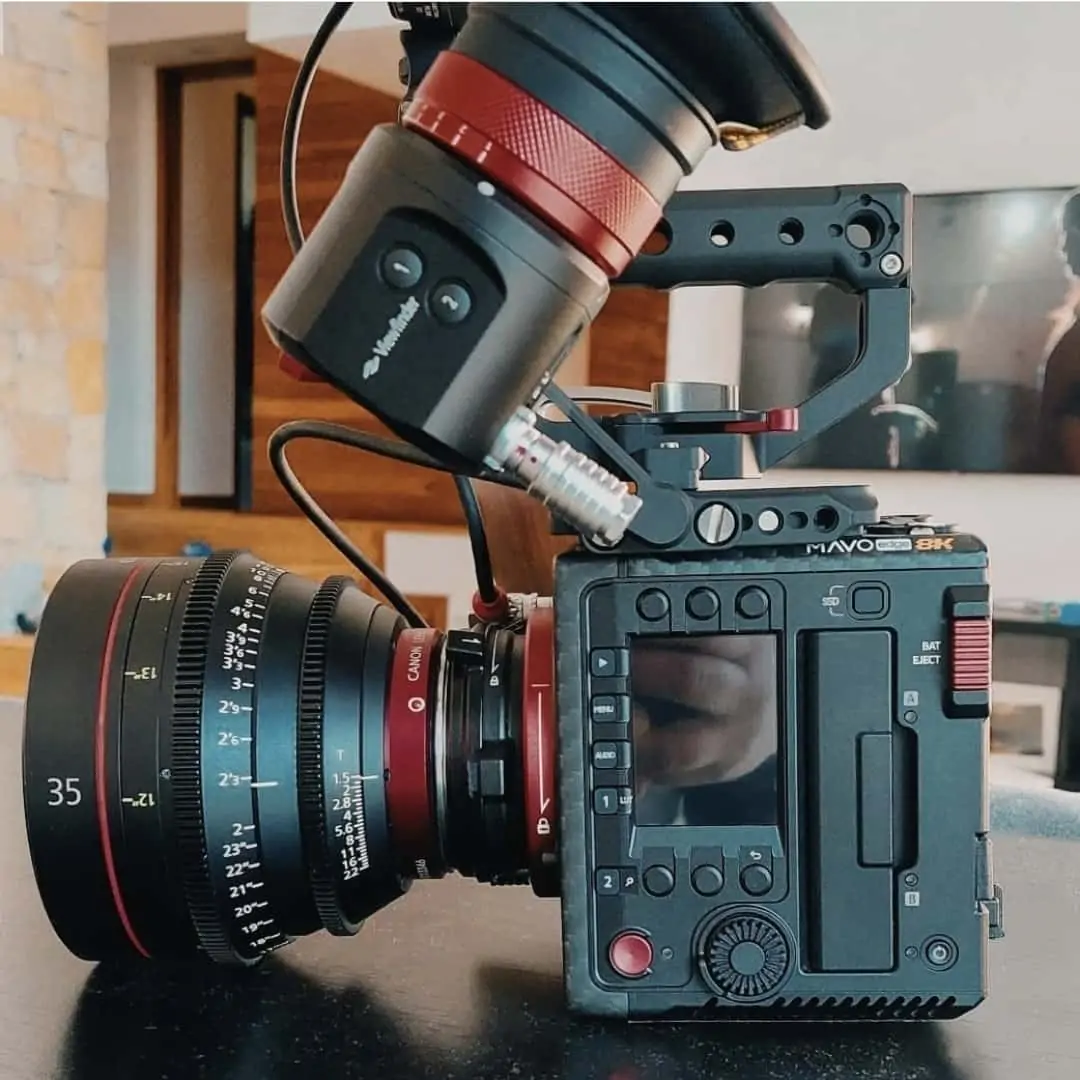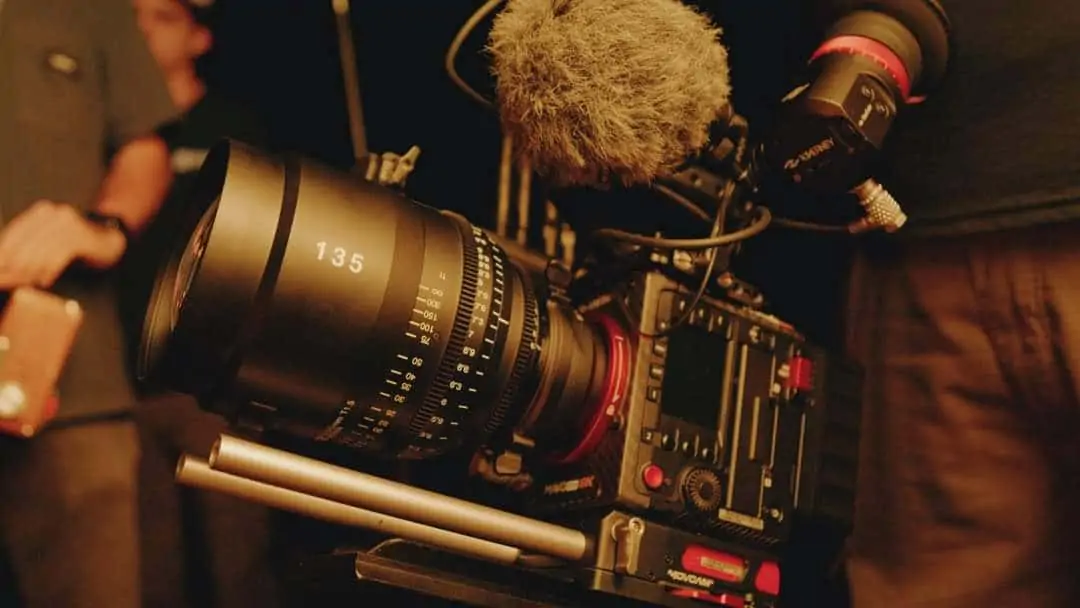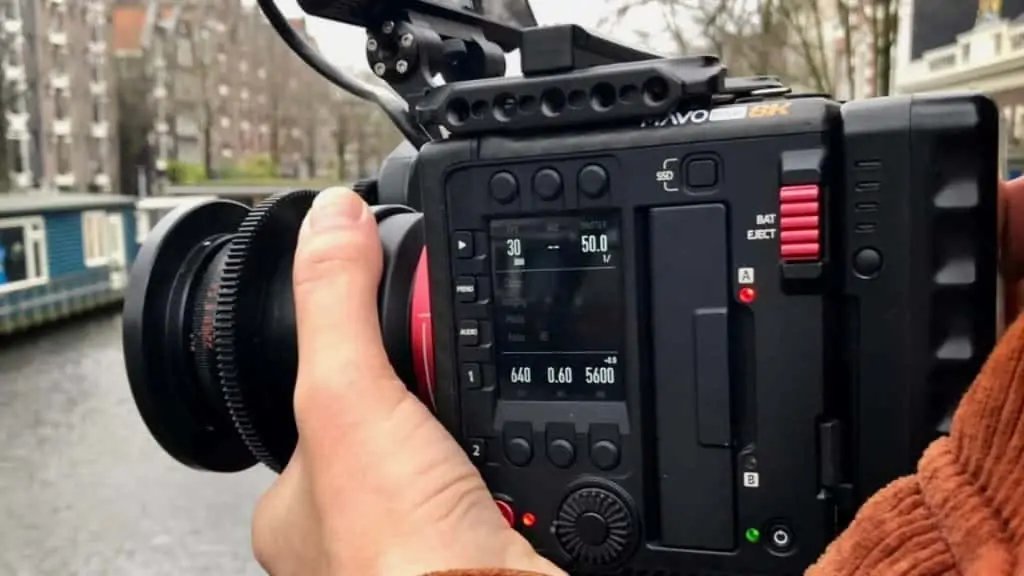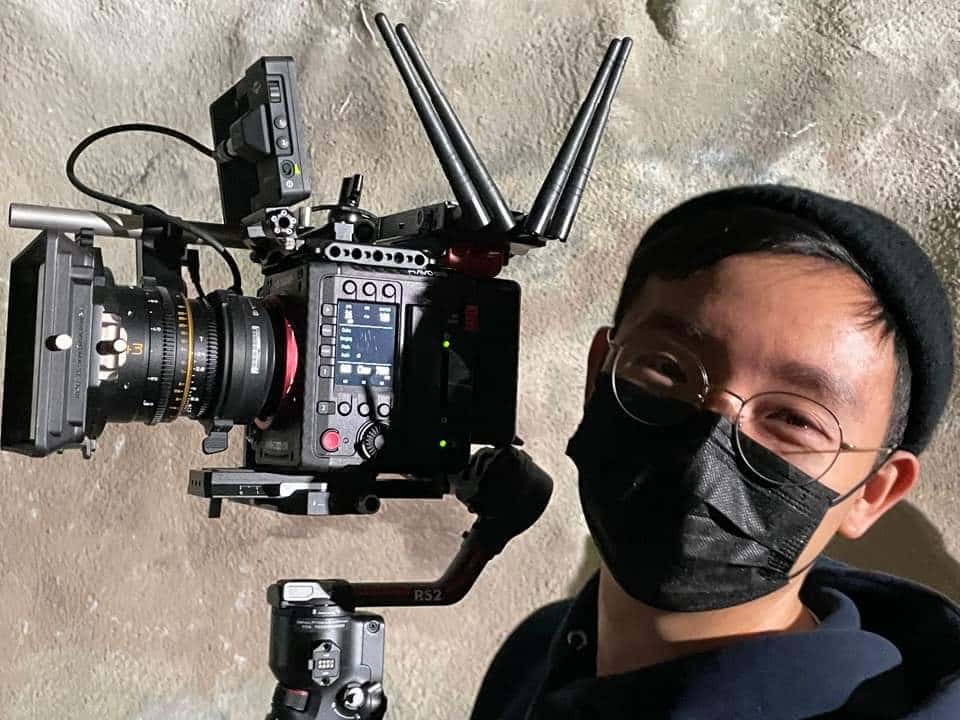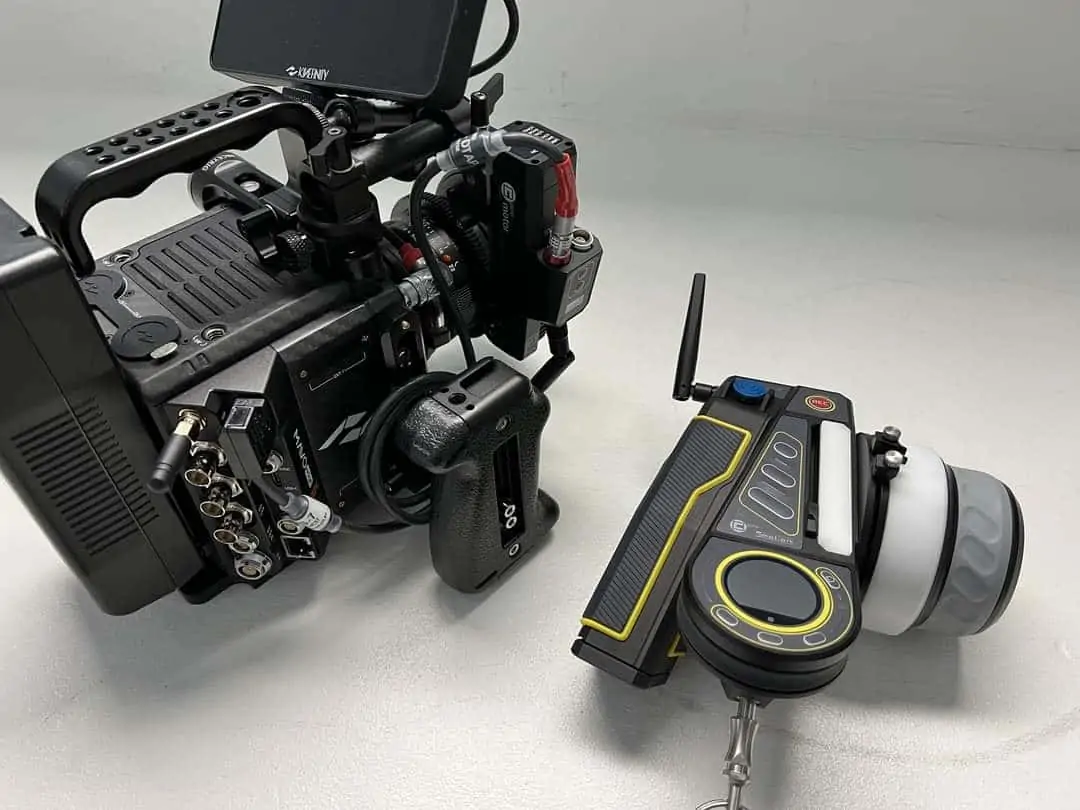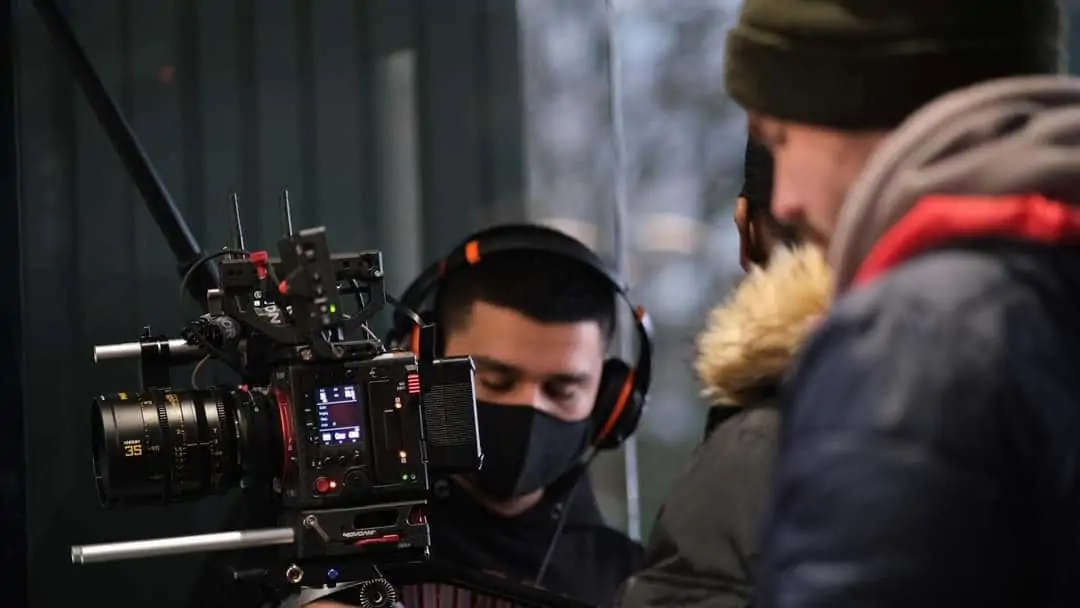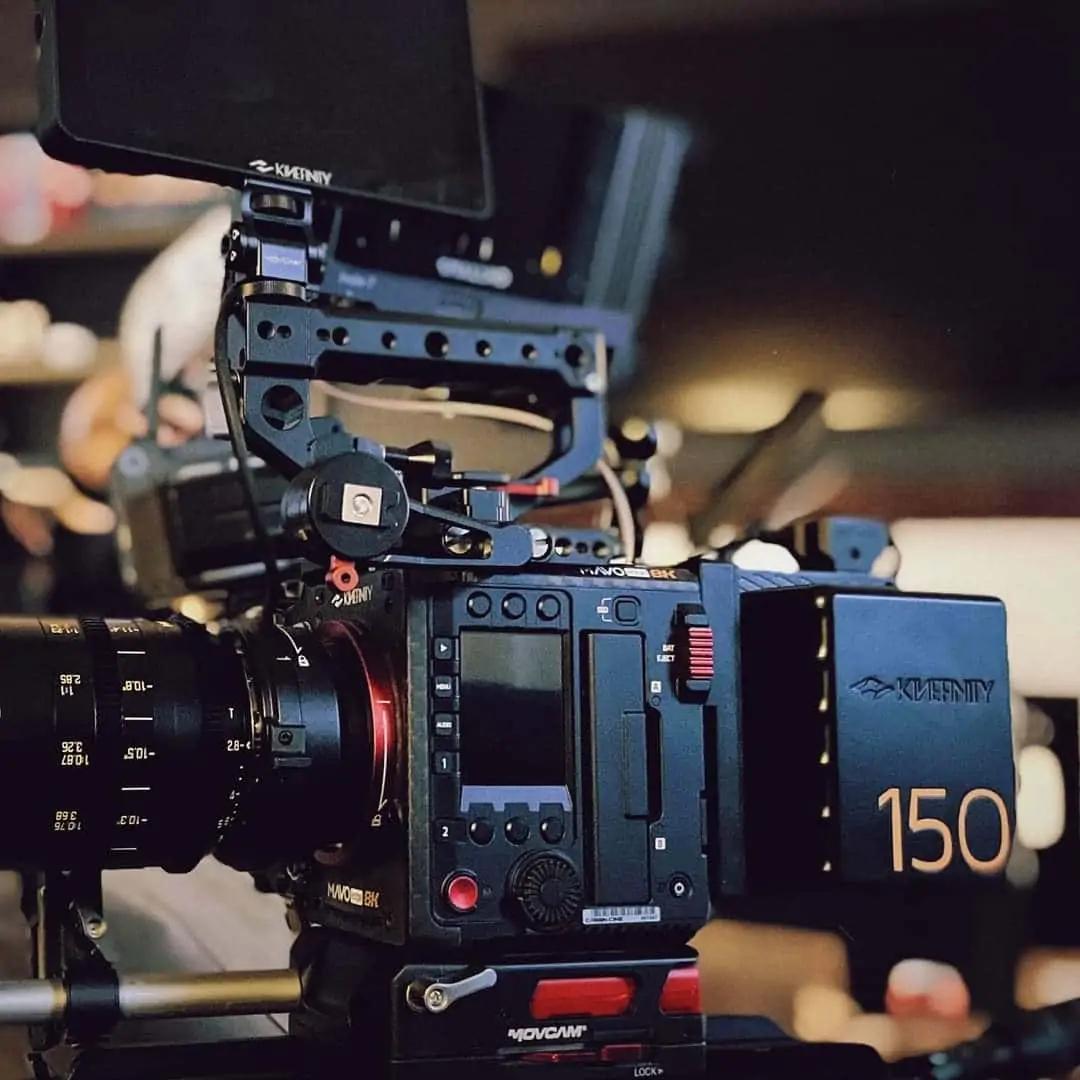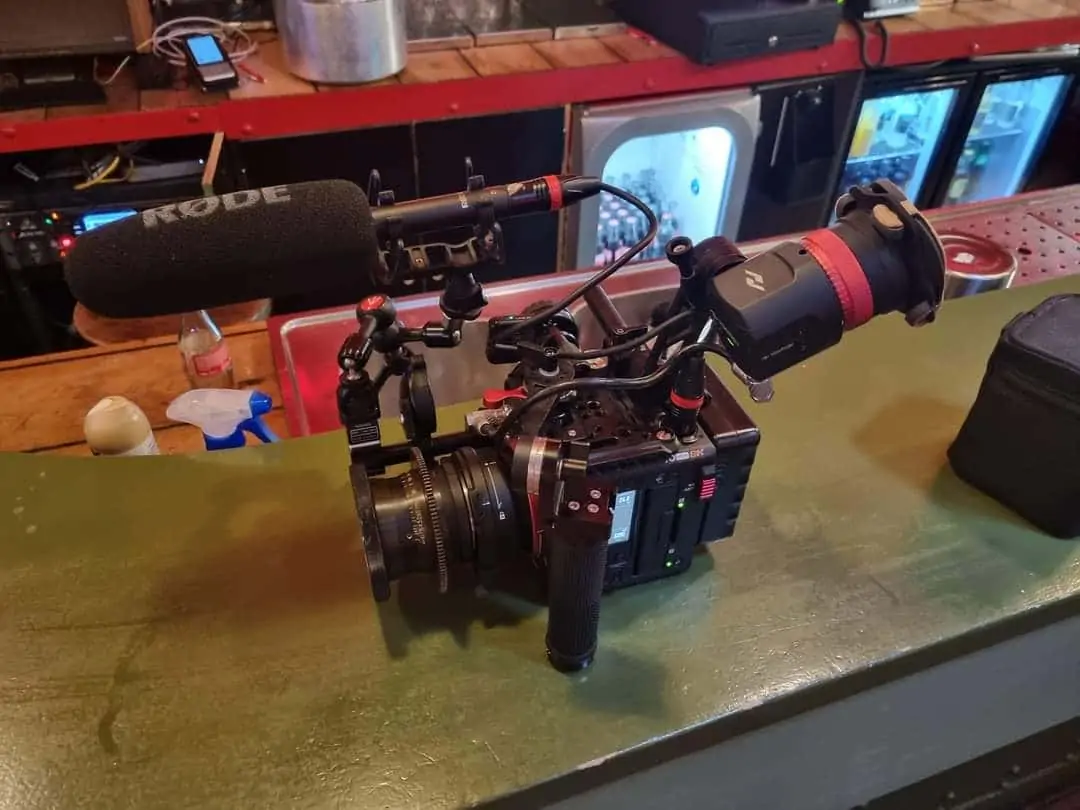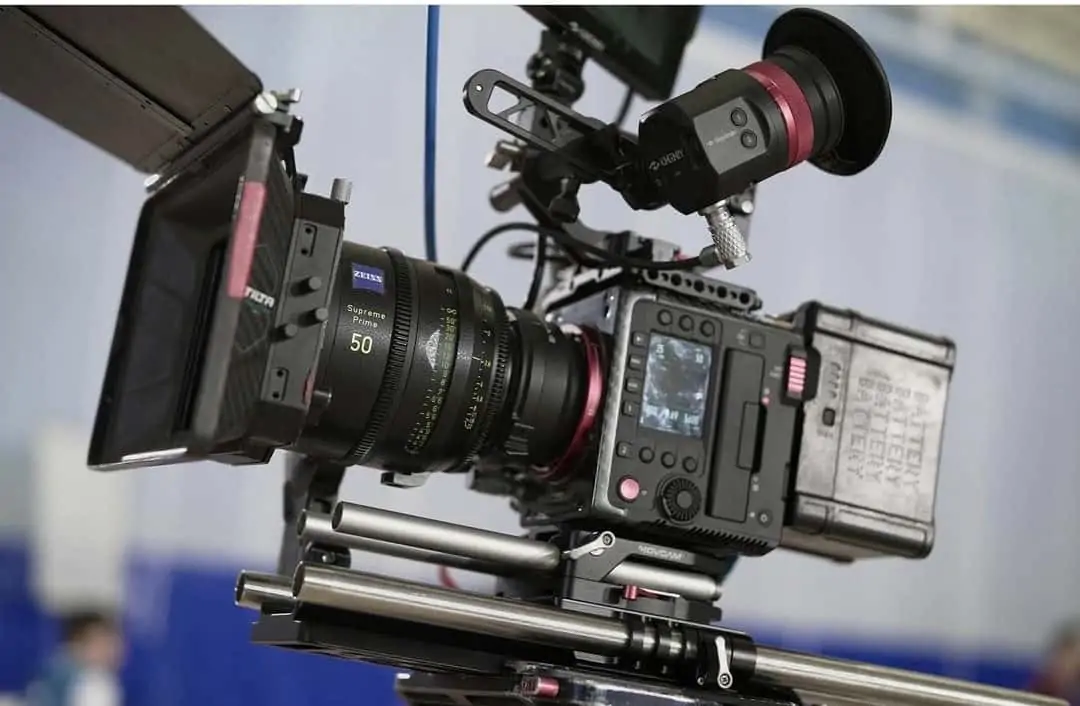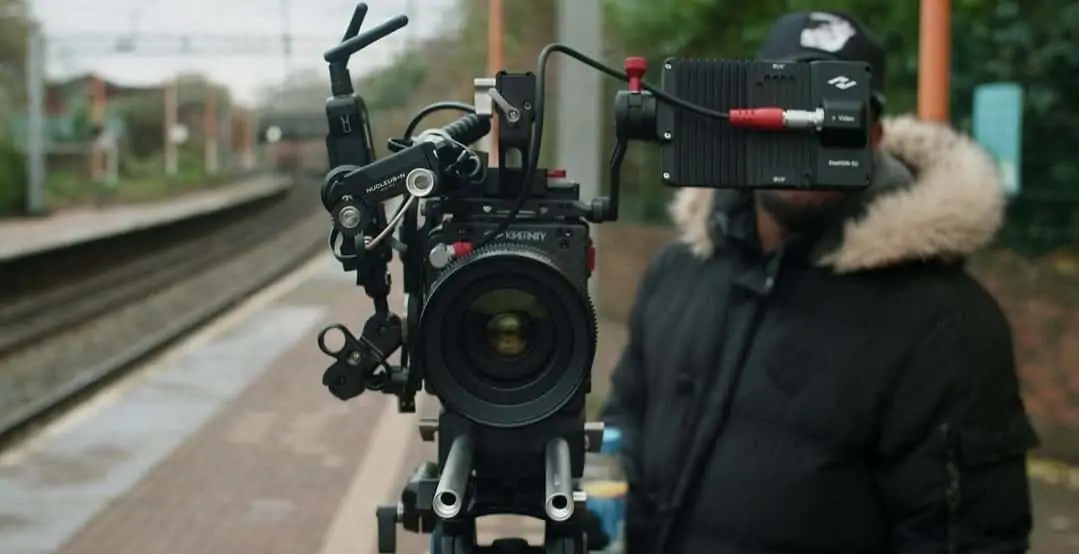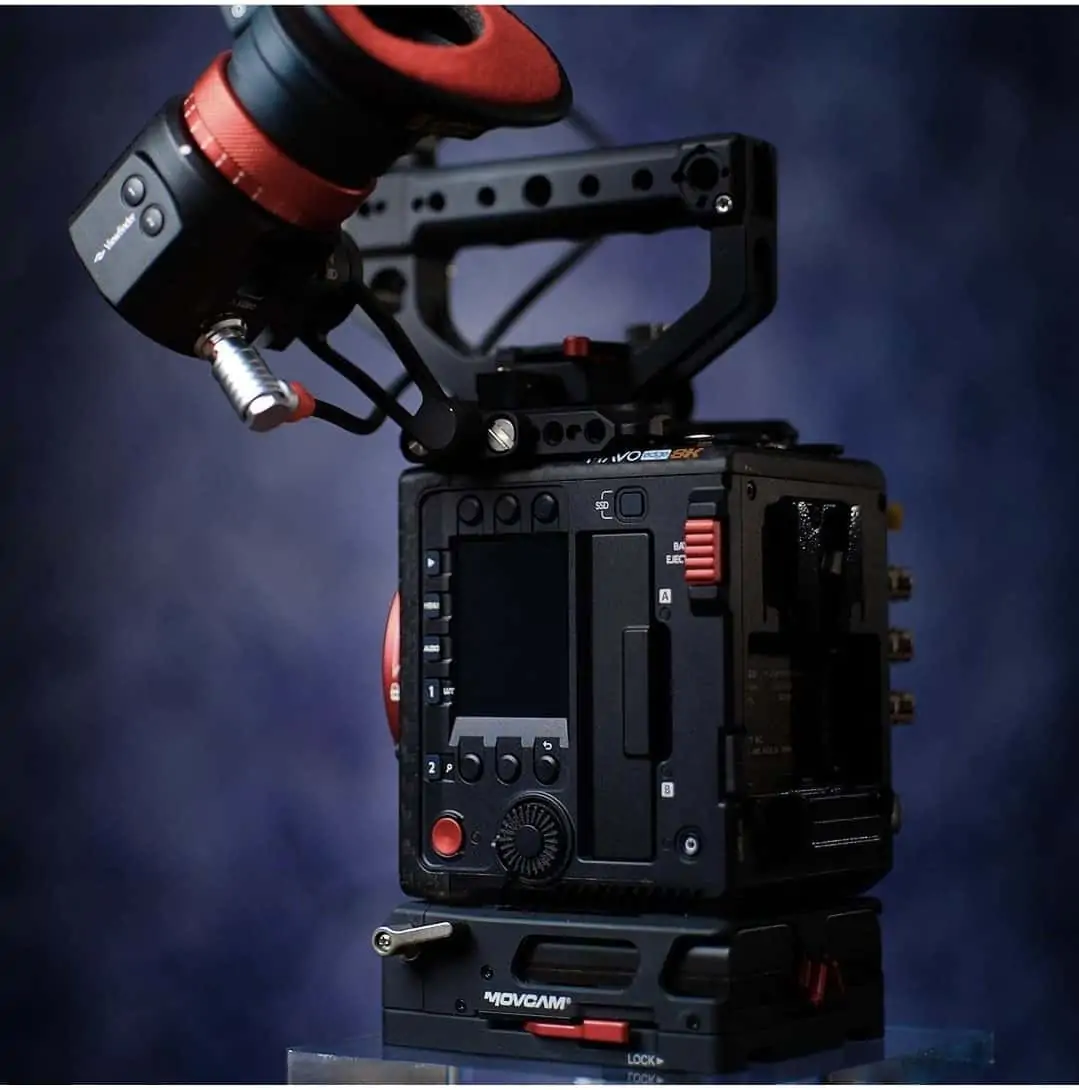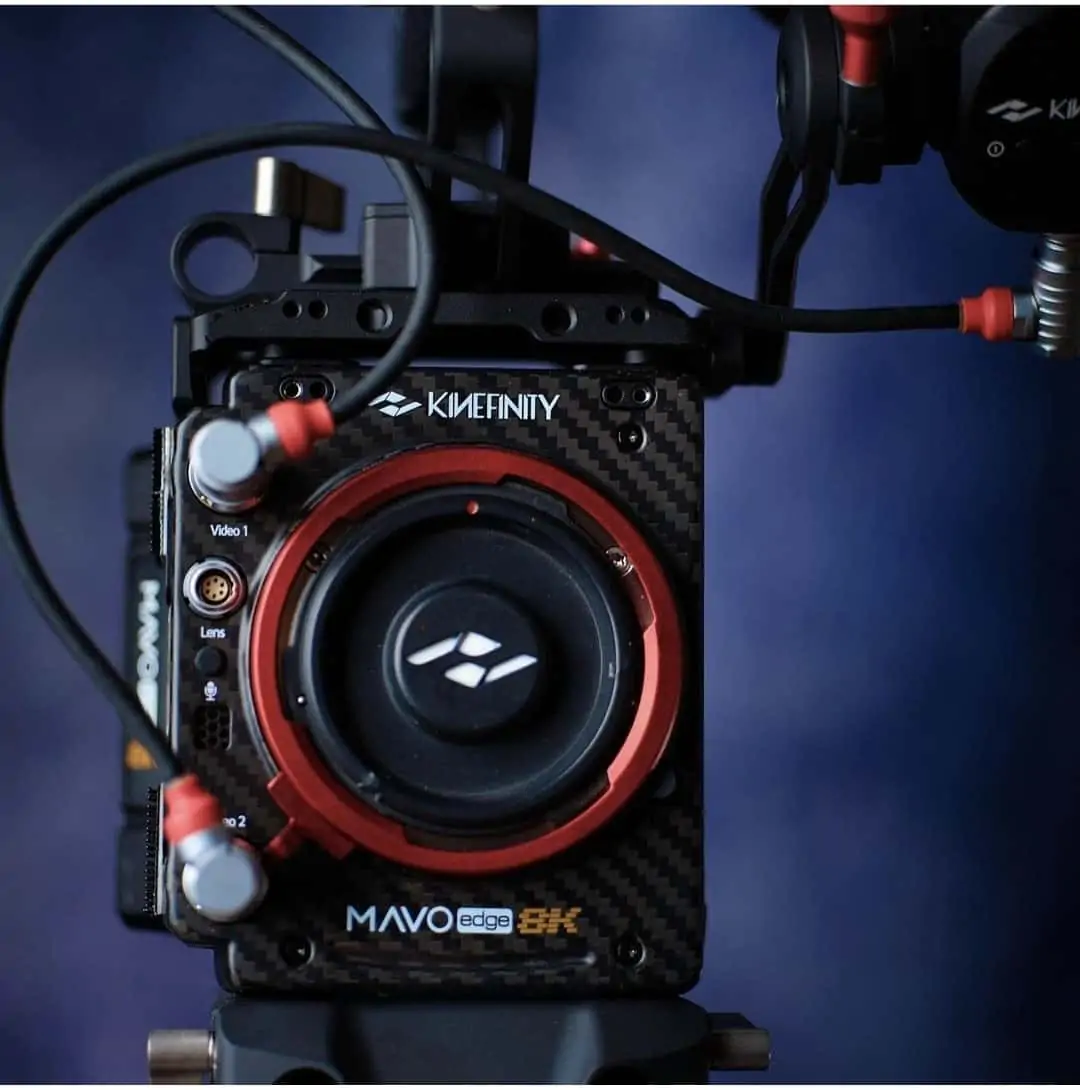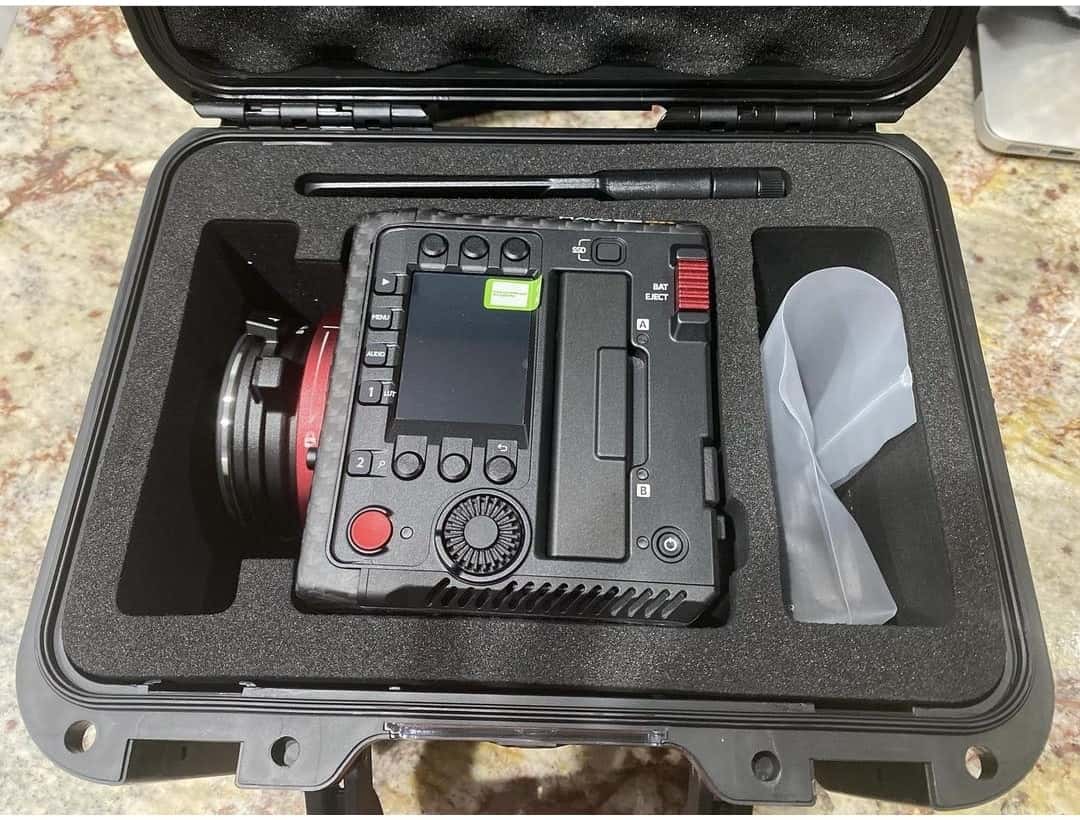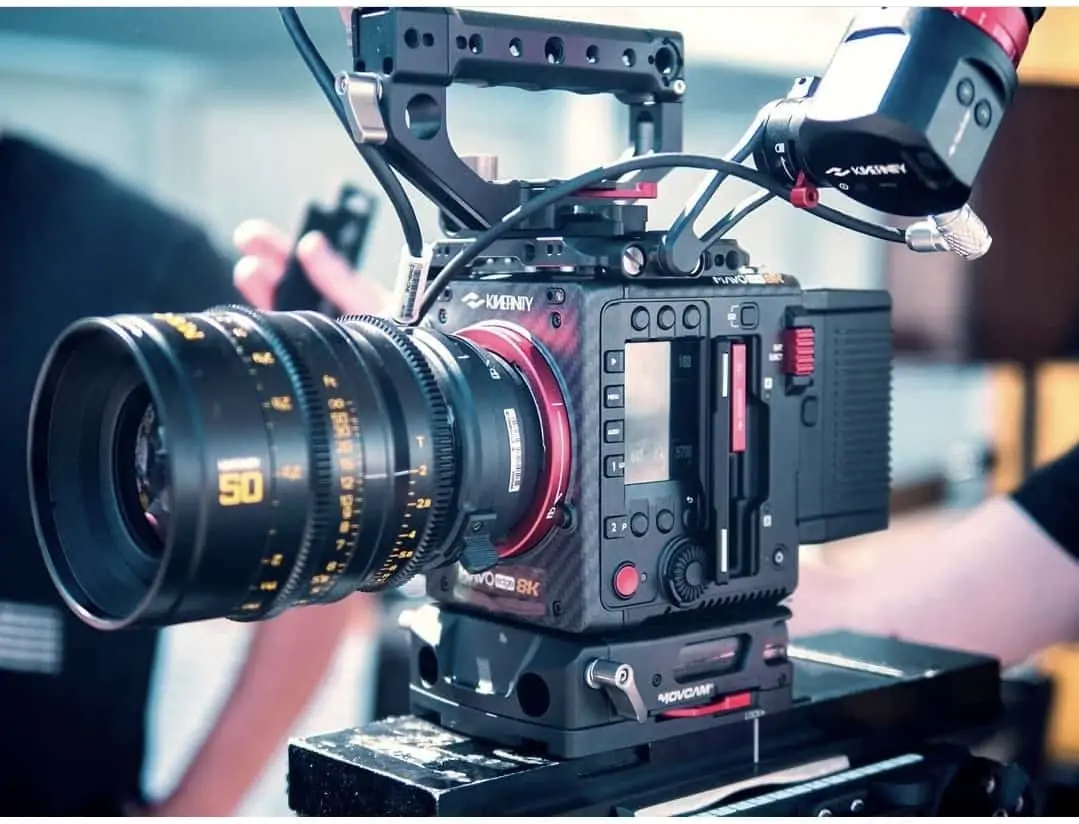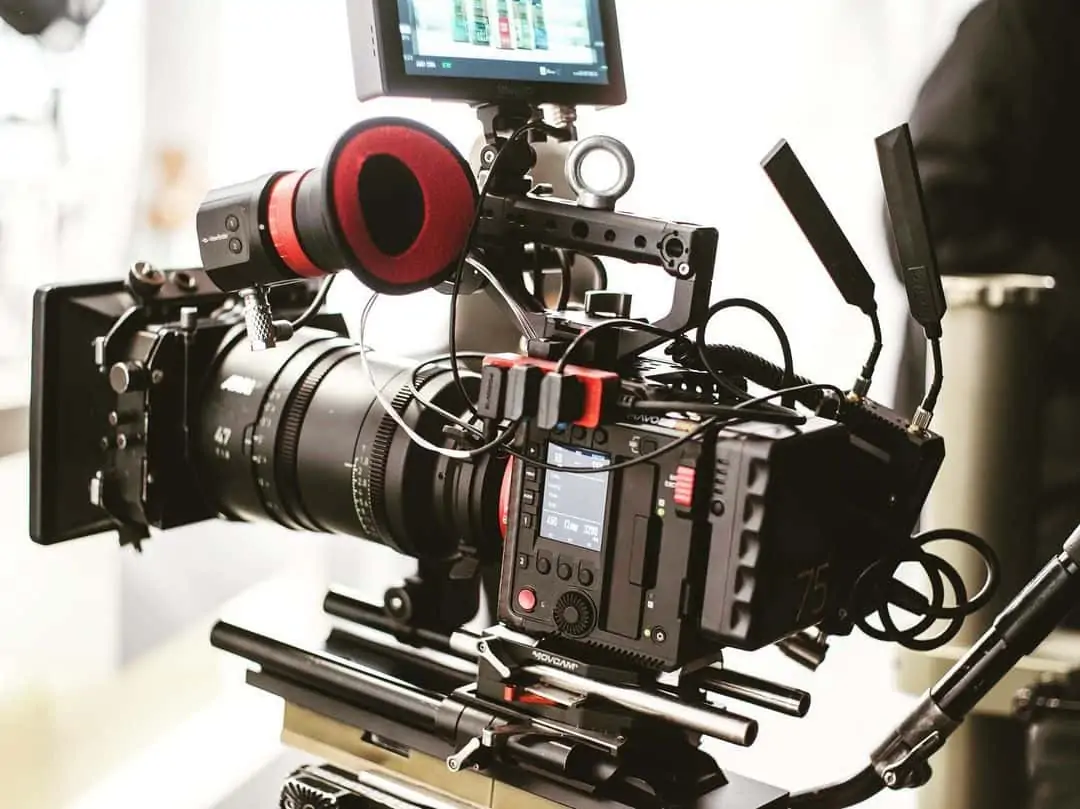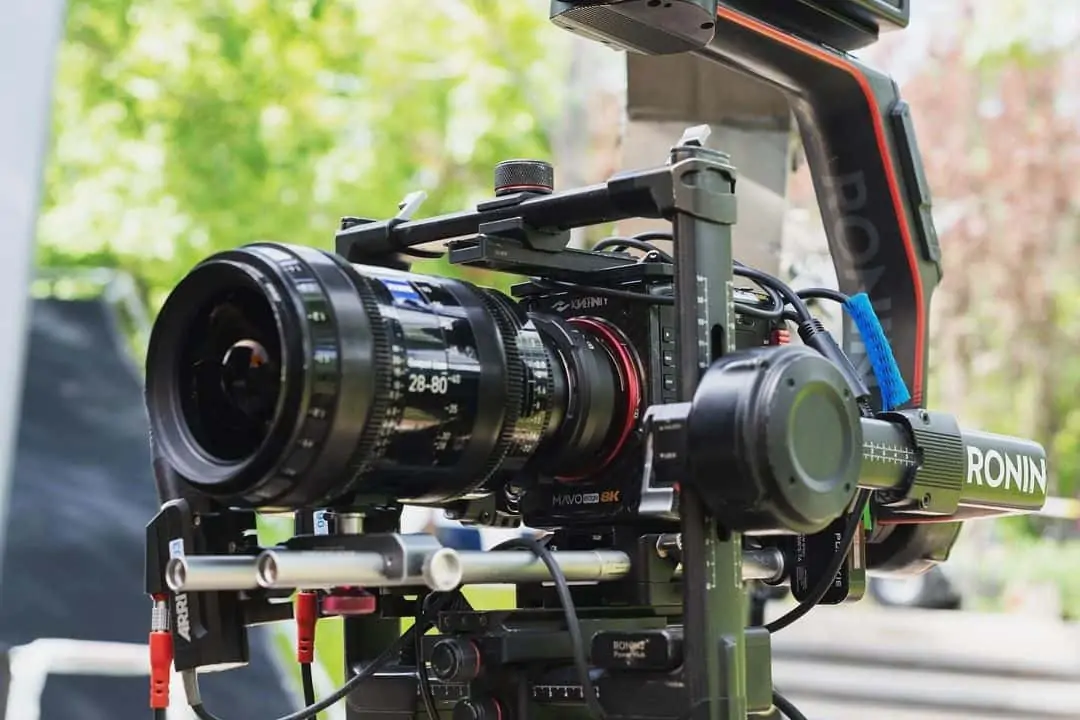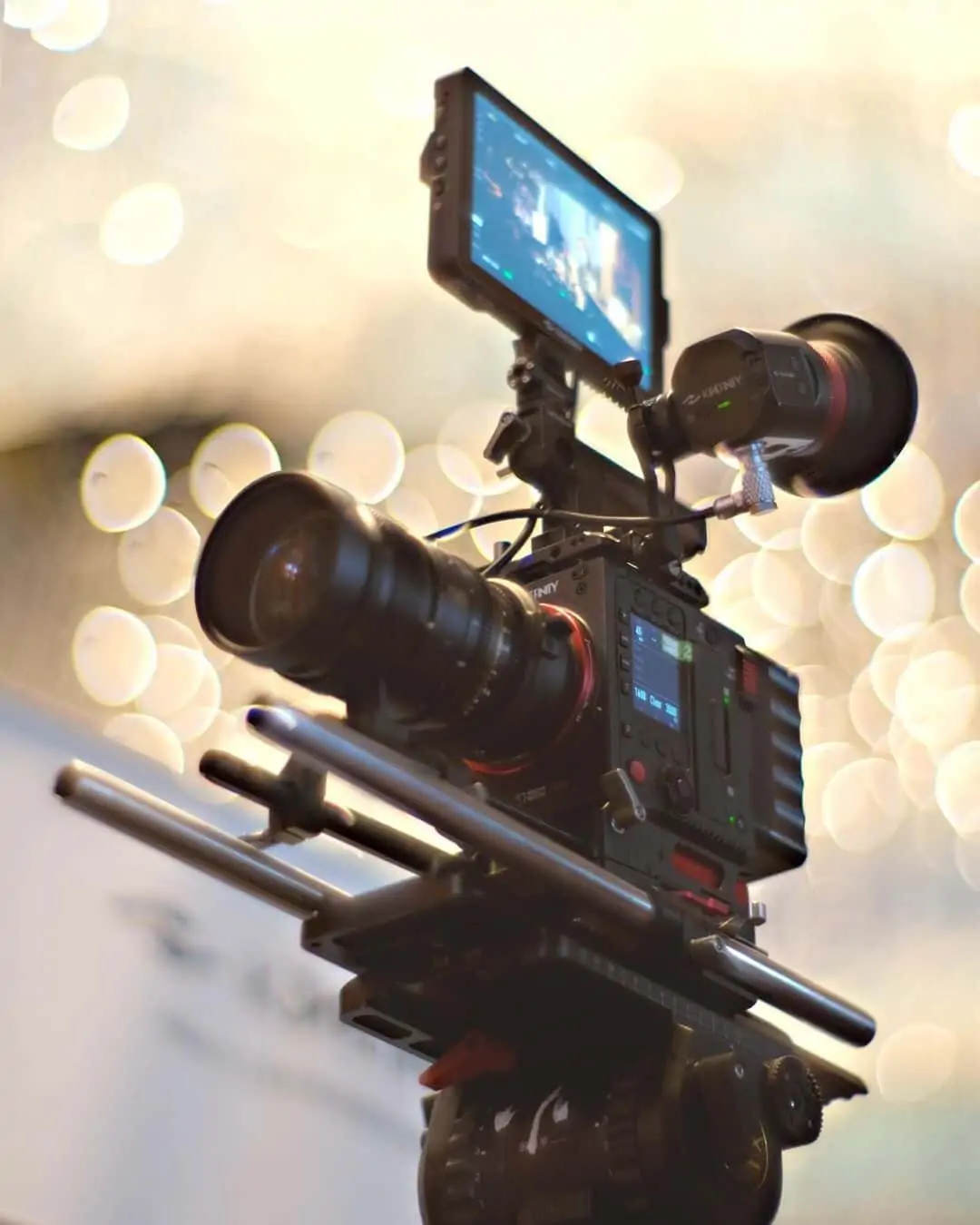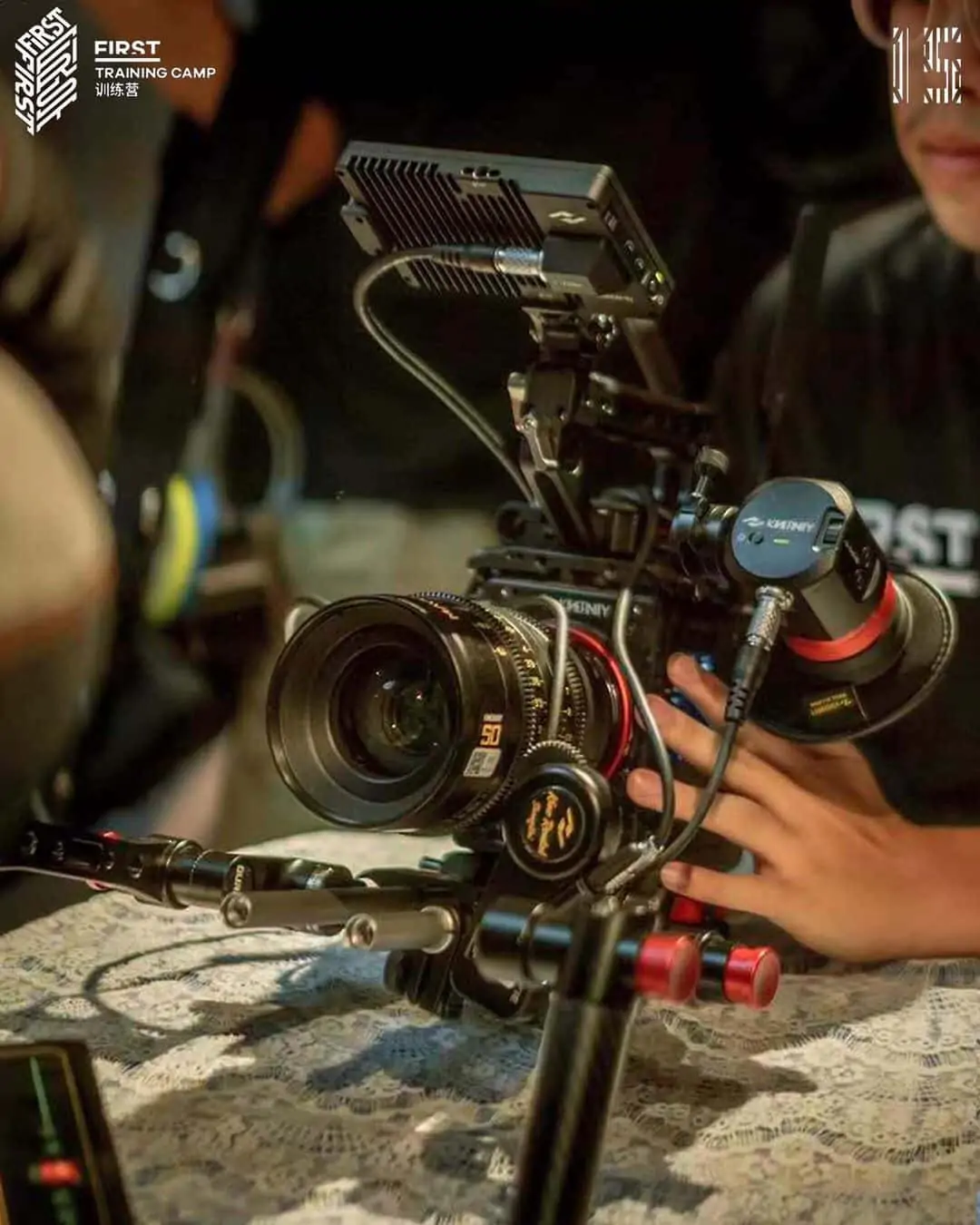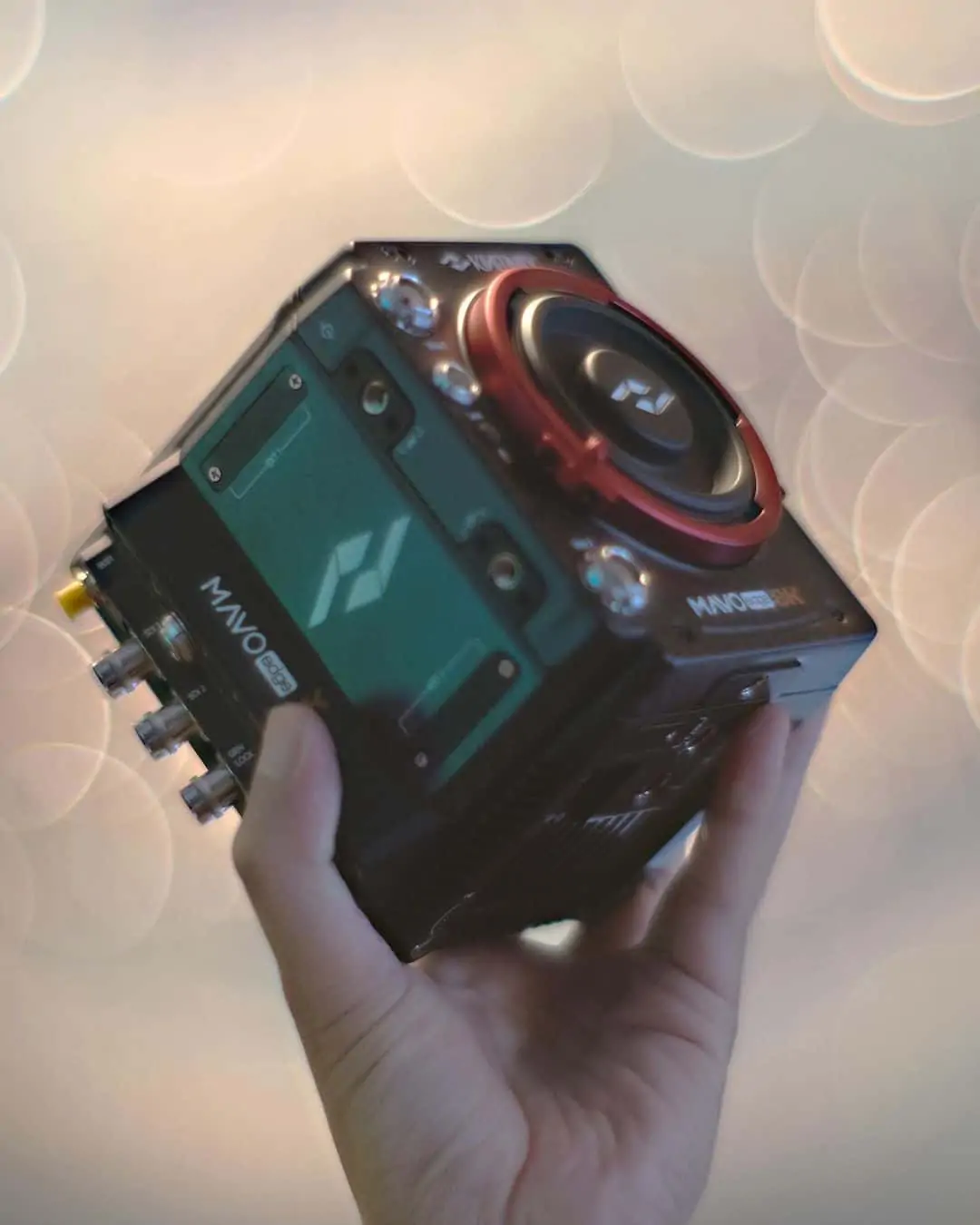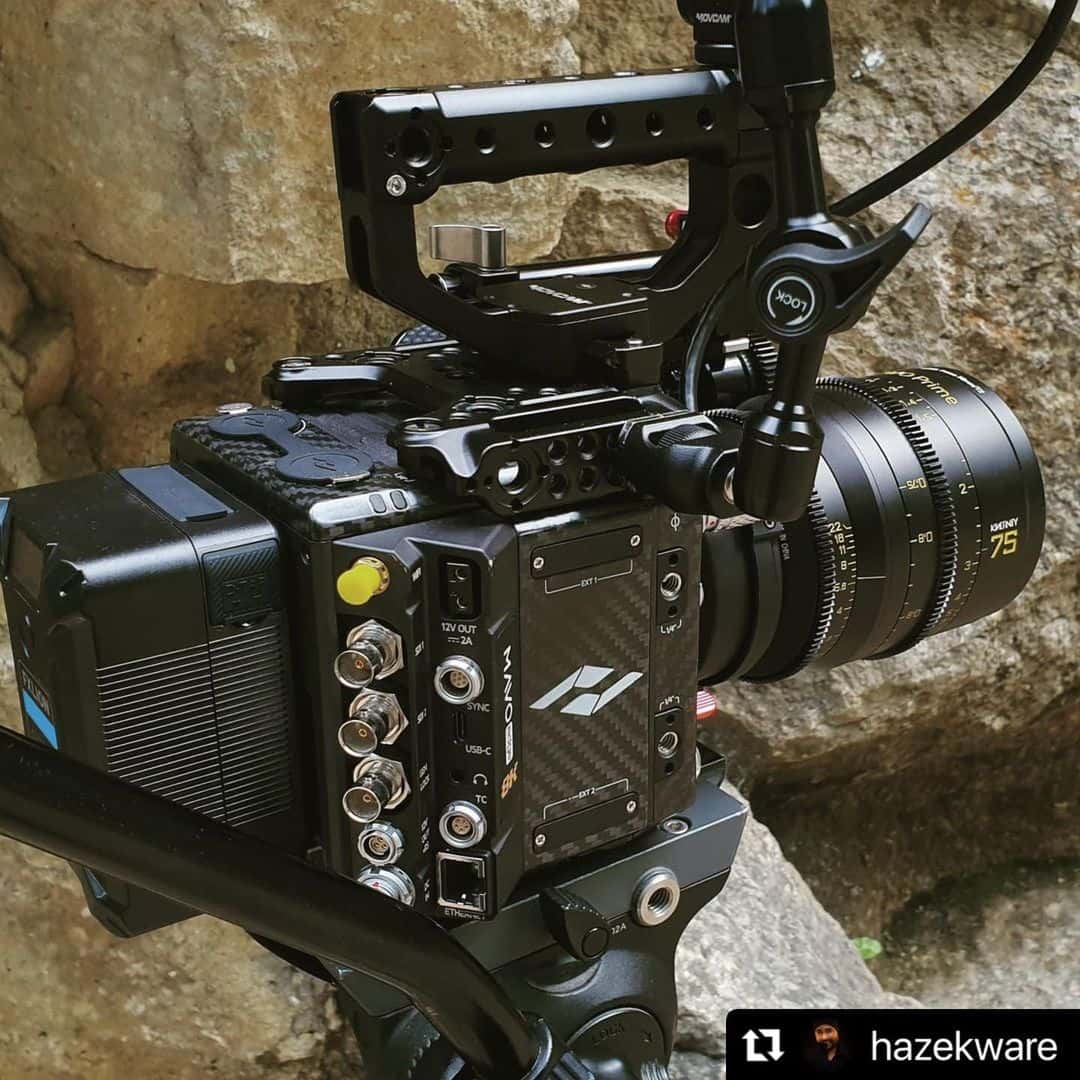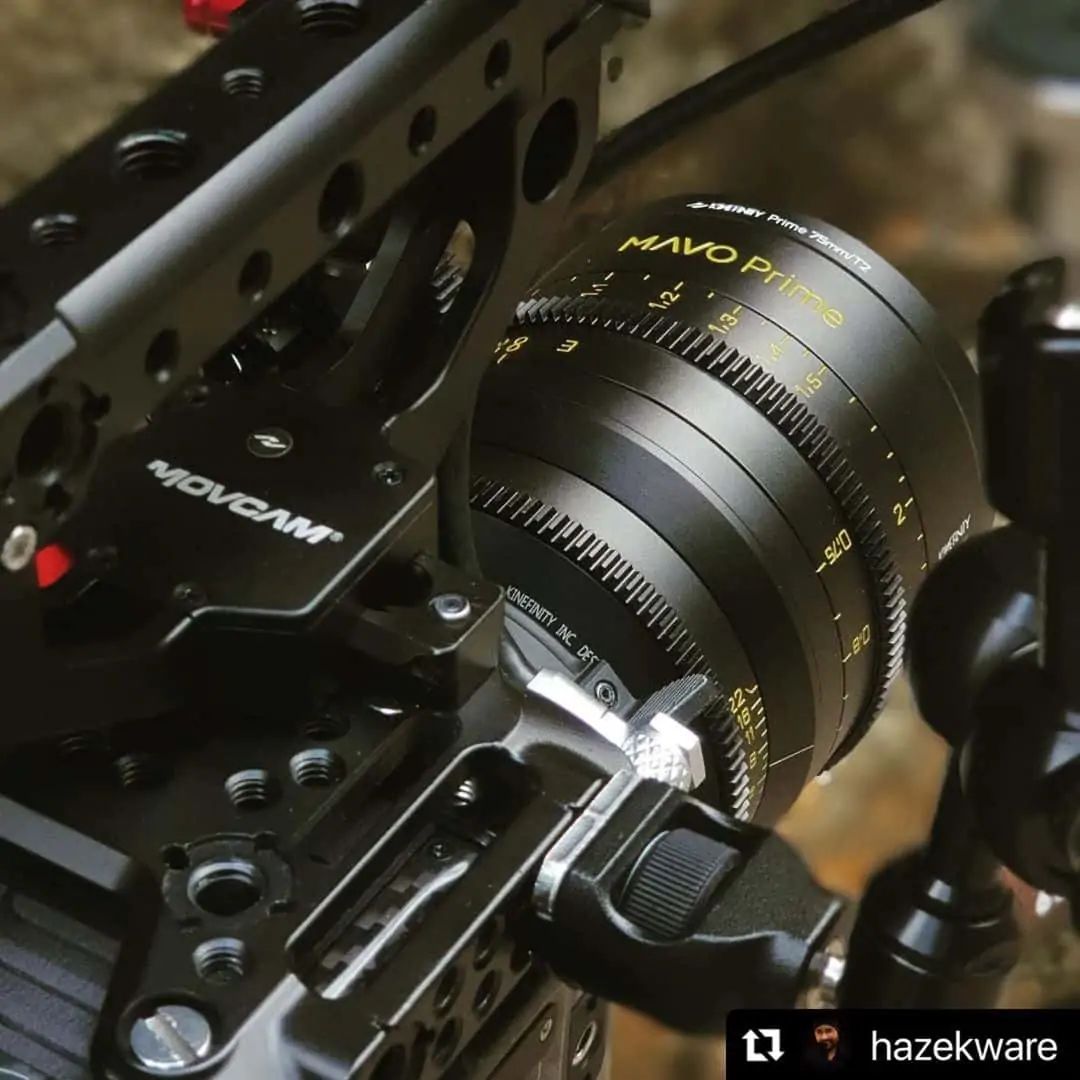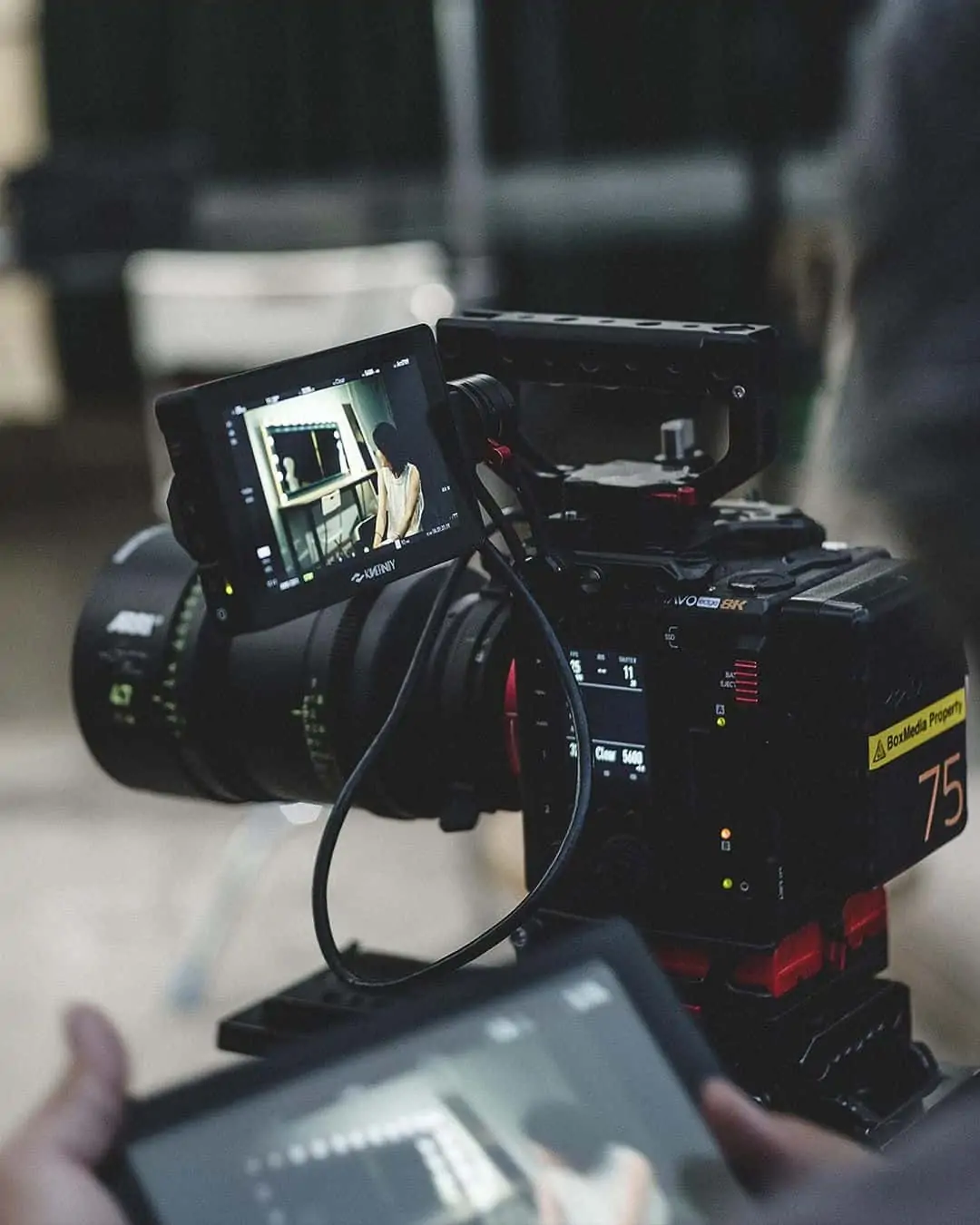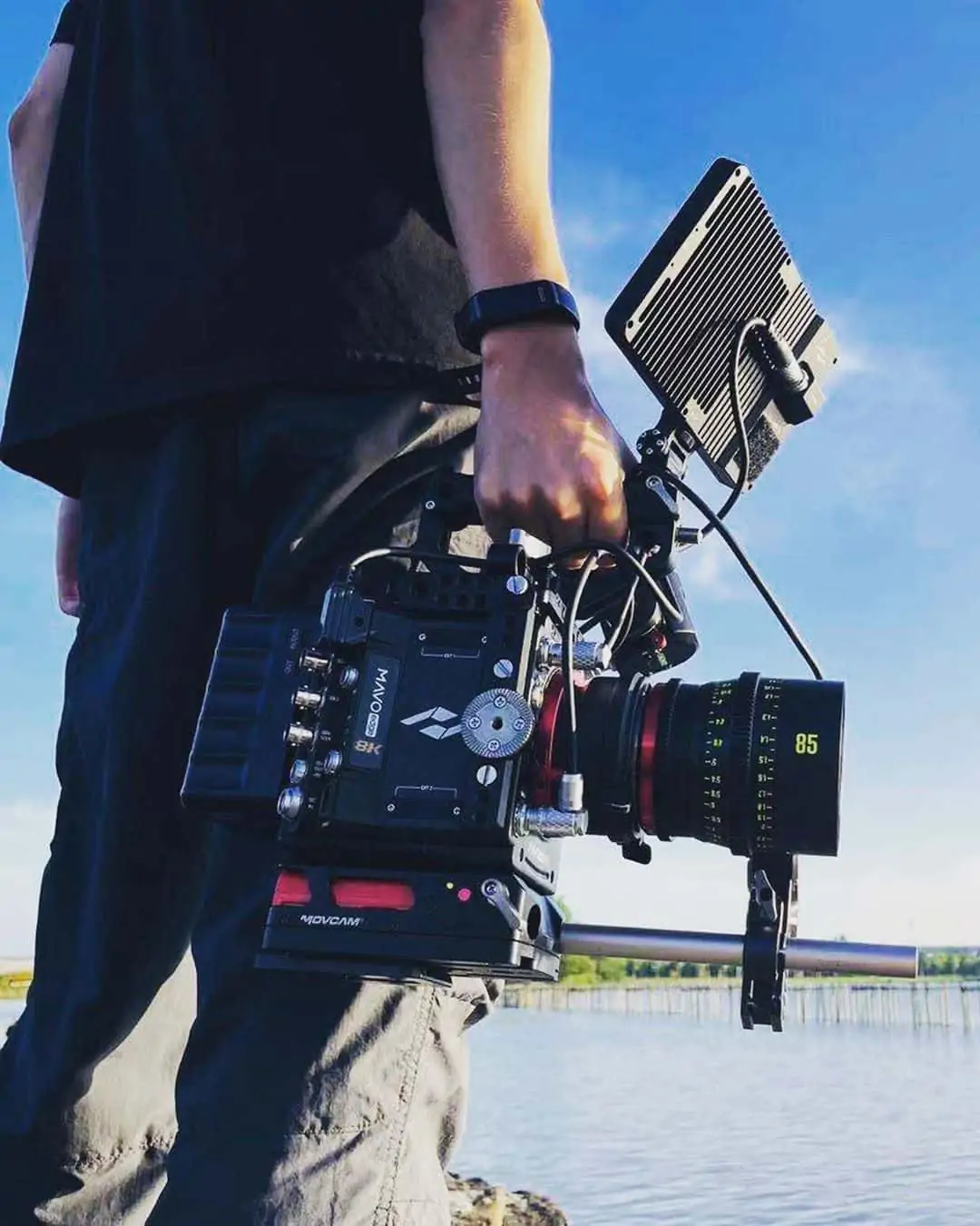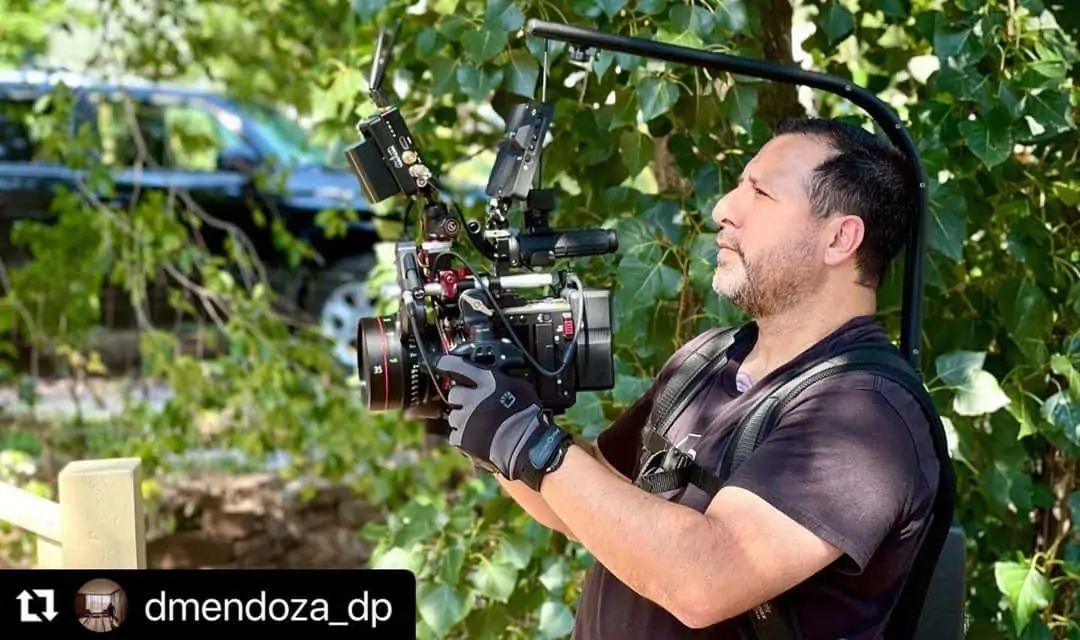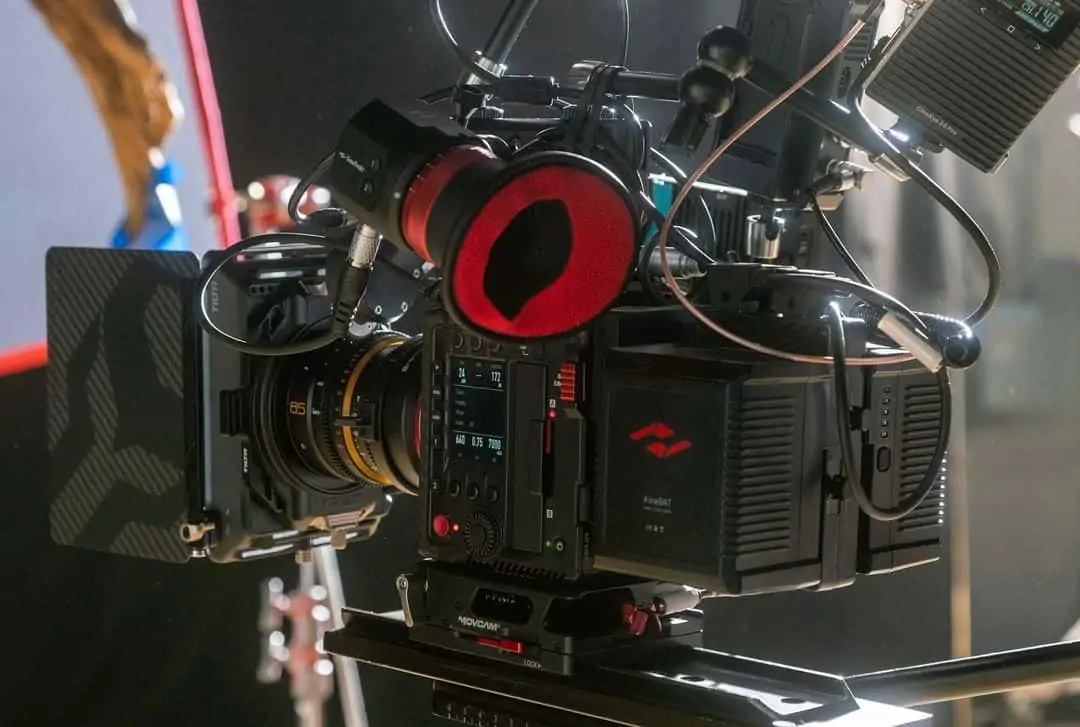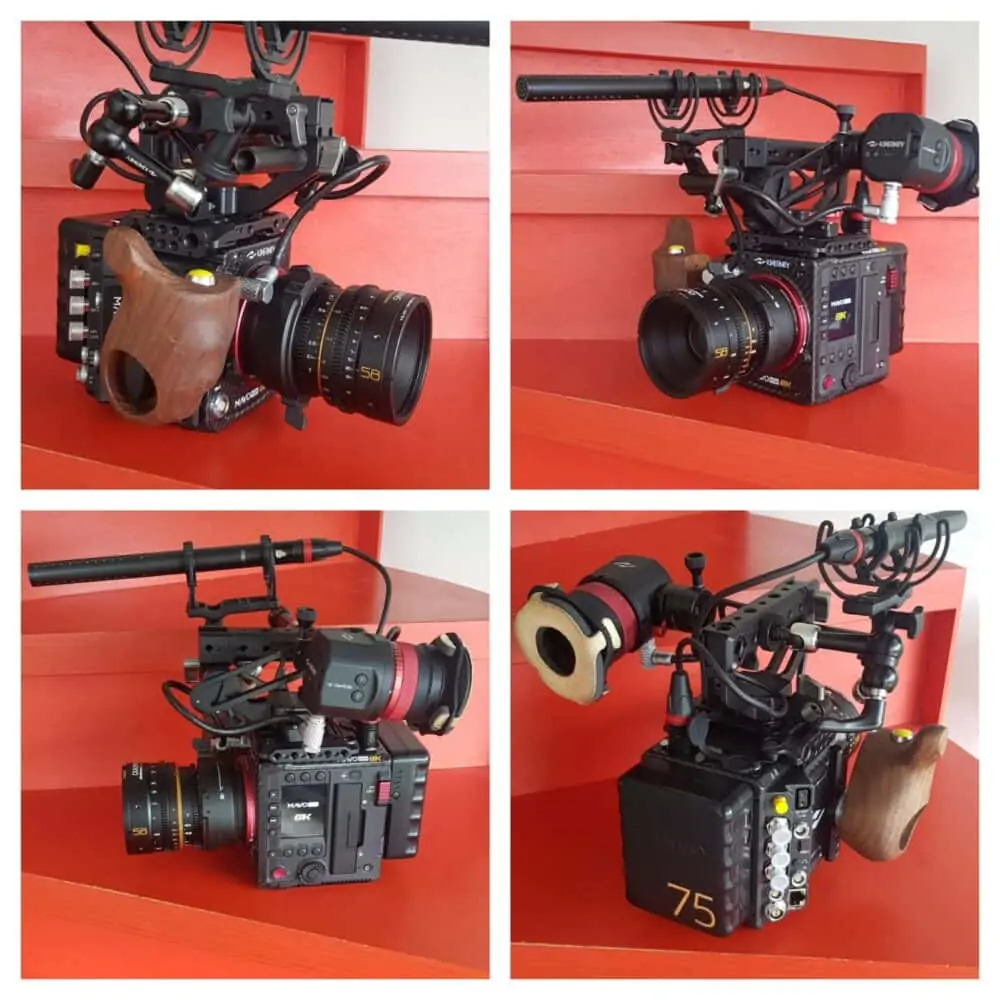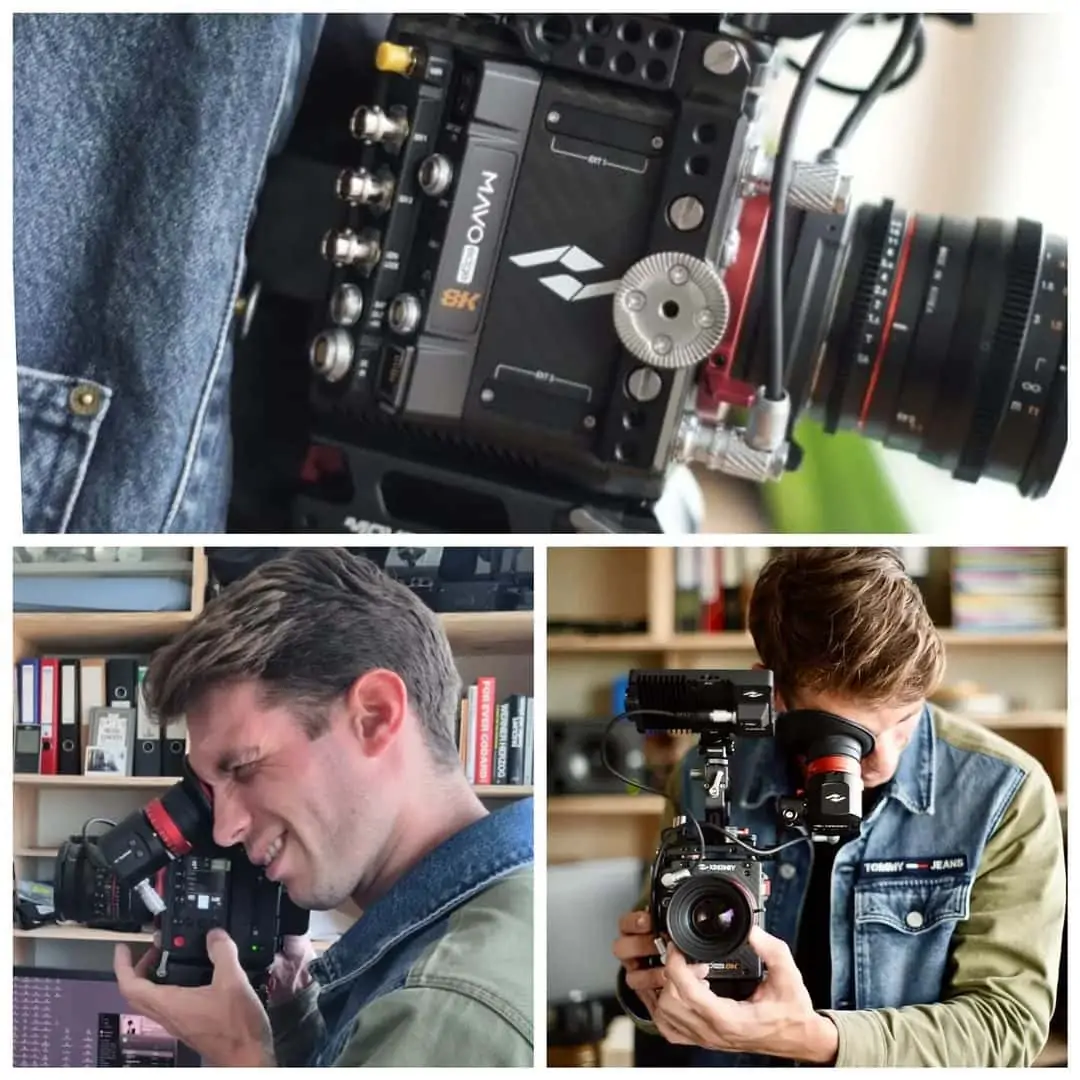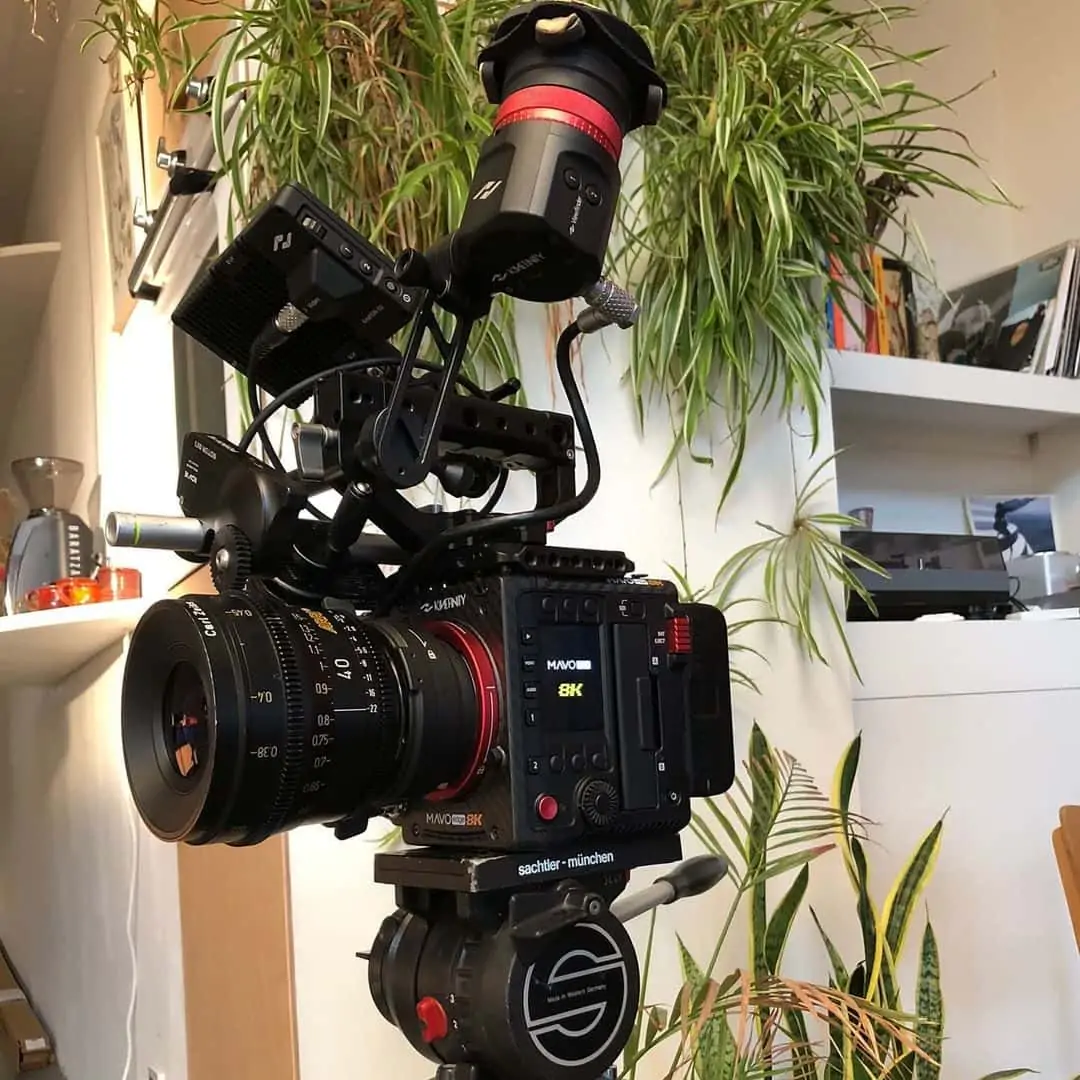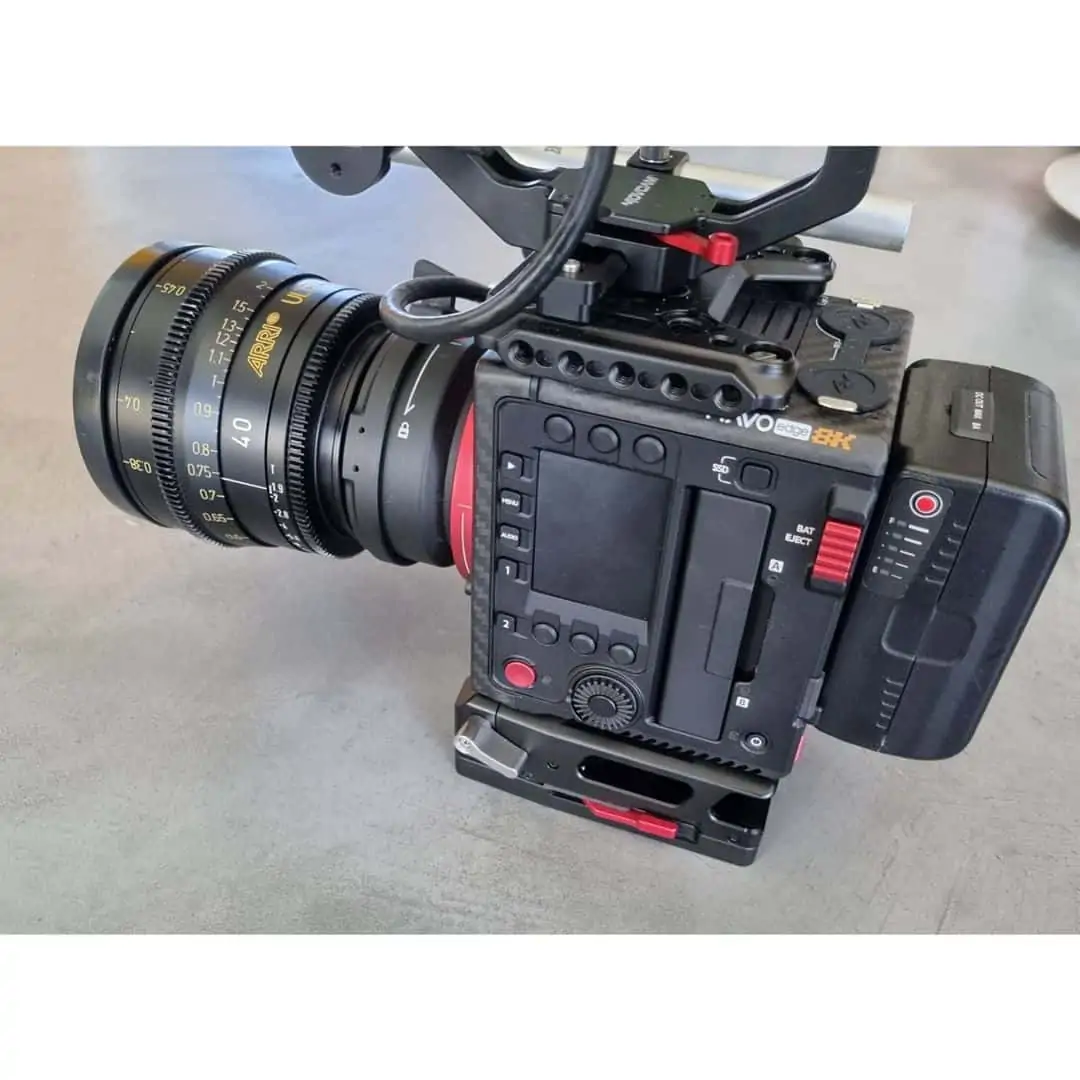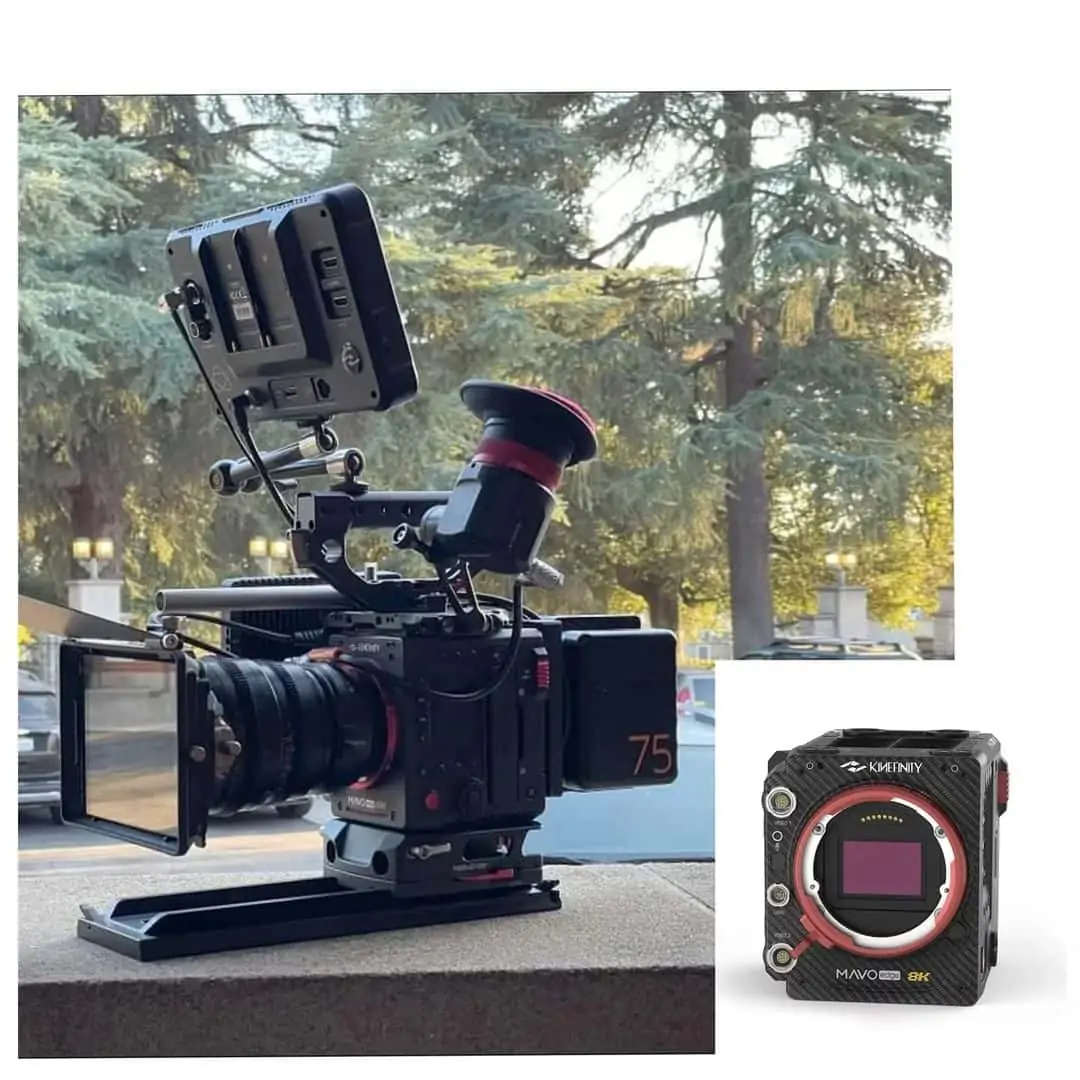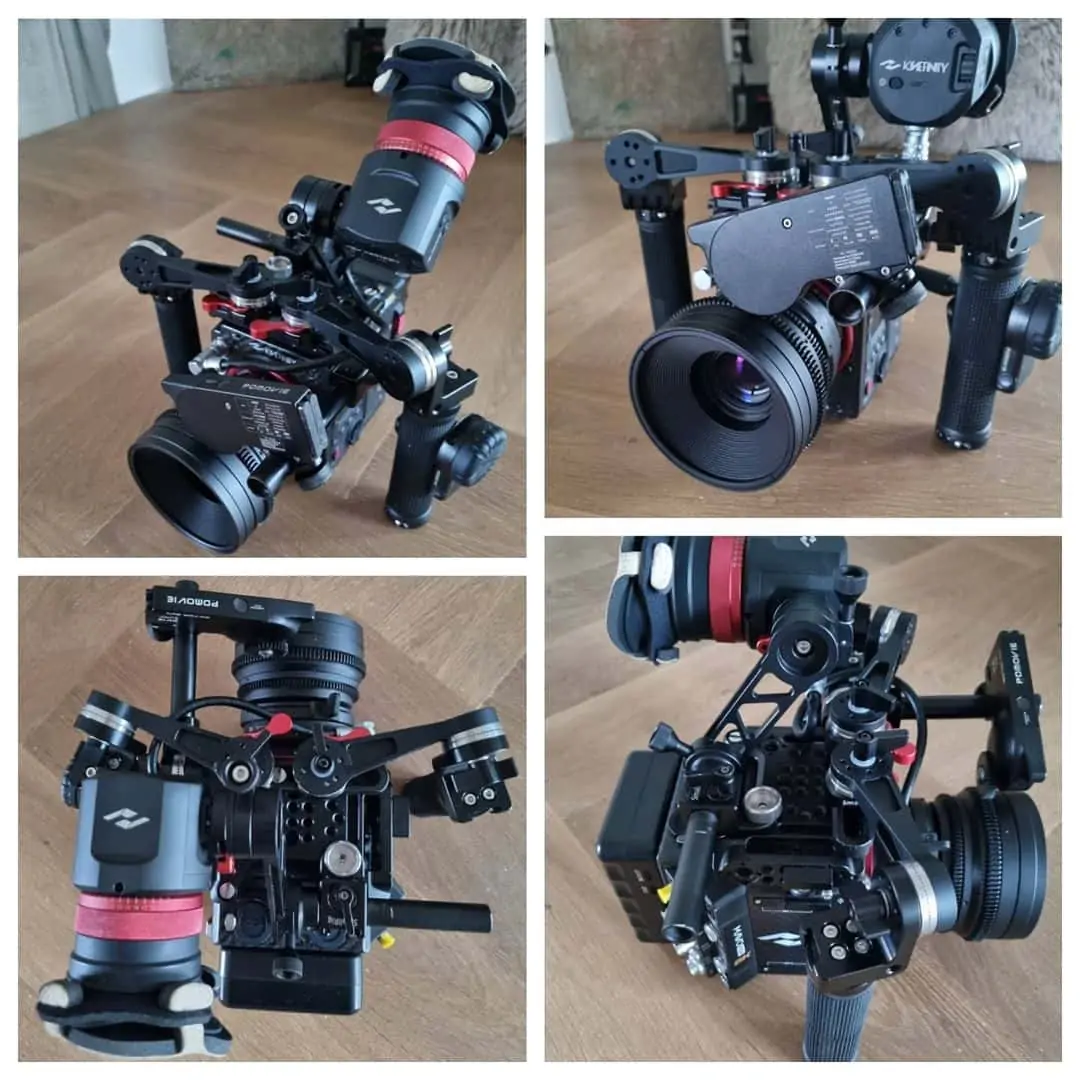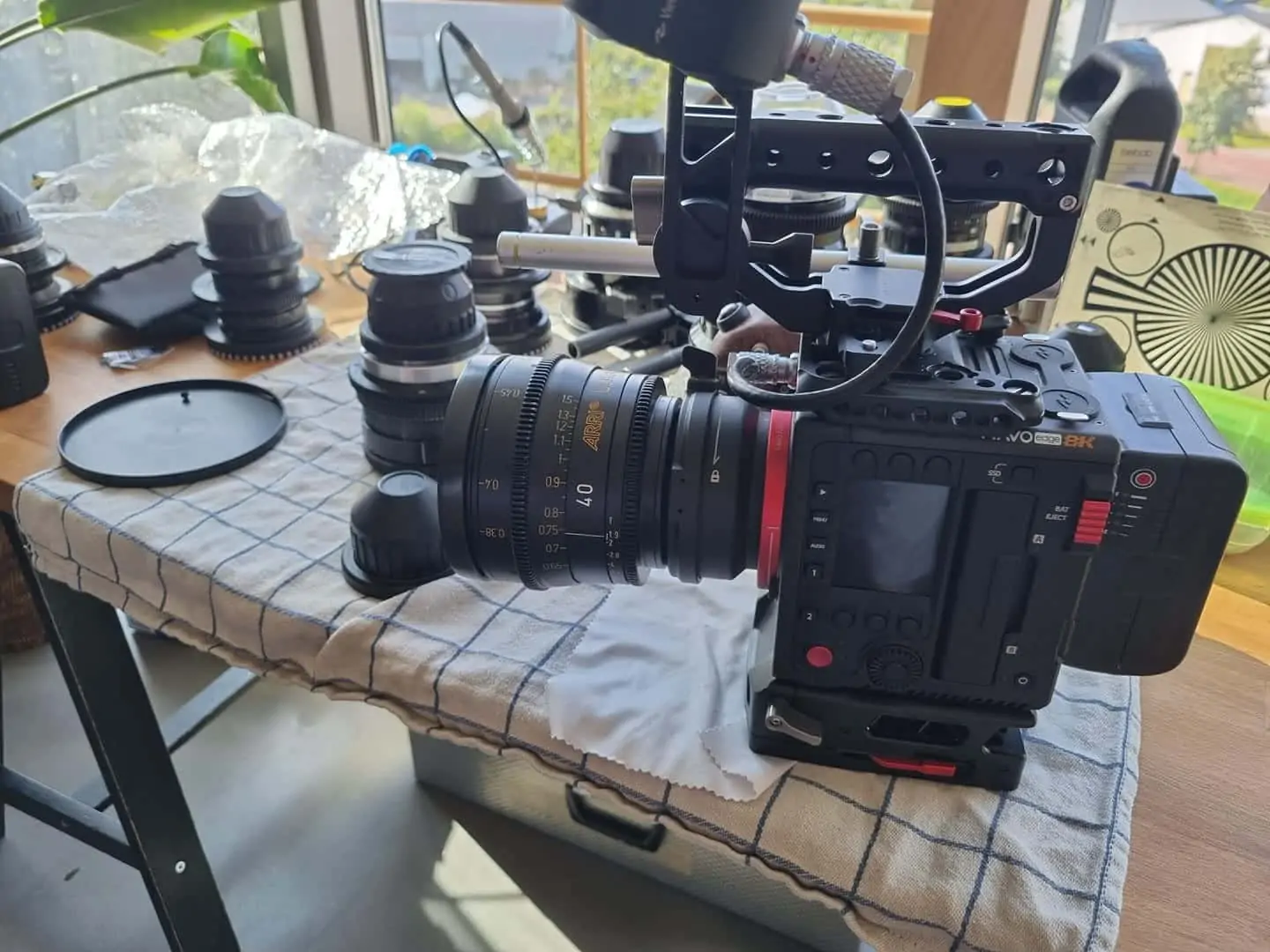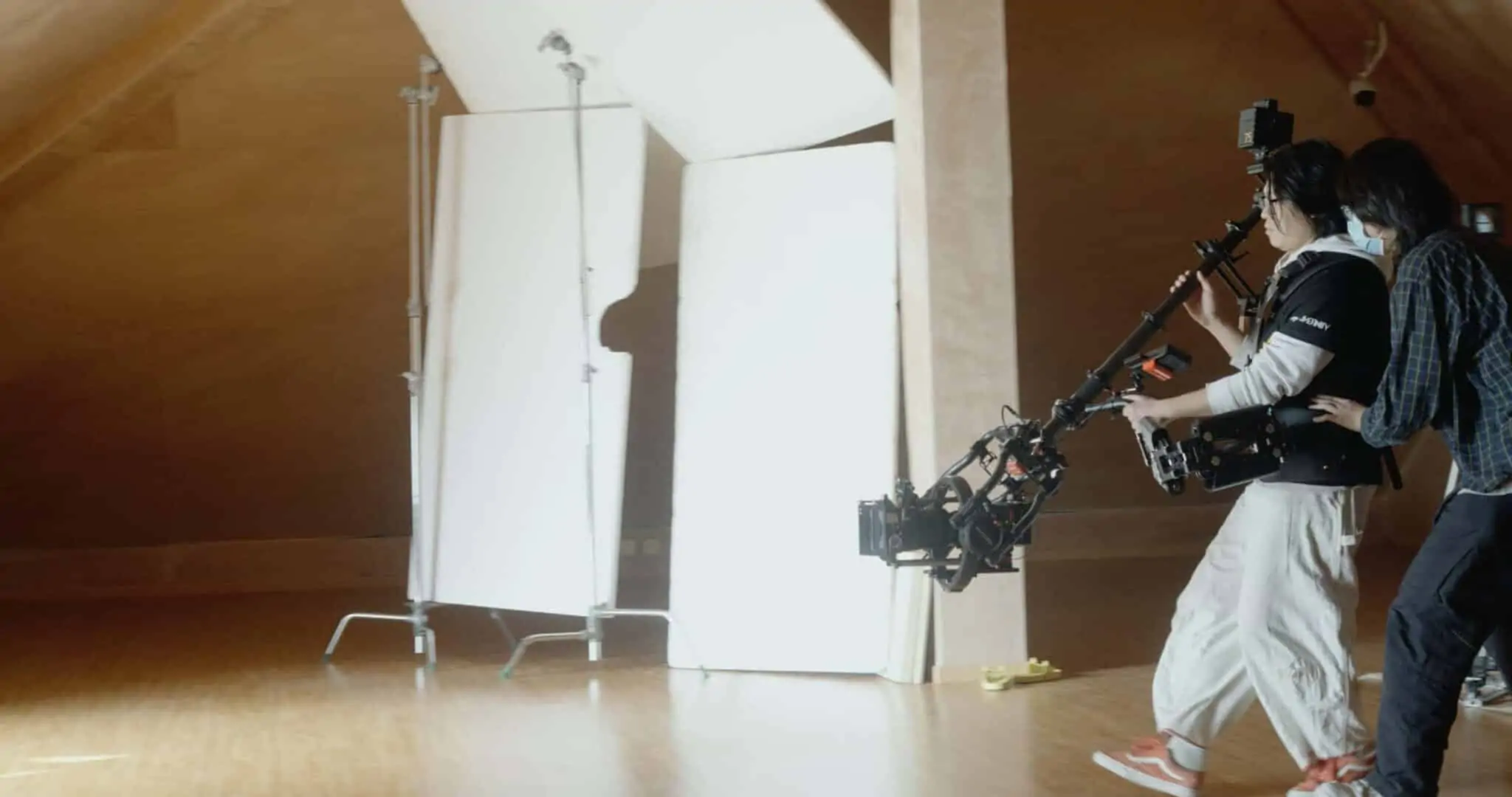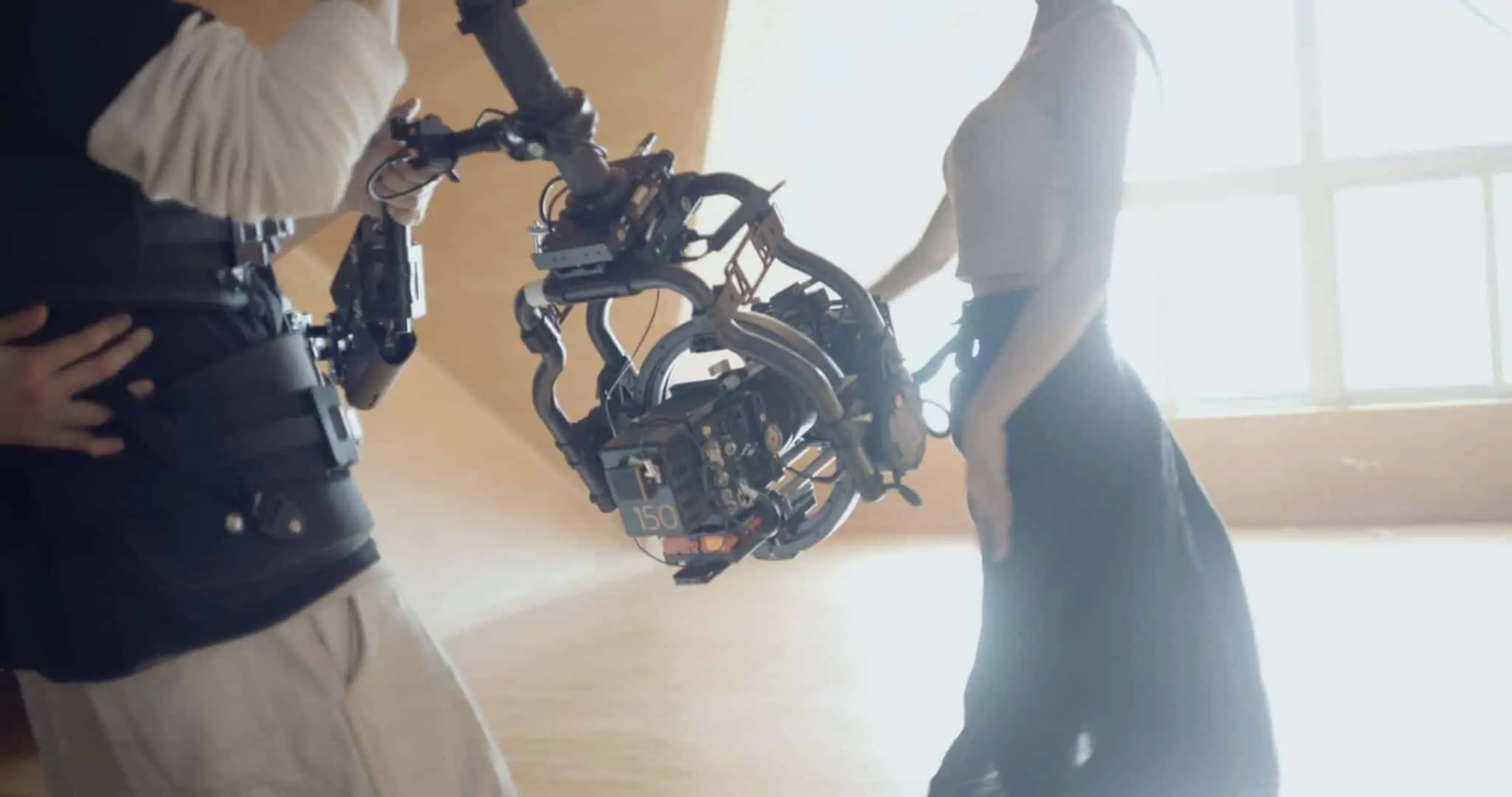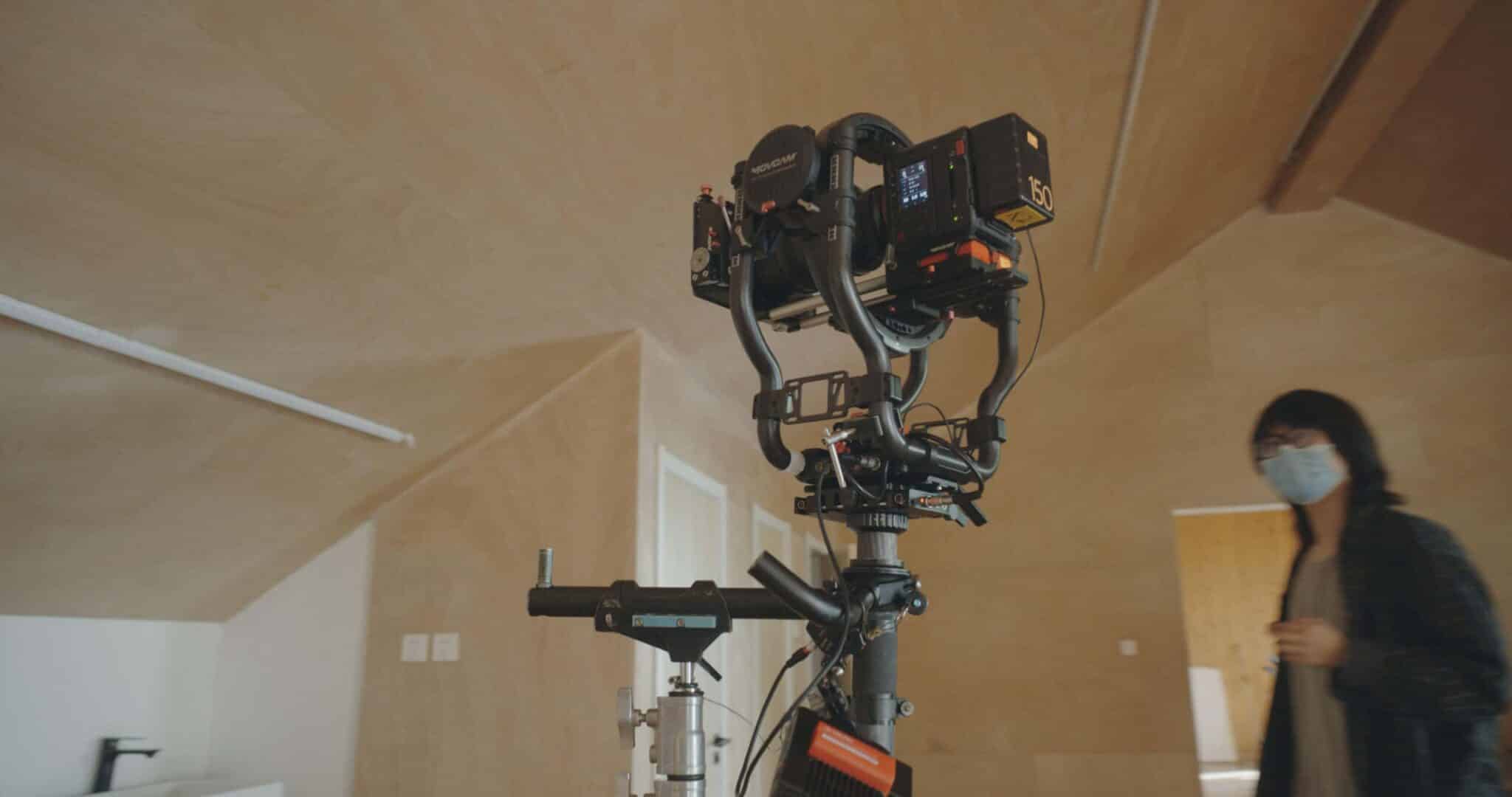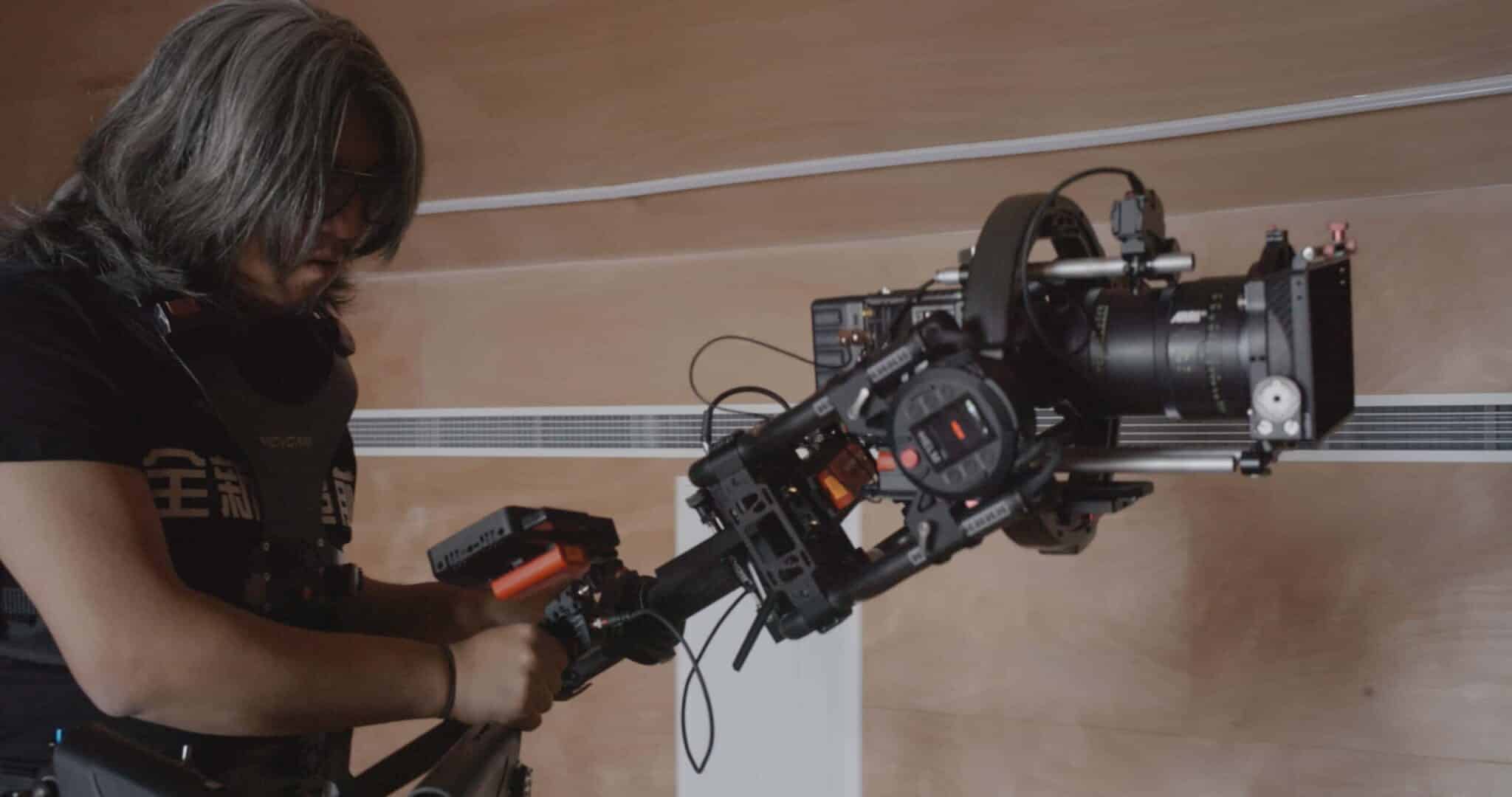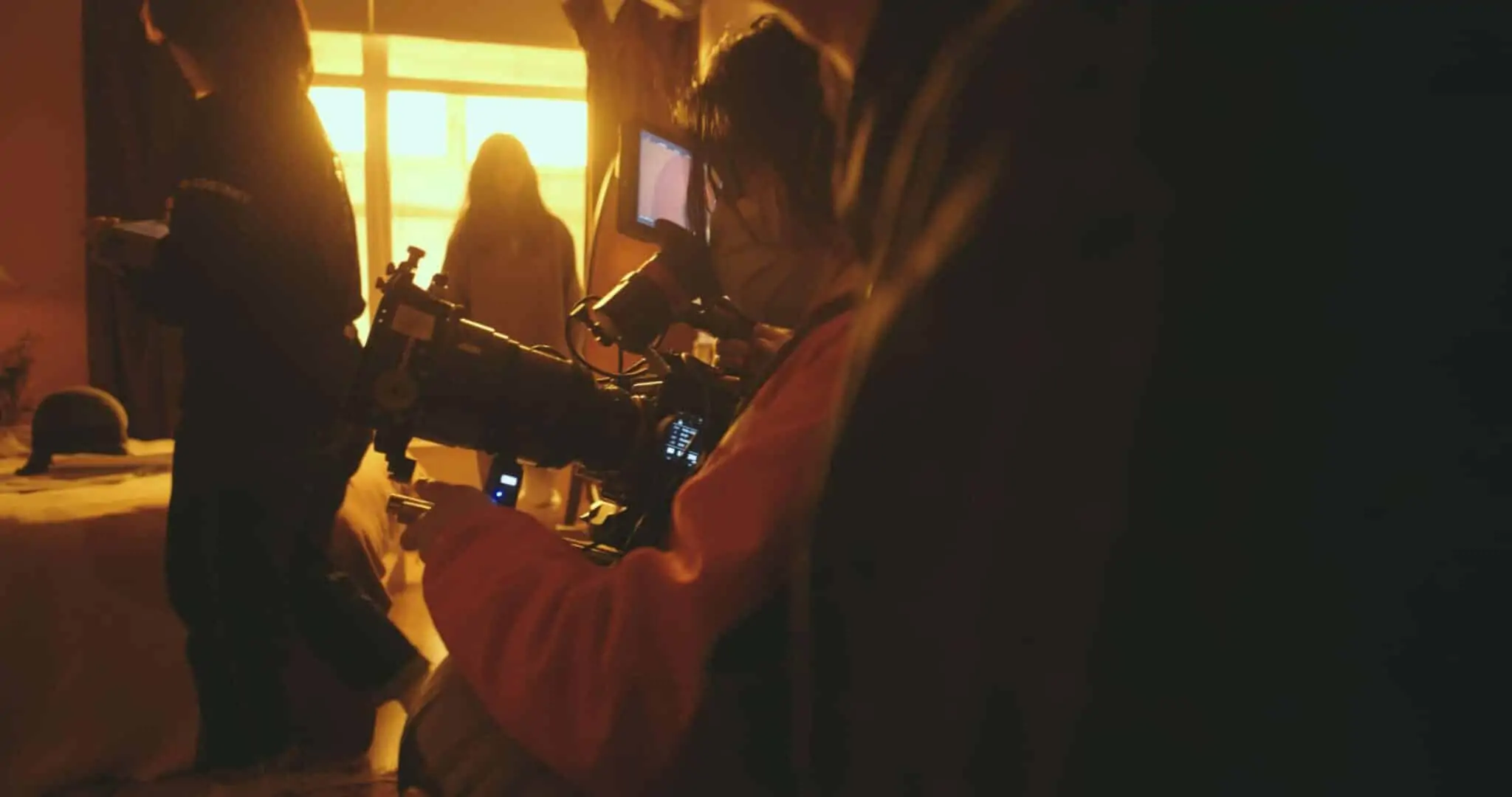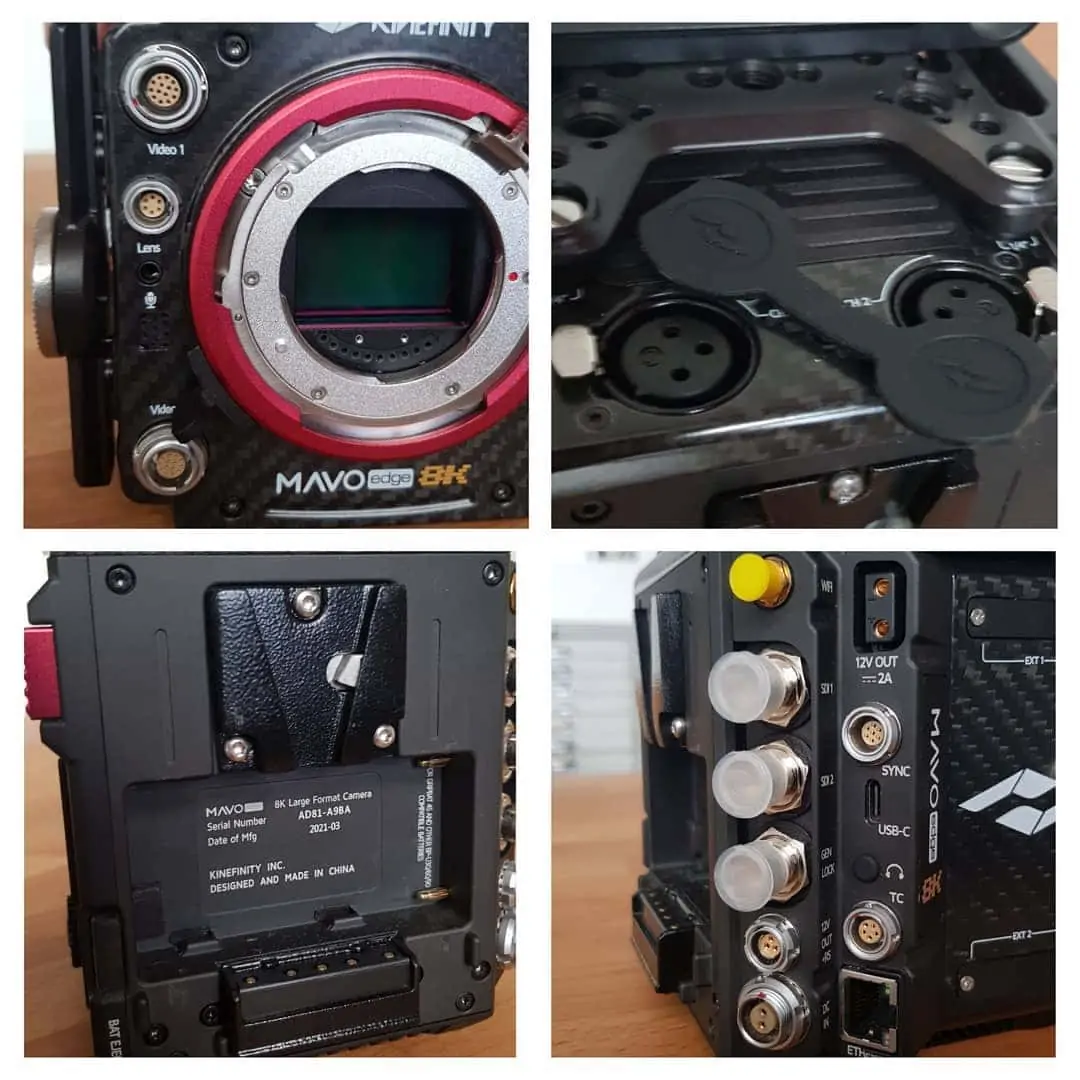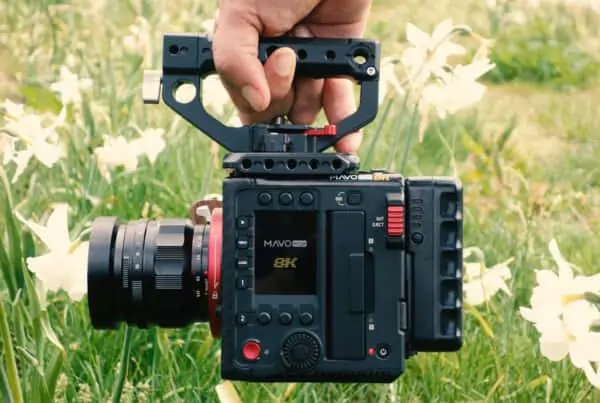 On this page you will find downloadable Kinefinity MAVO Edge 8k Log footage, a few in 8K but most of them in 4K oversampled from…
Check out the first review by Cine D here!